Let's take entitlement out of education
We need to teach students the virtue of delayed gratification.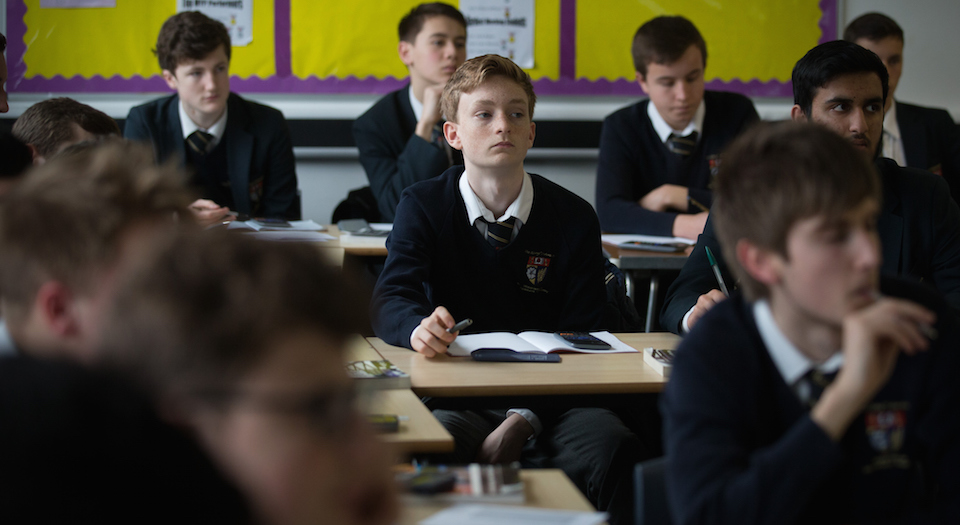 More and more students are demanding instant gratification from their teachers, lecturers and institutions. Whether it's their demand for the right grade, to be taught by their preferred teacher or lecturer, or to have 'dangerous' and 'harmful' topics and speakers censored, students want to assert power over their education. Students, or at least a very vocal minority among them, believe they have the right to be pandered to.
There is an obvious reason for this: our education system no longer teaches the virtue of delayed gratification. Teaching can sometimes be a frustrating exercise. Children have always asked, 'What's the point in learning that? When will I use it?' But today it is even more difficult to extol the virtues and benefits of an academic education to children. They are growing up in an education system that is primarily concerned with their wellbeing, self-esteem and their 'right' to five good GCSEs. This new educational culture manifests itself in many ways. Imagine not being able to tell a child they're wrong. Imagine not being able to mark pupils' work using a red pen because it's considered overly aggressive and an affront to children's self-esteem. Imagine being besieged by complaints from children if things do not go their way, because they believe they have the right to direct their own education. In short, imagine a school in which pupils think they know better than teachers.
Well, this school is coming to pass. Lessons today are now based around pandering to contemporary and 'relevant' ideas. Even the tradition of reading classic books has been dropped in favour of studying current news articles. But while keeping up with the news is beneficial to pupils, incorporating this into their schooling at the expense of books denies them hard-earned knowledge and insight. With the all-pervasive use of ICT in lessons further marginalising books, children now ask, 'What's the use in reading when the answers are one click away on Google?'.
However, reading a book, considering and exploring ideas, character development, plot lines and moral arguments are all worth so much more than a Google search. The internet delivers instant gratification, and doesn't require the hard graft of reading a 400-page book. But there is an inherent value to reading a book – even one that's old and written by a middle-class, white, cis man with a beard. Reading takes you to a different imaginative space. You may even learn something about the culture and mores of a different age and people. And while this may not be immediately useful, persevering with a book can teach you moral and historical lessons that can help shape your own opinions and lines of thought.
But, with the instant gratification of students' needs paramount, reading and discussing the topics and arguments of books are increasingly becoming endangered activities. A book may have no relevance or – shock horror! – it may contain content that an individual finds 'triggering'. Trigger warnings are the product of a pampered generation. But is it any wonder students are unable to cope with difficult or 'triggering' content when they have emerged from a therapeutic education system that elevates raising and protecting students' self-esteem above the dissemination and transmission of knowledge?
Likewise, as feminist Germaine Greer discovered when a vocal minority of students tried to ban her from speaking at Cardiff University because she was critical of trans people, students can't stomach the idea of debate, of being challenged. Just like reading a book, discussion and debate have an inherent value. They can help change and develop your own arguments. However, to see this requires a sense of the value of delayed gratification. Thinking about and considering the arguments of others requires effort and time, and it might not be immediately useful. And this is what students can't deal with. When they have been told that their self-esteem is paramount, why should Greer or anyone else challenge them through reasoned debate?
Our education system is facing a challenge. Do we want to teach children to value knowledge and to appreciate that gratification must sometimes be delayed? Or do we want to cultivate future citizens who believe they must get what they want immediately, and that protecting their self-esteem is paramount, even if that means silencing contrary opinions? It's probably too late for the current batch of Stepford students, but, for the next generation, the task for educators is clear: defend knowledge, defend books and defend the delayed gratification of hard intellectual work.
Christopher Beckett is a writer and researcher working in the education sector.
To enquire about republishing spiked's content, a right to reply or to request a correction, please contact the managing editor, Viv Regan.