Canada's veil of intolerance
In the fuss over the niqab ban, liberals revealed their fear of the masses.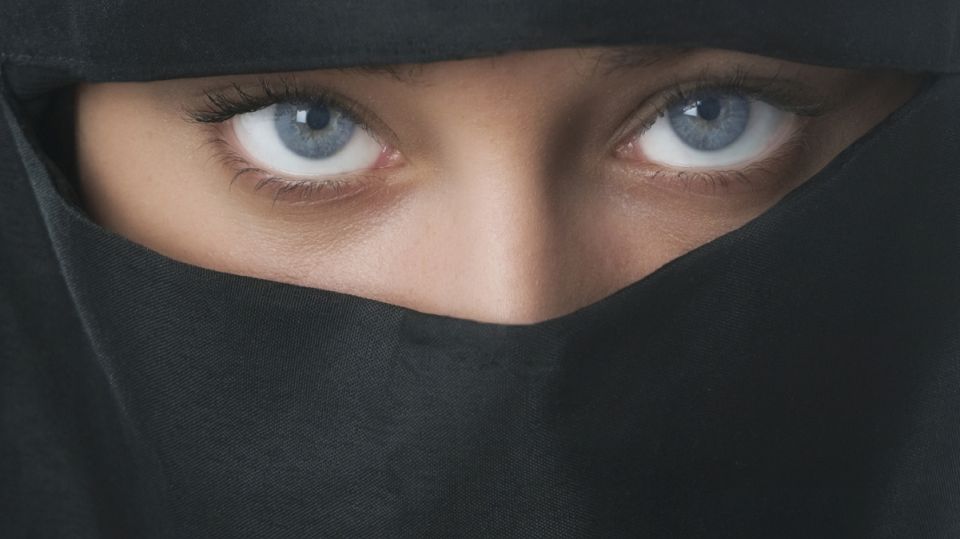 We Canadians are known for being nice. It's a dubious accolade, but our nation's liberals have taken it to heart, transforming it into a moral imperative: always speak nicely or else. It's left Canada feeling like one big library. A lot of us are getting shushed on a regular basis.
It happened in a debate earlier this month, when Stephen Harper's then-incumbent Conservative government promised to ban niqabs during citizenship ceremonies. Zunera Ishaq, a Canadian of Pakistani origin, challenged the proposed rule when she refused to remove hers for the duration of her oath. Ishaq's challenge became a cause célèbre, with feminists and liberals hailing her as a hero in the fight for religious freedoms.
But over 80 per cent of Canadians actually supported the proposed ban. So when the Federal Court rejected it, this irked some of the electorate enough that they wore masks to polling stations during last week's elections to express their displeasure. Self-righteous, but comically inclined, liberals, sniffing the foul odour of racism, responded by voting with pumpkins on their heads.
Masks and pumpkins make for amusing symbols, but the divide they reflect is deep. At stake for Canadians is that nebulous thing known as our national identity; at stake for the world is yet another affirmation of Islamophilia, a movement that liberals equate with end-stage democracy. Liberals' goals may be democratic, but they are fomenting a culture of intolerance, one in which challenging ideas frequently disappear. It's the kind of democracy, in other words, where debate is discouraged and difficult things left unsaid.
For Ishaq's supporters, the niqab controversy is simple. Muslim women who choose it cite piety as their motivation; they are simply making a public declaration of their modesty, a modesty that aligns with their deep belief in Islam. Their supporters say that depriving these women of their right to wear the niqab is to deprive them of their human rights, the same rights nuns exercise when they choose habits and Hasidic wives exercise when they choose wigs. Religious freedom is protected in Canada, and rightfully so, but when it comes to the niqab, forcing equivalencies fails on two levels.
Devout Catholicism and Hasidic Judaism are highly codified, arguably oppressive ways of life, but they aren't associated with active terrorism, at least not in Canada. Moreover, they are not religions that insist on erasing the identities of individual women, a difference that is crucial, but is frequently forgotten. So the moral panic spawned by the niqab debate is predicated solely on the religious freedom argument, disregarding, of course, the fact that less organised groups, like not-so-pious Muslims and Canadians concerned about terrorism, might feel that their freedoms of speech and dissent are being curbed as well.
In effect, Canadians are being hectored into prescribed 'open-mindedness'. A woman with a history of abuse might shudder at the sight of a niqab, and be uncomfortable sharing the loo with a woman wearing one, but merely saying so has become the real crime in Canada. It's the kind of silencing that's led Christie Blatchford, one of our sharpest cultural critics, to observe, 'There is often a single, preferred view on Canadian issues, so debate is often deemed treacherous in these parts'.
Forced conformity does indeed reign. We are the Switzerland of North America: a little boring, mostly neutral and terrified of our own aggression. That image cuts a wide swathe through our consciousness and finds its outside voice in our media, where broad editorial decisions are made by a handful of editors. It's here where atrocities like the Islamic State beheading videos are weighed on the outrage scale alongside statements such as 'It's not the way we do things here'. That was said, of course, by Harper when he elaborated on his comment that niqabs are 'offensive' to Canadians, especially when worn at citizenship ceremonies.
Harper's comments may have been insensitive, and it's clear he didn't speak for everyone. But his words and sentiments then dominated the news, as did vague stories of hijab-clad women being mistreated on our streets. The media's willingness to maximise inconsequential news items about the supposed mistreatment of hijab-clad women, in the name of editorial balance, hasn't fooled Canadians. But it has created a climate of media nannyism that annoys many, a development pointing to high, rather than low, levels of political engagement. So while broadcasters like the Canadian Broadcasting Corporation are busy dispensing moral instruction – thou shall vote liberal, become vegan and out-green your neighbours – Canadians are getting their news from other sources. It's precisely citizens' heightened awareness that worries our liberal elites.
This liberal fear of the citizenry thinking status-quo-challenging thoughts was clear during the final stretch of the recent Canadian election campaign, in which Justin Trudeau's Liberal Party was swept to power. Articles about Harper's evil reign turned up in the Guardian, courtesy of Nick Davies, and on American television, courtesy of John Oliver's Last Week Tonight. Both Davies and Oliver even described some of Harper's actions in office as criminal. Although it's not wrong to criticise leaders, and Harper was certainly not perfect, the hysteria coming from outside Canada felt curiously commissioned.
And that's when I remembered the #wordsmatter campaign, in which we were told to grasp the difference between 'refugee' and 'migrant', and the global context for chiding the uncaring into greater depths of empathy. It's movements like these, offshoots of Islamophilia, that feature pensive celebrities – Cate Blanchett and Neil Gaiman come to mind – making videos and staging photo-ops for the edification of the masses. Their messages target English-speakers, those who supposedly can't muster enough empathy to counter their fears, those who may, heaven forbid, hope their countries don't become targets for jihadists.
Those pesky fears about Islam and terrorism persist, and I suspect it's the influx of bad news from the Middle East and elsewhere that lies at their root, not a moral weakness on the part of observant citizens. But apparently it's offensive to say so. That's too bad. I suspect more and not less dialogue would allow us to acknowledge the things we don't like – about ourselves and others – and would surely be preferable to a coerced silence, especially one supported by celebrities eager to embarrass ordinary citizens.
It's worth noting that most Canadians didn't favour a complete ban on niqabs, but they did support banning them from the citizenship ceremony. It was a small request and the vast majority wanted it. But instead of listening, our liberals used the occasion to bolster their righteous indignation, call Harper a racist and make a lot of Canadians feel small. No one asked for their intervention, but that's not the point. Our nation's relentless do-gooders, guided by their own fears of normal people, were determined to help us anyway.
Irene Ogrizek is a writer and academic based in Montreal.
To enquire about republishing spiked's content, a right to reply or to request a correction, please contact the managing editor, Viv Regan.