Pay-gap politics: bad for men and women
New workplace regulations will breed animus between the sexes.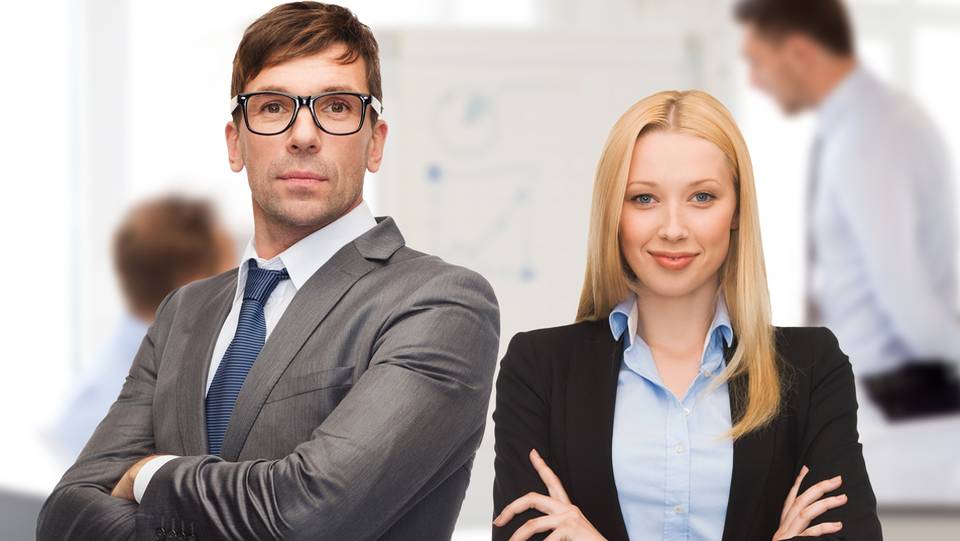 UK prime minister David Cameron, eager to demonstrate his feminist credentials, has announced a new assault on the gender pay gap. His government is to introduce new laws compelling any company with over 250 employees to publish the difference in wages and bonus payments between men and women. This attempt at shaming businesses into ending gender inequality sits alongside other proposals to combat discrimination in the workplace, such as ending all-male boards of directors.
For anyone bothered about the personal autonomy or individual prosperity of both men and women, this new legislation is terrible news. Yet today's feminists, having imbibed the message that the personal is political, appear far more concerned with how women feel rather than the reality of how people make their way through the world. Campaigns against skinny models, topless models, images of women in adverts and unwanted compliments all focus on the subjective psychological responses of a small and privileged section of society. They ignore the fact that this same small and privileged group are better educated, earn more, have better jobs and enjoy more freedom than at any other point in history. For feminist campaigners, sending out the 'right message' – that women are oppressed and something must be done – matters far more than the reality of people's everyday lives.
The focus on rhetoric rather than reality means Cameron's handwringing over the pay gap occurs at the very same time his ministers have acknowledged that wage differentials have been 'virtually eliminated' for men and women under the age of 40. To be clear: there is no gender pay gap. Men and women doing the same jobs for the same number of hours tend to take home pretty much identical pay packets. The government's reported 19 per cent average pay gap exists because men and women often choose different careers to begin with, and then, when they have children, some women take a break from work altogether while others opt for reduced hours. That women are free to make these choices is something to celebrate.
Cameron's latest proclamations on the pay gap send out all the messages feminists want to hear. But the changes in the law are designed to tackle an issue that does not exist for younger women, and which for older women is a far more complex matter of individual choice than can ever be tackled through legislation. In other words, the law is being used simply to signal the government's feminist sympathies.
This new legislation will push companies wanting to avoid being 'named and shamed' into taking a variety of measures to reduce their average pay gap. They might follow the example of Canada's McMaster University, which eliminated its average pay gap by simply awarding all female academics a £2,000 annual pay increase. It's great to hear of people earning more money, but pay rises that circumvent normal institutional requirements, and are based on biology rather than merit, breed resentment, denigrate collegiality and undermine women's real achievements.
An alternative approach might be simply to pay men less: the average pay gap would certainly come down, but at the expense of everyone's living standards. We are constantly being told we live in an age of austerity, and workers in many sectors of the economy have effectively had their pay frozen for many years now. Successful trade-union campaigns to bring about major real-term pay increases are few and far between. What's really needed today is a boost to everyone's standard of living, not divisive crusades to allocate wages according to gender. Men and women living together and bringing up children often pool resources; a cut in male earnings impacts upon the family as a whole.
The new law's focus on getting more women on to executive boards suggests another option for companies looking to reduce the average gender pay gap: promote women. People who deserve promotion should be rewarded, but women need to want the new position, with all the extra hours and responsibilities it might entail, and, importantly, they need to have proved themselves capable of the job title. Promoting women just for being female smacks of tokenism. It also avoids tackling the underlying issues that may have stopped women applying for such positions by choice. While talk of setting quotas, or otherwise increasing the number of women on boards, is warmly received by feminist campaigners, what's less often mentioned is that men must either be demoted or set a higher entry requirement than women in order to make places available. Setting lower standards for women leaves everyone questioning their ability to do the job.
Ironically, focusing on average pay and making women more expensive to employ than men might make companies reluctant to offer women the lower-paid, entry-level positions that allow people a way into employment and provide the useful experiences and opportunities needed to advance careers. Successful, highly educated women may find themselves promoted while their less-qualified sisters will struggle to get on the career ladder at all. The focus on executive boards and the salaries of academics suggests this may be of little concern to the feminist campaigners. Few people working in supermarkets, care homes or schools get awarded bonuses at all. Whether top-flight women's bonuses match those of their male colleagues is completely irrelevant to large swathes of society.
Cameron's desire to eradicate the average gender pay gap reflects the concerns of a small group of already relatively successful women. In appeasing their demands, his government risks undermining the freedom for businesses to make decisions based on what is most likely to increase profit. Workplace camaraderie between men and women will be eroded and, as a result, the potential for all workers to fight for their collective interests will be lost. We will all be worse off as a result.
To enquire about republishing spiked's content, a right to reply or to request a correction, please contact the managing editor, Viv Regan.