PSPOs: protecting public space from the public
The petty policing of public spaces is inhibiting community life.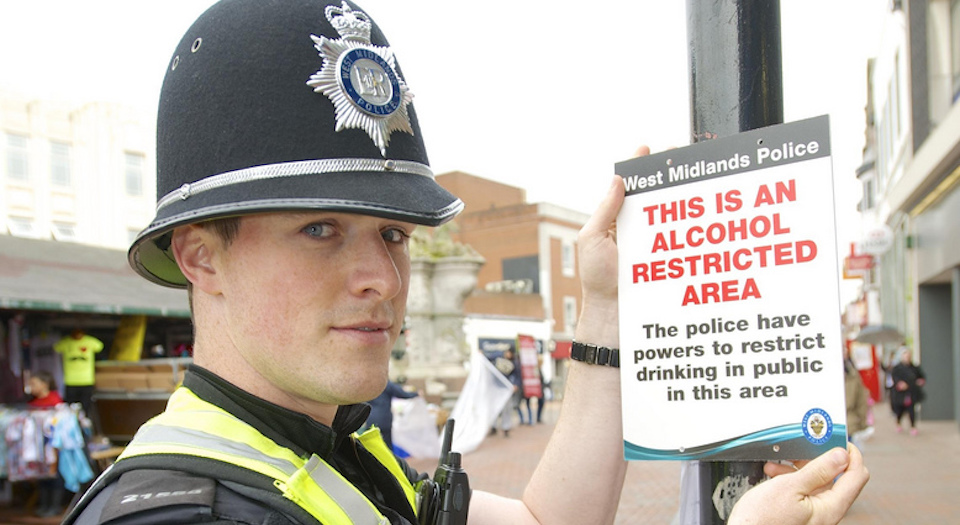 A couple of weeks ago, Walthamstow town centre was apparently in the grip of a crisis. For four hours, following reports of a 'huge riot' involving 200 young people, this busy part of north-east London came to a standstill as police lined the streets. It wasn't until later that the police released a statement admitting that 'there has been no riot' and that officers were only responding to 'calls about a fight', which meant that 'several police resources [including riot vans] were deployed'. The teenagers 'were not committing offences but their presence in such numbers would be alarming to members of the public', the statement concluded. By this time, wobbly video footage of girls fighting (over a boy apparently) on pavements strewn with yanked-out hair extensions were doing the rounds on social media.
You might think this bizarre event was a one-off, that the police wouldn't usually go into full riot mode because a handful of girls, egged on by their mates, were scrapping in the streets. But you'd be wrong. The powers granted under the Anti-Social Behaviour, Crime and Policing Act 2014 effectively allow local authorities to outlaw any activities they judge to have a 'detrimental effect on the quality of life of those in the locality'. The scope of this law, and the summary justice it allows the authorities to exercise, is unprecedented. It allows the authorities to target particular individuals or entire populations in an area subject to a Public Spaces Protection Order (PSPO). PSPOs usually focus on those deemed an ongoing 'nuisance', such as the homeless, who have been targeted by councils that have introduced orders for drinking alcohol in public, busking without prior approval or for simply sleeping rough. But now anything, from skateboarding to walking your dog, could be enough to leave you facing an on-the-spot fine of £100.
There is something perverse about protecting public spaces from the public – and therefore the public from each other. It deprives public space of its content and the public of spaces in which to meet. Our over-anxious, mistrustful culture has encouraged an accumulation of petty restrictions and protections, from PSPOs to vetting anybody who comes near a so-called vulnerable person. Local authorities claim to speak on behalf of citizens, but in reality they have little to no relationship with ordinary people, with the exception of those they deem vulnerable, a nuisance, or both.
When Hackney Council targeted the homeless for sleeping rough in hipster-hotspot Broadway Market, homeless charity Crisis attacked the council for demonising the homeless because 'they may have suffered a relationship breakdown, a bereavement or domestic abuse'. Homeless Link also described rough sleepers as 'extremely vulnerable'. After much criticism, the council backed down. But were campaigners right to be so emotive? In the debate about PSPOs, both sides play the vulnerability card. But this only serves to reinforce a state-endorsed fear of ourselves and each other – depriving us all of the opportunity to interact freely.
Some campaigners reserve particular criticism for 'privately owned public spaces' (POPS) – those shiny new additions to our neighbourhoods that have prompted the launch of some PSPOs. But these developments are often welcomed by residents for what they bring to otherwise run-down areas. The privatisation we should really be concerned about is that which isolates people from each other and inhibits community life.
It is important to understand that PSPOs stifle our freedom to associate with each other. In the name of protecting us from anti-social behaviour, PSPOs insulate us from the uncertainty that comes with relating to strangers. We should be defending our freedom to use public spaces as we see fit – as a right, a social good, and as something that keeps society healthy. Rather than looking to external authorities to ban what we find problematic, we should engage in public debate and seek common cause to find solutions to problems in our public spaces. After all, whether you drink Special Brew from a brown-paper bag or a glass of wine in the park, you could potentially find yourself being PSPO'd.
Whatever happened to the idea of a Big Society? What about a small state that empowers citizens to take things into their own hands? What could have a more 'detrimental effect on the quality of life of those in the locality' than stopping people engaging in activities that other people might find a bit annoying? The whole point of living in a free society is that it enhances our quality of life by bringing us into contact with each other. The flourishing of communities and cities depends on challenging the miserable nimbying of public spaces.
To enquire about republishing spiked's content, a right to reply or to request a correction, please contact the managing editor, Viv Regan.