Overseas aid doesn't help India
India doesn't want or need Britain's handouts.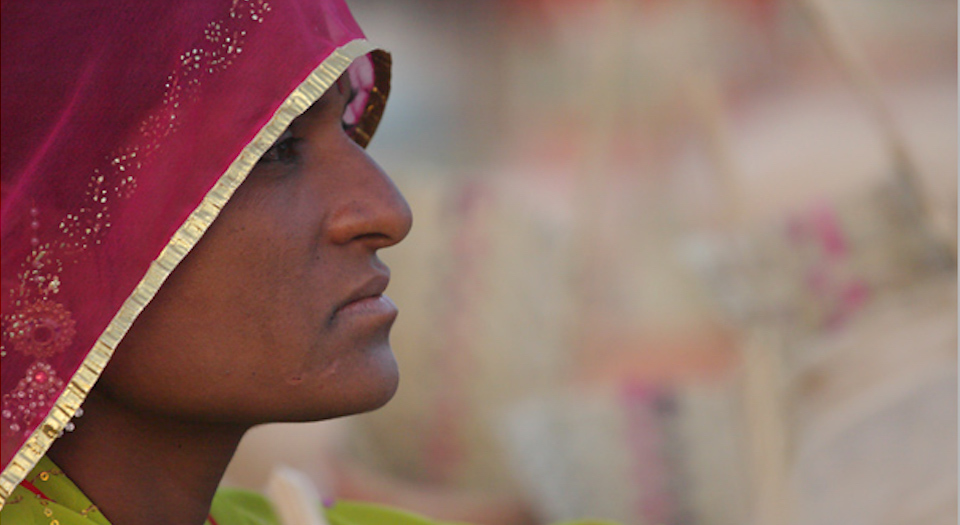 The British government has finally stopped overseas aid to India. And it is just as well. For too long, the narrative of a wretched impoverished mass in need of Western aid has helped sustain a development agenda that has precious little to do with transforming people's living standards. Instead, this narrative provided a moral purpose for middle-class gap-year students, fading rock stars and dozens of charities peddling their respective brands of small-scale community programmes.
The decision finally to pull the plug on overseas aid to India has been a long time coming. In November 2012, the British government first talked of phasing out grants to India. It emerged that India was only too happy to cut the cord. Pranab Mukherjee, India's then finance minister and now its president, remarked that Britain's £280million-a-year grant was 'peanuts' compared to the Indian government's own development spending. India should voluntarily do away with Britain's handouts, he said. He was right. Overseas aid from Britain amounts to barely 0.03 per cent of India's national income and the Indian government spends £70 billion on its welfare programmes. Widely regarded as a middle-income country, India is now a contributor to the BRICS development bank and has ambitions of a permanent place on the UN Security Council; it is no longer prepared to be treated as a basket case.
That India is now in a position to reject overseas aid is a positive development. However, there is another reason why we must say good riddance to British aid: it fuels the patronising narrative of absolute poverty that the international aid industry thrives on. Hence the anxiety of NGOs and British MPs when the Department for International Development (DfID) proposed an end to aid to India three years ago. Even as we Indians said, 'We do not want your aid', the British insisted we did! In other words, the British aid industry needs countries like India, not the other way round. That is why it demanded we keep accepting its overseas-aid offerings.
In the past, Western aid was about developing colonies or, later, establishing influence and pursuing Western interests. Today, overseas aid's main purpose is to massage the West's self-image, to salve its conscience. It is a self-indulgence for often well-meaning individuals who simply want to do Something Good. The Make Poverty History campaign, which launched a decade ago, lays testament to this. The way that campaigns like Make Poverty History seem to involve such theatrical displays of emotions, dishing out images of starving but grateful Third World children as Westerners collectively shed tears to show how much they care, demonstrates that overseas aid has more to do with the West's attempt to forge a new moral mission for itself than with actual development in poor countries. Aid fulfils the need of individuals to be seen as morally righteous beings, and it provides sustenance to NGOs peddling an array of projects and programmes, from gender training to sustainability drives, that fit with their idea of what development ought to look like.
At the same time, Western NGOs and governments are deeply uncomfortable with the ideas of growth and prosperity. This is evident in the sharp criticism of India's space programme, which is seen as irresponsible. In the do-gooders' world, charity is good, and development is bad. Why celebrate development milestones such as rising life expectancy, space travel and the eradication of polio when we can feel good about sending Indians or Africans a goat for Christmas?
Save the Children is still lamenting the fact that DfID and the Indian government want to move on, warning that parts of India are still very poor. There is no doubt that this is the case. A sizeable proportion of Indians do not have basic infrastructure or services, but bolstering Westerners' moral esteem is not going to solve India's problems. The Poorest Areas Civil Society programme (PACS), another Western-funded NGO, plans to continue working with Indian 'communities from marginalised backgrounds' to 'make them aware of their rights and entitlements related to health, education, livelihood'. This sums up the self-regard of Western-backed NGOs – they patronisingly want to 'educate' the poor.
It is right to say that there is still abject poverty in India. But let us be clear: Western aid, and the NGO agenda it has brought with it, has done nothing to help Indians succeed. If anything, by meddling in their private lives and championing sustainability over real growth, NGOs have made Indians' lives worse. The cutting of the cord was long overdue.
Sadhvi Sharma has just completed a PhD in the Rajaratnam School of International Studies (RSIS) at the Nanyang Technological University in Singapore.
Picture by: Nevil Zaveri
To enquire about republishing spiked's content, a right to reply or to request a correction, please contact the managing editor, Viv Regan.