Brian Friel: Ireland's cultural hero
The late playwright championed Ireland's modern identity.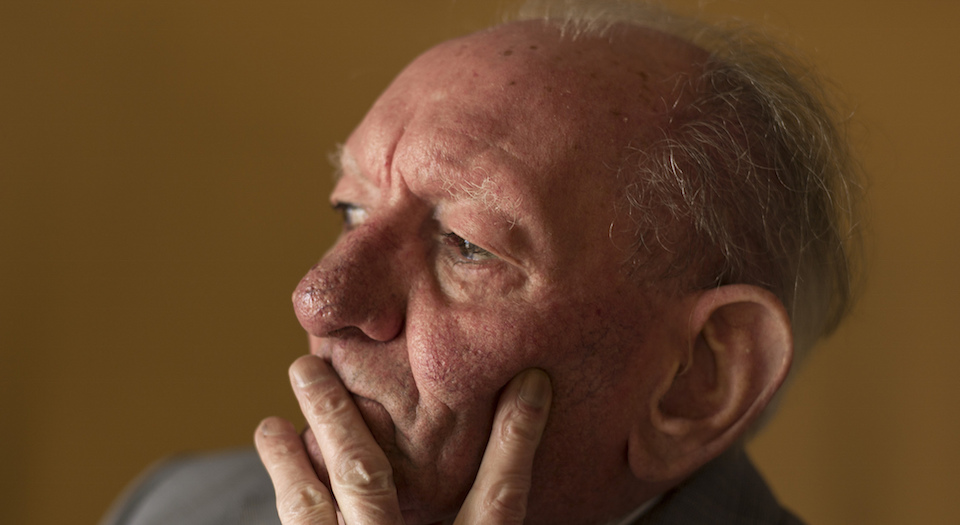 Brian Friel, the most prolific and perhaps the leading Irish dramatist of his generation, has died aged 86.
Friel's most famous play, Translations, was the first theatre production of Field Day in Derry – a project set up to promote cultural pluralism in Northern Ireland by Friel and Stephen Rea in 1980. Set in the mid-nineteenth century, Translations explored the impact of British occupation on Gaelic-speaking communities. Like many of Friel's hugely popular plays, it consoled audiences with the insight that there were cultural benefits to the British-Irish encounter, even when it was at its most violent and oppressive. The idea seems to be that when Britain turned Ireland into 'an English sheep run and a cattle pasture', as Karl Marx put it, Ireland's native bourgeoisie was just as happy to put its energies into cultural rather than industrial enterprise. As Hugh remarks in Translations:
'Indeed, lieutenant. A rich language. A rich literature. You'll find, sir, that certain cultures expend on their vocabularies and syntax acquisitive energies and ostentations entirely lacking in their material lives. I suppose you could call us a spiritual people… it is our response to mud cabins and a diet of potatoes.'
Friel, like Seamus Heaney, was from the kind of small-farming, rural background that WB Yeats had such a haughty disregard for. But Field Day and Yeats's Abbey Theatre project had a lot in common, both sharing a disenchantment with modernity and a desire to retreat into a romanticised past. In Translations, Lieutenant Yolland is a parody of JM Synge, finding a mythic, authentic mode of being in a Gaelic hedge school, while Sarah manages to overcome her speech impediment to speak Gaelic, only to be silenced again by Captain Lancey's English. Heaney's review of the play identified Sarah as the symbol of the lost Ireland:
'It is as if some symbolic figure of Ireland from an eighteenth-century vision poem, the one who once confidently called herself Cathleen Ni Houlihan, has been struck dumb by the shock of modernity. Friel's work, not just here but in his 14 preceding plays, constitutes a powerful therapy, a set of imaginative exercises that give her the chance to know and say herself again.'
This notion of culture as therapy for a traumatised Irish identity was Field Day's prognosis. But however familiar this personification of Ireland is as a cultural trope, it bears little relation to the Ireland that has gone through enormous changes culturally and socially in the past 30 years.
Field Day's aim was to create a fifth province of the mind where British and Irish cultures could peacefully coalesce. Friel defined it as follows:
'We appropriated (from Richard Kearney) the phrase "Fifth Province", which may well be a province of the mind, through which we hope to devise another way of looking at Ireland, or another possible Ireland, and this really is the pursuit of [Field Day]… Field Day is a forum where a more generous and noble notion of Irishness than the narrow inherited one can be discussed.'
This radical cultural utopianism proved to be a draw for postmodern cultural critics who readily contributed to Field Day pamphlets, seeing the project as postcolonial theory in practice. Unlike the remote rural Ballybeg of Friel's plays, Field Day's fifth province proved to be a conurbation with plenty of traffic. Field Day attracted contributions to its series of essays from such well-known literary critics as Edward Said, Terry Eagleton and Frederic Jameson.
Since then, the Northern Ireland peace process itself has proved to be a Beckettian endgame, with no end in sight, where cultural politics continually seeps into political culture. In effect, rather than creating a fifth province of the imagination, Field Day dovetails with political trends in the four actual provinces of Ireland. Political players have now uniformly adopted the rhetoric of cultural identity to command the support of the Irish who are left with a diminished sense of historical agency – being defined by, rather than becoming the definers of, the political process. The fifth province, not to be confused with the fifth column, was more like a fifth wheel to anyone out to take the other four in a new direction.
The fact that dramatists, poets and cultural critics like Friel made such an influential intervention in the peace process in Northern Ireland, especially with a project like Field Day, shows how political aspirations were given up in return for the consolations of culture. Field Day was able to transform nationalism into a cultural attribute because nationalism was losing political relevance. It was becoming hollowed out, like much of the contemporary political landscape.
Friel was a writer who rode the wave of turbulent times to produce a huge body of work that enlivened theatre internationally. But his Field Day project was perhaps the most ambitious and influential foray of literary culture into the deeply contested political terrain of Ireland.
To enquire about republishing spiked's content, a right to reply or to request a correction, please contact the managing editor, Viv Regan.