Universities: not out of the safe space yet
The free-speech fightback is promising. But there's a long way to go.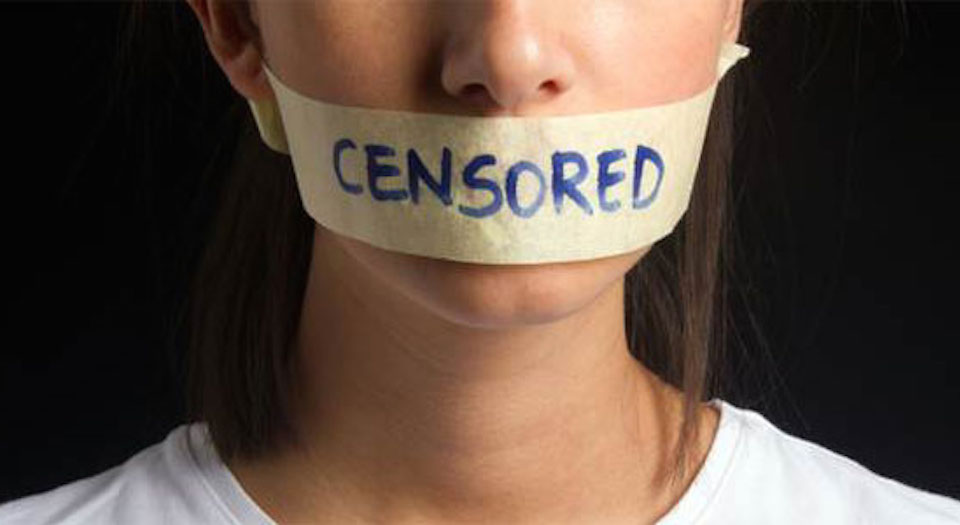 The new academic year has got off to a flying start for supporters of free speech on campus. Greg Lukianoff and Jonathan Haidt's critique of trigger warnings and safe spaces ('The coddling of the American mind') drew widespread attention to the problem of universities acquiescing to students' demands for protection from words and ideas. Then, no less a figure than Barack Obama came out against turning universities into intellectual safe spaces. In response to a question from a student at a meeting in Iowa, the president declared: 'I don't agree that you, when you become students at colleges, have to be coddled and protected from different points of view… Anybody who comes to speak to you and you disagree with, you should have an argument with them. But you shouldn't silence them by saying, "You can't come because I'm too sensitive to hear what you have to say".'
Most recently, faculty at the American University in Washington DC unanimously approved a resolution on freedom of expression. It commits the university to 'protecting and championing the right to freely communicate ideas – without censorship – and to study material as it is written, produced, or stated, even material that some members of our community may find disturbing or that provokes uncomfortable feelings… As laws and individual sensitivities may seek to restrict, label, warn, or exclude specific content, the academy must stand firm as a place that is open to diverse ideas and free expression.' This inspiring defence of free speech should be replicated at every institution worthy of the title 'university'.
This resolution is a challenge to the recent trend for academics to provide trigger warnings for course content that might provoke a traumatic emotional response. Trigger warnings send a message that students are emotionally vulnerable and should not be forced to confront ideas that make them feel uncomfortable. The expectation from university managers that students should be satisfied at all times means that trigger warnings are often a first step to removing material from the curriculum altogether. The American University is clear on this: 'The faculty senate does not endorse offering "trigger warnings" or otherwise labelling controversial material in such a way that students construe it as an option to "opt out".'
For anyone who believes in free speech, or for that matter education, this emergent backlash against trigger warnings is to be welcomed. However, over the past couple of weeks, New York University investigated a student's anti-racist art installation for racism, and women's studies students at North Carolina State University were told they will be marked down if they use sexist words like 'mankind' in their essays.
In the UK, the academic year has barely started and already Manchester students attending a fancy-dress club night have been banned from wearing bindis and feather headdresses. The NUS organisers, backed by the Black and Minority Ethnic Students Campaign, argued that 'to wear an item or to attempt to embody a culture that does not belong to your own personal systems of traditions can be perceived as mockery of others' culture'. The same argument has been used to ban sombreros from the University of East Anglia. Meanwhile, the human-rights campaigner Maryam Namazie was all set to talk at Warwick University courtesy of the Warwick Atheist, Secularist and Humanist Society. She was then disinvited by NUS officers who feared her talk might 'incite hatred' and 'violate its external-speaker policy', only to be re-invited after press coverage of celeb-academics threatening to boycott the university led to a decision that the 'proper process' had not been followed.
That restrictions on students' freedom of expression continue to mount up at the same time as trigger warnings and the culture of 'coddling' is being challenged calls into question whether faculty resolutions or even presidential declarations have the power to turn the tide on campus censorship. Current demands for protection from words and ideas stem from the perception of students as emotionally fragile and the proliferation of identity politics within the academy. Unfortunately, neither of these trends is being taken up to any significant extent.
Many of today's students arrive at university infantilised and unable to cope independently with everyday life. Professor Peter Gray, author of the blog 'Freedom to Learn', notes that 'students' emotional fragility has become a serious problem'. He argues: 'They have not been given the opportunity to get into trouble and find their own way out, to experience failure and realise they can survive it, to be called bad names by others and learn how to respond without adult intervention.' Rather than encouraging students to grow up, universities reinforce this infantilisation through low academic expectations, compulsory workshops in relationships and sexual consent, restrictions on the sale of alcohol and even newspapers, and a proliferation of childish wellbeing initiatives such as petting zoos.
In the classroom, especially within humanities and some social-science departments, the vulnerable student all too often meets an assumption from academics that they cannot – and indeed should not – distance themselves emotionally from the subject content under investigation. Instead, a focus on identity places feelings at the heart of the university. Students are encouraged to see themselves as representatives of their group, speaking only on behalf of, and from the perspective of, group members. Students are taught that truth is contested, multiple and subjective. The focus on identity appears to empower students who have traditionally not been represented or had their views heard in academia. However, it does so in a way that rejects any aspiration towards universal values.
Identity politics encourages a focus on a concept of the self that is far removed from the rational, autonomous individual that had traditionally been assumed to be both the creator of, and audience for, academic work. The focus on subjective responses and personal truths leaves little emotional distance between the student and the topics covered on the curriculum. Without this, criticism of an opinion is easily construed as criticism of its proponent. The more higher education prioritises sensitivity and respect for feelings above everything else, the more difficult objectivity and the practice of criticism become. Emotionally fragile students then demand to be protected from words and ideas that challenge their particular worldview.
Over several decades, the academy has led the way in legitimising the notion that the personal is political. Too often, students, already infantilised and prone to consider themselves vulnerable, are rewarded for revelling in the emotional and subjective, and dissuaded from striving towards the universal and objective. Today, there is little intellectual or political challenge to these ideas. Indeed, some of the people questioning trigger warnings in one sphere are proponents of identity politics in another.
It is good to see that the trend towards trigger warnings and intellectual safe spaces in higher education is being called into question. But to prevent campus censorship creeping back in different guises we need to confront the view that words and ideas can cause emotional harm to fragile individuals. We need to expect students, as rational and independent adults, to be capable of engaging with the world in a way that goes beyond subjective responses and personal truths.
Joanna Williams is education editor at spiked. She is also a senior lecturer in higher education at the University of Kent and the author of Consuming Higher Education: Why Learning Can't Be Bought. (Buy this book from Amazon(UK).)
Joanna will be speaking at 'The Personal is Political: is identity politics eating itself?' at the Battle of Ideas festival in London on Sunday 18 October. Get your tickets here.
To enquire about republishing spiked's content, a right to reply or to request a correction, please contact the managing editor, Viv Regan.