Oxford: where free speech goes to die
A student magazine called No Offence has been banned for being offensive.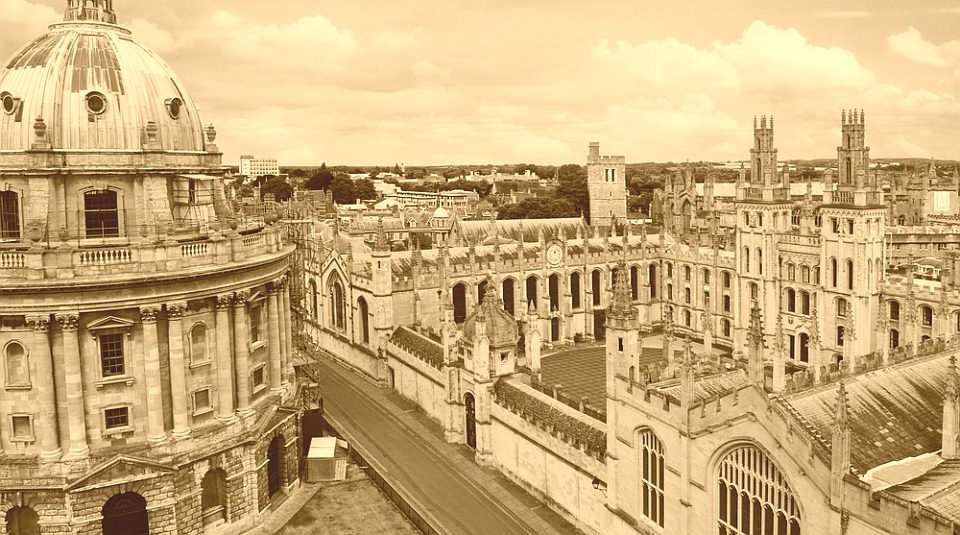 No Offence – founded by Oxford student Jacob Williams and Oxford local Lulie Tanett – is a magazine recently set up to 'promote debate and publicise ideas people are afraid to express'. According to Williams, it grew out of a Facebook group called Open Oxford – a 'non-partisan Facebook discussion group', which claims to welcome all viewpoints and encourage vigorous discussion.
It is this climate in which OUSU operates. The intention of No Offence's founders was to hand out copies of the magazine to freshers from the magazine's stall at the university fresher's fair (on which the students' union has a monopoly). Upon having sent OUSU digital copies of the magazine, however, Williams was informed in an email that, due to a breach of 'regulation 13 of the Student Stallholders Regulations', he would not be permitted to hand them out.
Regulation 13 is available to view on the OUSU website, and states that 'OUSU reserves the right to remove any materials, or to prevent any activity, which in the view of OUSU officers is likely to cause offence'. It goes on to stress the infallibility of its own decisions: '[The choice] will be taken at the discretion of OUSU and will be final. This applies for the duration of the fair.'
In practice, this rule means that OUSU is entitled to remove any material at any time from any stall, without giving further explanation or issuing refunds to stallholders. No Offence will still have its stall – the £40 cost of which will not be reimbursed – but will not be able to distribute the magazine, rather undermining the point.
In response to No Offence's prohibition, Williams replied to OUSU informing it that he was willing to consider alterations to the magazine on the proviso that these did not 'completely change its character'. OUSU's response did not even acknowledge this offer. It told Williams (who stated that, were OUSU to decline to work with him, he would contact student press) that it had already contacted the Oxford Student – a publication funded and overseen by OUSU themselves. In fact, OUSU is paying for copies of the Oxford Student to be distributed for free at the freshers' fair.
'There is nothing offensive about healthy debate', Williams told me. 'To ban us from promoting it on the grounds that people might be offended proves everything the free-speech movement has been saying. No offence, OUSU, but you just shot yourself in the foot.'
Tanett added: 'We're not inciting violence – as many people do with impunity. We're not revealing national security secrets – as many people would applaud. We're not even campaigning for any particular view to be listened to. All we're doing is campaigning for events and magazines like ours not to be shut down. For the free exchange of ideas.'
To enquire about republishing spiked's content, a right to reply or to request a correction, please contact the managing editor, Viv Regan.