Jackie Collins: a better role model than feminists
Here's hoping her rebellious spirit lives on.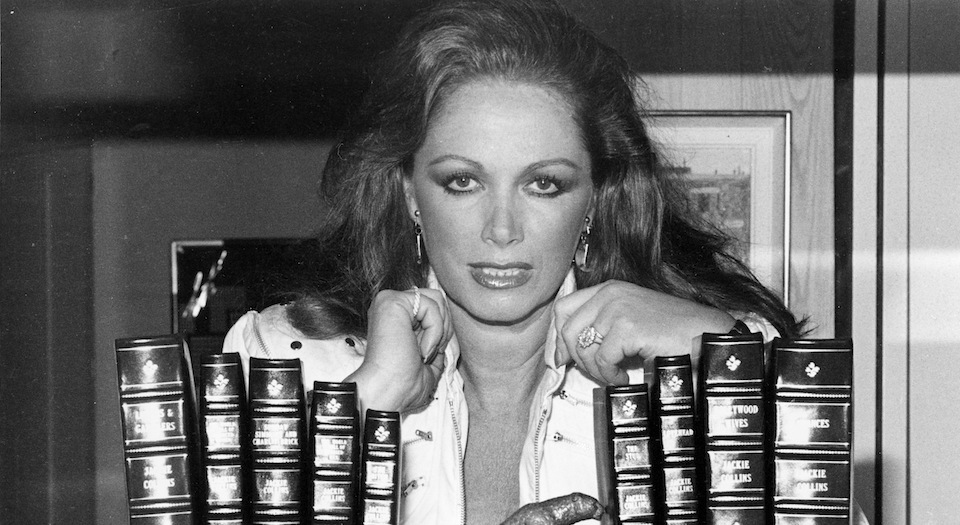 Novelist Jackie Collins passed away last Saturday aged 77. She was the kind of individual we should all aspire to be like: tenacious, confident, creative and unapologetic. Jackie pushed the envelope of what society deemed acceptable in both her raunchy novels about sexual affairs and her behaviour as an independent woman.
Her writing was ahead of its time. She wrote raunchy novels before they were cool, and those who were not offended by her books adored them. Her writing was a textbook example of 'if someone hates you, you're doing something right'. Her first novel, The World is Full of Married Men, was banned in both Australia and South Africa when it was published in 1968. But Collins flourished and found international fame; in 2011, she was named one of the UK's fifth richest authors inThe Sunday Times 'Rich List'.
Writer Barbara Cartland described Collins' work as 'nasty, filthy and disgusting', arguing that she was to blame 'for all the perverts in England'. Collins took such criticism with grace and good humour, replying with a smug 'thank you'.
Collins loved writing about sex and mischievous frolicking, but also adored strong women who challenged the double standards that were the status quo at the time. However, despite her deep interest in the struggles of women, she did not produce anything like the whiny narratives we would expect from contemporary feminists. She never asked other people to write strong independent women into their novels; she just wrote them herself. She was an embodiment of female empowerment, but she never screamed bigotry at anyone who didn't share her views – as only a modern, Western feminist would.
Despite her novels' sexual adventures, Collins advocated for monogamy and overall healthy relationships and sexuality. Later in her life, she questioned the influence of popular icons, such as Lady Gaga and Miley Cyrus, who she thought used attention-seeking tactics and sexuality to gain popularity. She believed young girls should be encouraged to build independence, strength and character.
There is speculation as to whether or not Collins identified as a feminist, as she had previously bashed the movement. But mostly, Collins claimed she was 'a feminist in her own way'. Regardless of what she identified as, there is no denying that she truly did empower herself. She was strong, she laughed at offence, and she owned what she did in life.
Once, after giving an interview in a private room, Collins had her ass pinched by a male interviewer. Outraged, she thought 'how dare you?', and, before she left, she made sure to pinch his ass right back. Her only comment on the event was: 'That's equality for you.' No Twitter wars or screaming 'harassment' necessary.
Ultimately, Collins refused to be victimised or silenced by the easily offended. She created her own bestselling novels with creative female leads. She knew how to handle herself in tough situations and worked her way to the top with a strong force of will – all in spite of her critics.
Towards the end of her life, Collins maintained that she had no regrets. 'I did it my way', she said, quoting Frank Sinatra. Here's hoping that rebellious spirit lives on.
Lauren Southern is a reporter for the Rebel and a political-science student at the University of the Fraser Valley.
Picture by: AP / Press Association Images.
To enquire about republishing spiked's content, a right to reply or to request a correction, please contact the managing editor, Viv Regan.