Treating models like airheads
The idea that models' weight should be monitored by law is deeply patronising.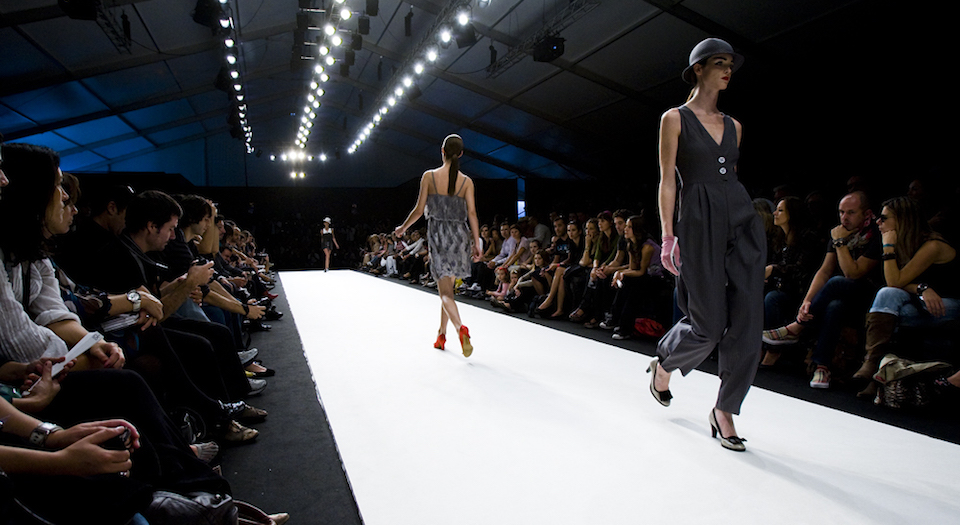 A 23-year-old model named Rosie Nelson has started a Change.org petition calling on the UK Department of Culture, Media and Sport to 'create a law to protect models from getting dangerously skinny'.
Appearing on Newsnight on Tuesday evening, Nelson said she decided to start the petition after visiting a modelling agency that 'wanted me down to the bone'. 'I just didn't think that was a responsible thing to be hearing as a model', she said, 'so I thought I should take action on it'.
When asked by Newsnight presenter Evan Davis what sort of law she would like to see implemented, Nelson replied: 'I would love to see a law enforced where models are required to take health checks every three to six months, and be working more closely with the agencies themselves, so the agencies are asking if the models are healthy, whether they're happy, and just promoting a healthier lifestyle, rather than asking them to lose weight.'
While I agree that excruciatingly thin models are not aesthetically appealing and are very unhealthy looking, I do not support Nelson's heavy-handed approach, which immediately rushes to onerous solutions. If such a law were to be passed, it would be extremely difficult to enforce and would result in a bizarre, paternalistic relationship between modelling agencies and the models they represent.
In her Newsnight interview, Nelson acknowledged that not all modelling agencies request that their models be so skinny, so why is she pushing for a law that would impose strict conformity across an industry that is already diverse in its approach? It seems completely unnecessary and egregiously overreaching.
Interestingly, Nelson also agreed with Davis when he pointed out that she would fail a current French law that requires models to have a BMI above 18 (hers is 17.5). This further demonstrated the folly of devising an inflexible law that could force perfectly healthy, individual models, who are happy with their weight, to alter their bodies in order to be allowed to work at all. It simply goes from one extreme to another.
From a more philosophical standpoint, though Nelson and her supporters mean well, their desired laws will only serve to infantilise women and perpetuate the notion that we are incapable of managing our own lives and instead need a kindly, guiding figure to show us the correct way.
We see a similar meddling attitude towards Page 3 models in the Sun who are also, apparently, unable to make rational career choices, and need to be saved by moral crusaders. That is not forgetting the need to protect the supposedly soft-headed female readers of the Sun who are apparently so easily influenced by the images they see.
Of course, many who rail against 'smut' in the Sun defy their own logic by regarding fashion as high art and, therefore, not as damaging to the fragile female psyche. Counter to this, others argue that it is plain snobbery to treat Page 3 and the fashion industry as any different – both, they say, inflict harm on society.
However, both sides underestimate the ability of women to make good judgements about their own lives and, indeed, to live with the consequences of bad choices. They expect women to be endlessly coddled.
It is great that Rosie Nelson is such an independent person who knows her own mind and is prepared to go out and fight for the things she believes in. But it is a real pity that what she advocates for will prevent other women from being and doing the same.
Candice Holdsworth is the founder and editor of Imagine Athena.
Picture by: Wikimedia Commons.
To enquire about republishing spiked's content, a right to reply or to request a correction, please contact the managing editor, Viv Regan.