Hinkley Point C: rip it up and start again
New nuclear power stations would be a boon to society. But not at any price.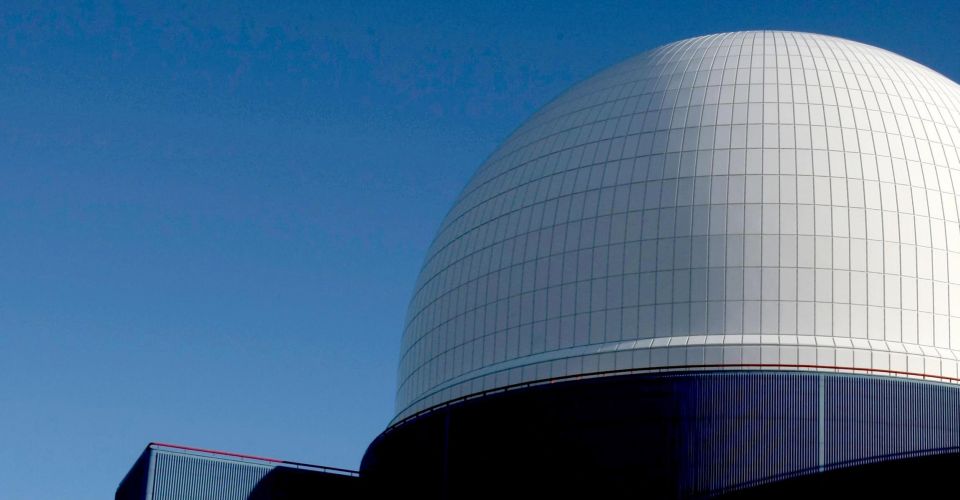 On his visit to China this week, the chancellor of the exchequer, George Osborne, announced a £2 billion loan guarantee to Chinese companies to build a new nuclear power plant at Hinkley Point in Somerset. Since the plant will be built by private firms taking on eye-watering amounts of debt that will be paid off over decades, the loan guarantees are essential in order to keep the interest rates on that debt down to a minimum. Otherwise, lenders would have to build in a substantial risk premium in order to justify doling out the cash.
Hinkley Point C should be good news for a variety of reasons. Nuclear power stations, despite accidents at badly built or elderly plants at Chernobyl and Fukushima, have an excellent safety record compared with other sources of power. They are reliable, providing 'base load' power for roughly 90 per cent of the time (compare that with 25 per cent of the time for wind turbines) and have low running costs because they need comparatively little fuel once they are up and running.
Moreover, after decades of nuclear being out of fashion, getting one plant built would hopefully open the door to many more. Having built and fired up the first UK nuclear plant since Sizewell B in 1995, the experience gained would enable future plants to be built more cheaply. Generating power from a number of different sources – coal, gas, nuclear, renewables – would provide greater security of supply, too.
But the deal the UK government has struck for Hinkley Point C looks very expensive. The operator, EDF, has been promised a guaranteed price for its power of £92.50 per megawatt hour. (Another station in the pipeline, Sizewell C, has been offered a guaranteed £89.50 per megawatt hour.) That made some sense when it was thought that prices for fossil-fuel generation of electricity would shoot up over the next decade. But prices have recently fallen for coal and gas, bringing the wholesale price for electricity down to around £44 per megawatt hour. That's one hell of a premium, one that will be index-linked to inflation and guaranteed for 35 years – time enough to pay off the plant. As commentators have pointed out, a nuclear plant should be able to operate for 60 years. EDF will be raking it in for decades after that. One consultancy described the Hinkley Point deal as 'economically insane'.
Nuclear power should be much cheaper than that, and currently, it is. The electricity from Sizewell B now costs around £60 per megawatt hour. But the layering of regulation upon regulation to make nuclear very, very, very safe has resulted in ballooning costs. The government wouldn't be touching this deal with the proverbial barge pole were it not for the overriding concern of climate change. Ministers know that a low-carbon economy is impossible without nuclear, especially if we replace all our current gas heating and petrol cars with electric versions.
It's a 'price worth paying', if you believe environmentalists. But that just seems like bad policy. Whatever damage climate change might cause, making energy much more expensive will definitely do quite a lot of damage, from making some kinds of industrial production uneconomic through to freezing poor pensioners to a hypothermic death in winter. Isn't there a better way?
It would help nuclear's cause if we started slashing some of the regulation required to build new plants, though that seems highly unlikely. It would also help if we started to factor in the hidden costs of renewable energy when discussing which path to take. Gas-fired power stations are required to make up for shortfalls in renewable energy supply. But turning such plants on and off constantly – or running them unconnected to the grid when renewables are supplying power – is extremely inefficient, bumping up the cost. That extra cost should be added to the price of renewable power when we make comparisons. We also know that whereas renewables take up a lot of space – cluttering every spare hill with more turbines – nuclear has a comparatively tiny 'footprint'.
But maybe we should just admit that we can't do all that much about a low-carbon economy right now. According to the International Energy Agency, even if we were fairly aggressive about introducing renewables, the world would still need fossil fuels for three quarters of our energy needs in 2035. For developing countries in particular, energy needs to be plentiful and cheap – and for now, that means coal and gas.
Instead, maybe we should be investing in developing better technology that is low carbon and economical to run. 'Sceptical environmentalist' Bjorn Lomborg has been banging on about this for years, and earlier this month David Attenborough fronted a call for an 'Apollo-style' programme to develop better renewables.
Focusing on research and development in the short term seems a much better bet than blowing a fortune on renewables and overpriced nuclear power stations. The costs in the long run would be much lower than rushing in now, and we could develop new power sources that would have benefits way beyond merely being low carbon.
As for Hinkley Point? It's a crap deal, especially as the completion date keeps slipping back and the reactor design in question hasn't actually worked in practice yet. For example, a similar reactor at Flamanville in France, due to come online in 2012, is now estimated to be up and running in 2018 – six years late and three times over budget. If Hinkley Point C could feasibly lead in the long run to a new generation of nuclear power stations at a much lower cost, it might be worth pressing ahead. But we can't afford to keep cranking up energy bills for the sake of being seen to 'do something' about climate change.
To enquire about republishing spiked's content, a right to reply or to request a correction, please contact the managing editor, Viv Regan.