Living longer is a cause for celebration
The ageing population is a challenge, not a threat.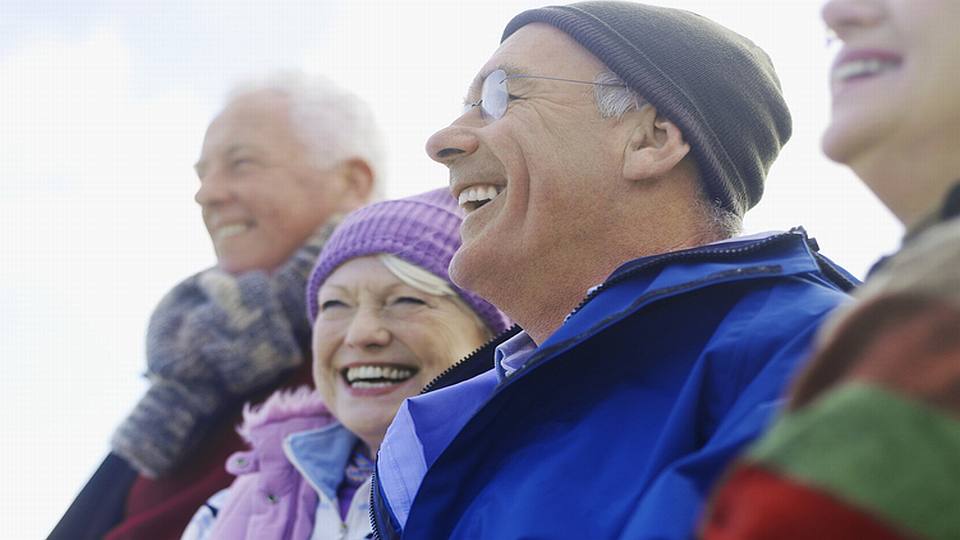 Alzheimer's Research UK has released new research concluding that one in three people born in 2015 will develop dementia in their lifetime, with 10 per cent more women expected to suffer from than men.
There is currently no cure for dementia, and the level of resources put into research is five times lower than that for cancer. However, new trials of a previously failed drug, Solanezumab, show promise in slowing down the disease process in some patients. Though the drug is not yet readily available, and tests have not been completed, Dr Eric Karran, the director of research at Alzheimer's Research UK, is optimistic: 'If [current findings are] replicated, then I think this is a real breakthrough in Alzheimer's research… We've never ever had evidence that we can affect the disease process.'
Prime minister David Cameron's policy paper on dementia, which was released before the General Election, recognised the need to devote more attention to the disease and promised funding for dementia research to be doubled by 2025. However, the primary focus of the paper was on raising awareness of the fact that 'more can be done to delay the onset of dementia by reducing risk factors and living a healthier lifestyle'.
In the absence of extensive scientific evidence, it seems that the go-to cure for any medical condition nowadays is a lecture on lifestyle. While most people by now understand that healthy bodies usually fight off illness more effectively, it's not clear this is the case with dementia. Dementia is usually caused by a build-up of abnormal proteins in the brain and this has not been proven to have any substantial link with diet or lifestyle. As Alzheimer's Research UK has stated, 'we can't change our age or our genes and there is currently no way we can completely prevent dementia'.
The discussion around dementia and the trials of old age tends to be misanthropic. Pessimistic trends in public debate, influenced by panics in green politics, have led people to the conclusion that there are too many people on the planet; the fact that we are living longer is met with consternation rather than celebration. In June, the United Nations stated that 'the ageing population across the world is a trend without parallel in the history of mankind'. However, rather than this being a celebratory fist-pump for the achievements of humanity, concerns were raised over the 'pressure on budget deficits and national debt levels'.
UK politicians often wax lyrical about the problem with our 'ageing population'. Pressure groups like the Intergenerational Foundation suggest that longer life is problematic: 'While increasing longevity is to be welcomed, our changing national demographic and expectations of entitlement are placing increasingly heavy burdens on younger and future generations.' This downbeat sentiment is also traceable in the Boomer-blaming politics of Generation Y, which often claims that the older generation is living too long and using up the housing stock. The anti-human view that living longer is a bad thing seems to be everywhere.
NHS campaigns urging older people to give up fags or chocolate miss the real effects of lifestyle on dementia. Having worked in a nursing home, it became clear to me that the more shut-off from society old people were, the faster the symptoms of dementia took hold. Anyone who suffers from the disease or cares for someone who has it will tell you that the best way to fight back against it is to keep the brain active for as long as possible – this can include socialising at the local pub or going for cake with friends. The argument that trading in our enjoyment of life is the price we pay for living longer is not only wrong — it's indicative of an underlying misanthropic view of the importance of human life.
The trajectory of any public discussion about the older generation is often negative: older people are told not to have that extra piece of cake to ensure they live longer, or to downsize their homes in order to free up the housing stock for younger generations. But the only way to tackle dementia and the real problems facing our ageing population is to make the argument for more – more homes, more choice and more government spending for medical research. People should be encouraged to live life to the fullest, with more free choice as to how they want to live their lives and more resources available to ensure it is possible.
More and more people are living beyond 100 — people who have seen the world change immeasurably in their lifetime. The idea that children born today could live to see 2115 is incredibly exciting. We should celebrate the news that people are living longer, and meet these truly worrying figures on the increase of dementia by prioritising medical research and scientific innovation, not looking at how we can curtail our lifestyles. There should be no compromise – we will find a way to overcome all obstacles. The drive for a better, longer life is the cornerstone of human development. We forget that at our peril.
Ella Whelan is staff writer at spiked.
Ella is chairing the discussion 'Campus Wars: safe or sanitised?' at the Battle of Ideas festival in London on Saturday 17 October. Get your tickets here.
Picture by: Shutterstock
To enquire about republishing spiked's content, a right to reply or to request a correction, please contact the managing editor, Viv Regan.