Turnbull: another hollow coup Down Under
The ousting of Abbott showed just how cynical politics has become.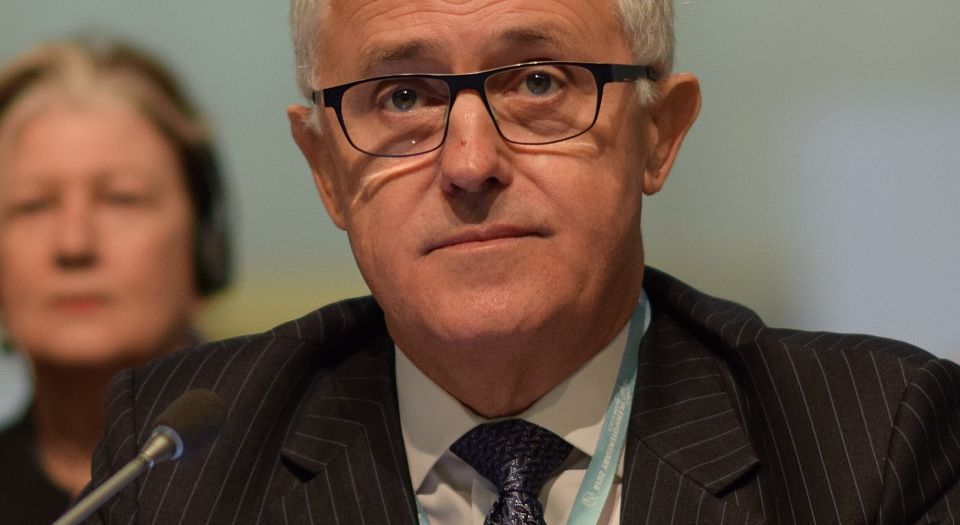 When former Labor Party leader Kevin Rudd's first prime ministership was ended unexpectedly in 2010 – when he was defeated in a leadership spill vote by his deputy Julia Gillard – the citizens of Australia were rightly shocked. The last time a sitting prime minister had been ousted without the need for a General Election was in 1991, when Paul Keating made a successful leadership challenge and realised his long-term ambition of leading the Labor Party and Australia.
In the five years since Rudd's unceremonious removal, Australia has had four prime ministers, three of whom first entered the job via a leadership challenge. So you can forgive the lack of shock when Malcolm Turnbull won the prime ministership from Liberal leader Tony Abbott last week in yet another party-room spill.
In a time when the sole benchmark of success in politics is popularity and the ability to win elections, it's difficult to be surprised when leaders change with such regularity. Leaders are no longer judged on their ability to make significant changes. They shy away from making bold statements and expressing any views in public that may have even a small chance of landing them in trouble. Instead, they are seen as election-winners, or losers. And as soon as the polls take a dive and they are seen to be on the back foot, the knives come out.
Many news outlets have highlighted the fact that Turnbull supports gay marriage and taking strong action on climate change as a point of difference between him and the incumbent Tony Abbott. However, to suggest that these issues were at the forefront of MPs' minds when they cast their votes is a copout. This coup was politics devoid of any foresight or grand vision stretching beyond winning the next election.
While Australia is becoming known for churning through leaders faster than most, you'd be mistaken to think that its leadership turnstiles are a product of a unique brand of politics Down Under. The Australian example is merely a manifestation of the popularity-obsessed nature of politics across the West. For better or worse, the machinations of the Australian government allow for leaders to be dispatched with relative ease. The fact that Canadian or British prime ministers, or US presidents, are not dispatched as easily should not lead you to the conclusion that they are any less beholden to popularity polls and media commentary. Making bold decisions, bold statements and challenging the status quo do not accumulate modern political capital. Instead, such capital is earned through soft TV appearances, polling success and maintaining a social-media clean sheet.
All of this is a reflection of the hollowed-out state of modern politics. Turnbull didn't win because he had fundamentally different political views to Abbott. The fact that he does disagree with his predecessor on some issues is incidental – a point of difference highlighted after the fact. The sole reason for Turnbull's challenge was that he and the majority of coalition MPs felt Abbott was too unpopular. While many rejoice at the new leader's less conservative stance on a number of issues, it was pure numbers and popularity that secured him the job.
What this betrays is a certain contempt for the electorate among those who claim to act and behave in voters' best interests. Political leaders' belief that they have to spout platitudes and avoid taking strong stances so as not to risk 'falling behind' does a disservice to the people they govern. Do they think that voters are so easily won over that they will not see through the cynicism of these internal political assassinations?
The obsession with popularity for its own sake is what turns people off politics. People are far less fickle than political insiders give them credit for. I would like to think that if a leader of any Western democracy made decisions based on what they felt was best for the citizens who elected them, rather than what they thought might shore up their internal political capital and keep the polls ticking over, they would be respected enough to ride out any popularity downturn. Unfortunately, to ask this of a group of people who are determined to treat the electorate like infants may be asking too much.
Charlie Pearson is a writer based in London.
Picture by: Wikimedia Commons.
To enquire about republishing spiked's content, a right to reply or to request a correction, please contact the managing editor, Viv Regan.