Time for a real free-speech fightback
Cameron's anti-extremism strategy could have been ghostwritten by the NUS.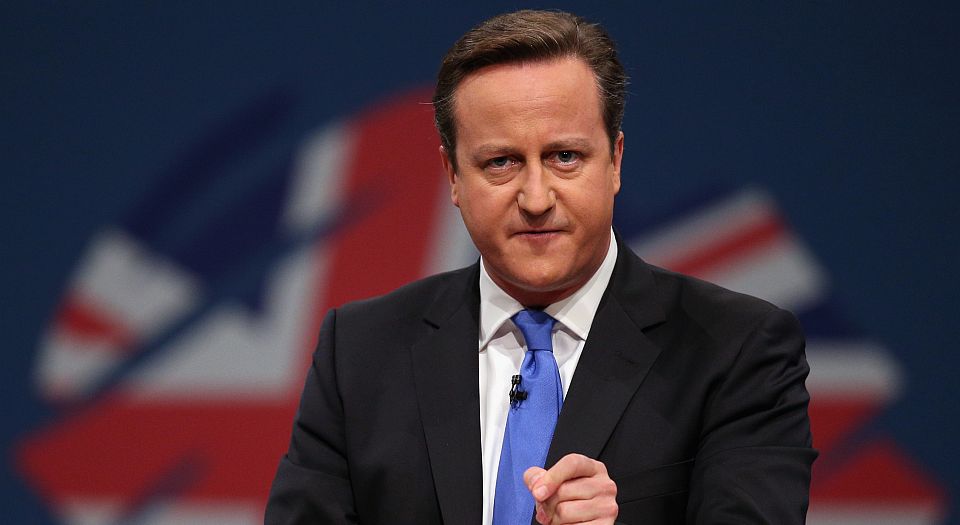 Next week will mark the next stage in David Cameron's long-running strategy to protect freedom and democracy from Islamist radicals by effectively bumping them off himself. From Monday, higher-education institutions in the UK will be legally required to implement policies to vet extremist speakers, stop gender segregation in meetings and introduce policies to protect – that is, spy on – students 'at risk from radicalisation'.
In a speech to his extremism taskforce yesterday, Cameron named and shamed universities – including King's College, Queen Mary and the School of Oriental and African Studies (SOAS) – expressing concern that, by his count, 70 events featuring so-called hate preachers had taken place in the last year alone. Those universities that do not comply with the new regime will be reported to the Higher Education Funding Council and hit with a court order.
'It is not about oppressing free speech or stifling academic freedom', said Cameron, 'it is about making sure that radical views and ideas are not given the oxygen they need to flourish'. It was a familiar riff on one of the most insidious clichés of our time: 'I believe in free speech, but…' Because, make no mistake, it doesn't matter how many qualifications Dave puts on it, or how many times ministers tell us radical views don't qualify for rational debate, this is the state actively restricting what students can hear, can say and, ultimately, can think. Universities, supposed bastions of free speech and open discourse, will be subject to binding and stringent state censorship.
We all saw this coming. In his headline counter-terror speech in July, Cameron announced a raft of new measures aimed at tackling so-called radicalisation, including beefing up Ofcom's powers to take action against broadcasters that give airtime to Islamist nutcases and calling on telecoms companies to release data on our online activity. At first, the Home Office was calling on universities to ban extremists outright. However, this slippery new substitute will have much the same effect – reinforcing a risk-averse culture within universities that will make booking dodgy speakers, Islamist or not, near enough impossible.
Since coming to power in 2010, Cameron has taken the illiberal legacy of New Labour even further. For over a decade, Islamist groups and ideas have been banned by law, and the Prevent strategy, under which universities are obliged to co-operate with counter-terror authorities and allow the surveillance of their students, has been eating away at the liberal values universities are meant to uphold. Now, the wishy-washy provisions of Prevent have been recast as a legal duty, and the definition of what constitutes extremist speech has been watered down. Where, previously, Islamists would have to directly incite violence and terror in order to face censorship, now even 'non-violent extremism' – that is, espousing views aligned with those of terrorists – can and will be snuffed out.
The new measures have rightly sparked outrage among HE organisations and students' unions. Sally Hunt, general secretary of the University and College Union (UCU), said 'universities and colleges rightly cherish, and must continue to promote, academic freedom as a key tenet of our civilised society'. Meanwhile the National Union of Students (NUS) has opposed the measures on the grounds that they would 'further criminalise Muslims and black people' and pose a 'significant threat to civil liberties and freedom of speech on campuses'. While students' unions, as private bodies, will not be subject to the new requirements, the NUS is committed to pushing for their repeal.
Now, having long campaigned for unfettered free speech on campus, you might think that we at spiked would be heartened by this response. But you'd be wrong. This limp press-released backlash is not so much 'too little, too late' as it is outrageously hypocritical. The only reason the government can so brazenly clamp down on free speech on campus now is because universities and students' unions have already perfected the art.
Universities were censoring Islamist speakers long before these measures even surfaced. Islamist scholar Haitham al-Haddad was banned from speaking at the University of Kent in March. In November last year, the University of East London called off an event featuring Islamist Imran Mansur. And, for all their caterwauling about demonising Muslims, students' unions have long been at it, too. In 2013, a tour of universities organised by Muslim cleric Ismail Mufti Ismail Menk was called off after students' unions expressed concern about his comments calling homosexuality 'filthy'.
These are not only isolated examples – this censorious attitude is ingrained in university and students' union policy. For the sake of avoiding bad PR, universities have long maintained speaker-vetting procedures – ironically termed Free Speech Policies – which work to block controversial speakers, be they left, right, Islamic or otherwise. And, lest we forget, the NUS's longstanding No Platform policy, originally designed to keep out the far-right, bans Hizb-ut-Tahrir – an Islamist group that even the Home Office has not proscribed.
In all the reactions yesterday, the statement from Nicola Dandridge, chief executive of Universities UK, was perhaps the most telling. 'Universities have… engaged with the government's Prevent strategy for a number of years', she said. 'All universities have protocols and procedures that have to be satisfied before external speakers are given the green light to speak at a campus event.' Dandridge didn't challenge the new proposals, seemingly because she recognized they were already more-or-less enforced.
Still, particular scorn must be reserved for students' unions. While the risk-averse policies of universities have long been open to abuse, it is students' unions that have done the most to popularise the illiberal logic the government is now adopting. Over the past few years, censorious student activism has hit new and ridiculous heights. Take one look at the NUS-led clampdown on lad culture – which recently received government approval – and you can see where Dave has been getting his ideas from. SU bans on rugby teams, lads' mags and pop songs, all in the name of protecting women from offence and dunderheaded men from coming under the influence of a mythical 'rape culture', chime perfectly with Cameron's insistence that we should clamp down, not only on terrorist views, but on those 'intolerant ideas which create a climate in which extremists can flourish'. He may as well have called it terror culture.
So don't be fooled by these hypocrites and opportunists. If we want to fight for free speech on campus, we need to take on the illiberal views of blue-haired campus nutjobs as well as doublespeak Dave. And if you want to join the real fightback, check out our Down With Campus Censorship! campaign today.
Tom Slater is deputy editor at spiked and coordinator of the Down With Campus Censorship! campaign. Follow him on Twitter: @Tom_Slater_
To enquire about republishing spiked's content, a right to reply or to request a correction, please contact the managing editor, Viv Regan.