No, you're not what your mother ate
More pseudo-scientific hectoring is the last thing pregnant women need.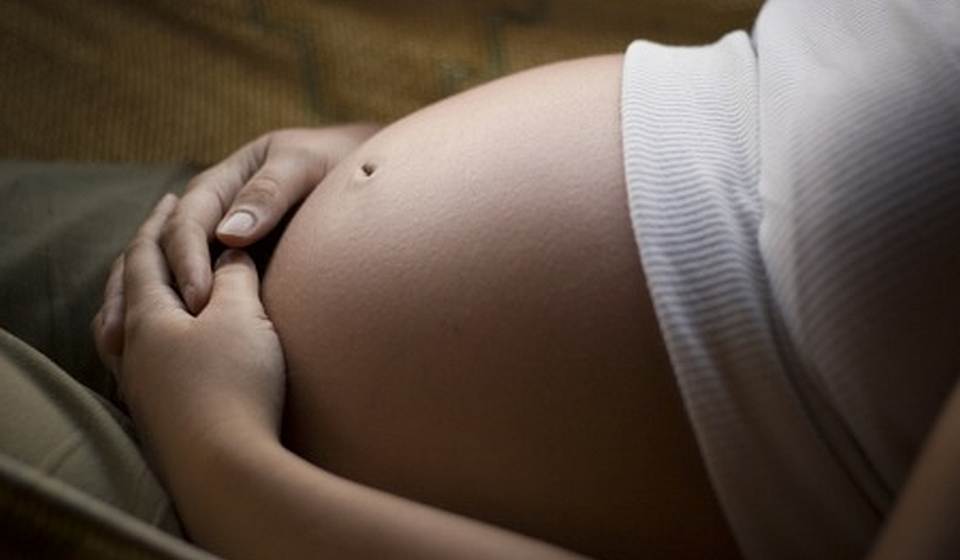 There is a propensity among modern scientists to claim that their area of specialism can be put to work to address perceived social problems. This remarkably unscientific tendency to over-hype, over-claim and link genuinely sound areas of research to inflated worries about how people live is perhaps most obvious in the area of public health. This process often rears its ugly head in relation to pregnant women's behaviour and how it can impact on the health of the next generation.
As Joan Wolf detailed at length in her excellent study Is Breast Best?, scientists, through their papers and interactions with the media, have been very happy to endorse the wild notion that breastfeeding can solve the so-called obesity crisis (as well as, among other things, improve the IQ of entire generations). Other scientists-turned-moral-entrepreneurs have, over many years, enthusiastically promoted the incredible claim that alcohol abstinence during pregnancy will almost entirely eradicate learning and behavioural problems in school-age children.
Neuroscience has also been mobilised in recent years to suggest that women 'imprint' mental-health problems and anti-social behaviour on their offspring in the womb. But a more and more prominent example of this trend comes from claims about epigenetics, the study of changes in the pattern of gene activity that don't involve changes in the DNA sequence.
The first episode of the new BBC TV series Countdown to Life: the Extraordinary Making of You, broadcast on Monday, showed us how this process works. The programme as a whole placed great emphasis on how 'what you are' is determined in the womb. Part of this argument for womb determinism drew on the alleged 'amazing significance of what a mother-to-be eats'.
The programme's amazement at the profound import of maternal diet began with a section exploring the (sound) findings of the Dutch Famine Birth Cohort Study. This study showed how babies born to Dutch women who were literally starved during the Second World War were more likely to suffer from a range of serious diseases later in life; the environment in which fetal development occurred had serious detrimental effects for the health not only of the women, but also their children. This, combined with a Medical Research Council study about diet and health in Gambia, led programme presenter Michael Mosely to conclude: 'You really are what your mother eats. Or more precisely, you really are what your mother ate when you were just a tiny little embryo, just a few cells big.' Thus ends the article he wrote for BBC News to promote the programme: 'If you are thinking of having a baby, then eating lots of leafy green vegetables, which are rich in B vitamins and folates, is certainly a good thing to do.'
Despite its gripping footage of life before birth – who could not be blown away by a film of the transformation of a ball of cells into a living, waking human being? – Countdown to Life is entirely in line with today's propensity for parental determinism and scientism. The programme's scientific content is neither new nor that interesting. Epigenetics has been around for a long time and the effects of the Dutch famine are well known.
What is most telling is the ease with which the programme segues from discussing the extraordinary (the Dutch famine) through to the everyday (all women, the world over). You end up with what is really quite a bizarre message: that if pregnant women don't eat what is today considered to be 'good food', then their babies will be damaged. But we are not 'what our mothers ate', and the suggestion that women should eat a lot of spinach if they are even thinking about having a baby burdens women with yet more health hectoring.
These health crusades are not good for science, and they're the last thing pregnant women need.
Dr Ellie Lee is a reader in social policy at the University of Kent, director of the Centre for Parenting Culture Studies (CPCS), and co-author of Parenting Culture Studies. (Order this book from Amazon(UK).)
Ellie will be speaking at 'Eugenics: myth and reality' at the Battle of Ideas festival in London on Saturday 17 October. Get your tickets here.
Watch the trailer for Countdown to Life: the Extraordinary Making of You:
To enquire about republishing spiked's content, a right to reply or to request a correction, please contact the managing editor, Viv Regan.