Metal Gear Solid V: return of the boss
The Phantom Pain returns the series to the bleeding edge of gaming.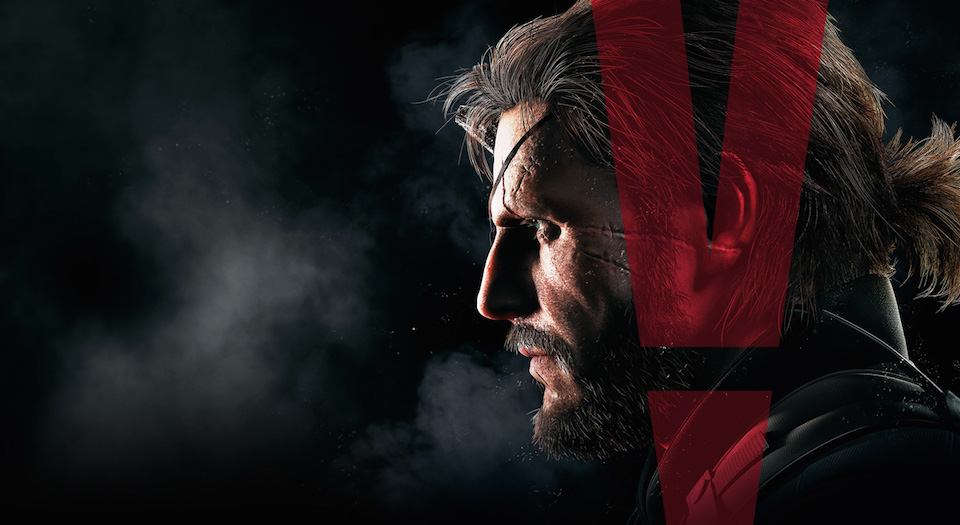 Given that it is part of a 30-year-old series that's renowned for its convolution and idiosyncrasies, Metal Gear Solid V: The Phantom Pain is a surprisingly streamlined game. Hideo Kojima, the series' legendary creator, has managed to craft a superb game with inspired mission design, while shedding the confusing, cluttered aspects of its predecessors. The Phantom Pain is easily one of the most anticipated titles of 2015, and it doesn't disappoint.
This is not to say that the game has no esoteric references or tongue-in-cheek moments. For example, the game begins with a detailed character creator. But as soon as your hit 'okay', you realise you won't get to use it – at least, not in the story mode. You spend ages creating a character, only for it to be taken away from you – that is classic Kojima. The plot, as always, is immensely detailed, but the charismatic and slick style of the game marks it out as something special.
However, the game can sometimes jar with its transition from deadly serious Cold War infiltrations to less intense moments – like extracting a soldier using a giant balloon. The story mode is very entertaining – a cut above most other games. And it is worth mentioning that a complete understanding of the previous games is not required to make sense of the plot of this one.
Thankfully, in The Phantom Pain, the meat of the story isn't hidden behind layers of exposition. You don't have to sit through a 30-minute cutscene, as has happened before. The game covers much of the backstory in the first hour, establishing you as Big Boss, former leader of a powerful private army, who has just come out of an induced eight-year coma and is determined to seek revenge. From then on, the story takes a backseat to gameplay.
And what gameplay it is. Rather than following the normal action-game approach of guiding you through levels without much choice in how you go about it, The Phantom Pain sets you loose in 1980s Afghanistan. Sticking to simple objectives, this is one of the few games that grants you a startling level of choice. You choose your equipment, your 'buddy' (a companion, usually your trusty horse) and the time of day to approach the mission. From then on, you only have one objective and a multitude of ways to go about accomplishing it – 'non-linear' doesn't even do it justice. While previous MGS entries did contain some degree of openness, The Phantom Pain offers a fully formed open world.
The missions also include subtle systems to influence the game and react to your input. Undertaking a mission at night produces a markedly different story to one in the daytime. The Soviet troops you usually end up killing are prone to dozing off at night, and they aren't able to seek you out as effectively in the daytime. However, this also affects your visibility and you might end up walking right into the scope of some elite Spetsnaz sniper. There are also windows in which guards swap shifts, giving you an extra moment to sneak past. These details are not crudely obvious and are only discoverable via the tips available in the menu screen or on internet forums. However, in places these hints are a little too subtle.
One of the most noticeable additions to The Phantom Pain is the Mother Base. This is the base of operations for the private army which Big Boss and his colleague Kaz Miller have set up. Instead of existing as an imaginary creation, only depicted in dense menu screens like in other MGS games, The Phantom Pain brings the base to life. With the ability to visit and interact with its components, the Mother Base doesn't feel tacked-on.
Well, actually, you can do a lot more than just visit the Mother Base. You can commission the expansion of it, salute the soldiers in it, take a shower in it, for some reason, and, most importantly, you can recruit soldiers for it. This is one of The Phantom Pain's most ingenious, if far-fetched, features. You recruit soldiers, as well as machine guns, mortars, vehicles and the like, by attaching a giant balloon, called the Fulton Device, to your chosen target, and watch it fly back to base. Or, you watch it comically flop back to the ground if, like me, you haven't yet developed the appropriate tech to extract such items.
This is another important feature of the game – using your 'iDroid' to develop and research weaponry to use in the missions. The progress you make in expanding your weapons arsenal depends on money, resources and whether you've assigned the right personnel to the right teams. This, unfortunately, is one of the few flaws of The Phantom Pain. The progression system is just too slow. It takes hours to get beyond the basic weaponry pool of a few assault guns, a sniper rifle and a silenced pistol. Another problem regarding the structure of the game is that some rules can seem superfluous and arbitrary. For example, the AI, while at times surprisingly sharp, can sometimes fail to notice something as obvious as a renowned soldier atop a galloping horse carrying a bloody great gun.
Presentation-wise, The Phantom Pain is mixed but positive. On a PC, at least, the game runs smoothly at an ideal 60 frames-per-second (or default settings on most gaming PCs). For such a large open-world title, this is a great technical achievement. Even budget gaming PCs can run the game with great results – unlike the slew of new titles that demand hugely expensive PCs. I occasionally experienced some momentary freezes and slowdowns, but thankfully these were rare and never lasted more than a second.
The mountains of Afghanistan make for a pretty setting. The various military outposts and bases all feel suitably different – a rare feature, as the landscapes of non-specific generi-stans are now common in military games. Among the interesting places you can explore, there is a claustrophobic outpost perched along a winding, narrow road, and a similarly memorable outpost leading to an underground network of caverns.
While the outposts might be varied, the same cannot be said for the surrounding environment. From a distance, the same cliff tops and rocks seem to repeat themselves. However, as you get closer, a surprising amount of variation becomes apparent. Glancing at a Soviet base, you notice it is flanked by hills on both sides, giving you a vantage point to survey Soviet soldiers. In other missions, you can use the environment to your advantage as you squeeze between rocks to gain a clear view, allowing you to snipe the enemy while remaining out of sight.
Criticism aside, the gameplay is stellar. The missions are all unique and the game is thankfully free of repetitive fetch quests and endless McGuffins to locate. Though ostensibly a stealth game, The Phantom Pain is just as much fun if you go in guns blazing. The variety of ways to play and the variation in how the game reacts throw out organic moments of drama that heavily scripted and linear games would struggle to match. Despite a few bothersome spots here and there, The Phantom Pain's open, non-linear approach elevates the Metal Gear Solid series to the bleeding edge of gaming. The Boss has returned.
Freddie Sehgal Cuthbert is spiked's games reviewer.
Watch the trailer for Metal Gear Solid V: The Phantom Pain:
To enquire about republishing spiked's content, a right to reply or to request a correction, please contact the managing editor, Viv Regan.