Campus rape panic: scaring women away from uni
Why is the government collaborating in this dangerous myth?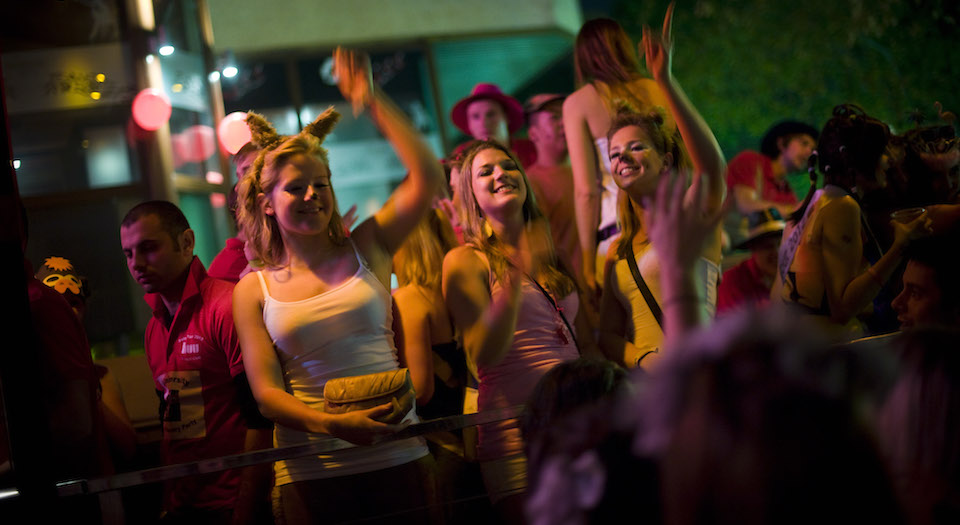 From the panics around Satanic abuse and video nasties to paedophile rings and online trolling, the British establishment's willingness to link arms with moral crusaders – and wreck lives in the process – never ceases to stagger. But the announcement that the Conservative government is to launch an inquiry into sexual harassment and assault on university campuses really takes the biscuit. A panic, whipped up by 19-year-old gender-studies students from Hampstead, has now been given official sanction.
Business secretary Sajid Javid ordered the review, calling on university heads to lead a taskforce to investigate the problem and draw up a code of practice to bring about 'cultural change'. 'Nobody should be put off going to university because of fears about their safety. If my children choose that path, I would expect my daughter to be as safe as my son on any campus in this country', he said.
He continued: 'This taskforce will ensure that universities have a plan to stamp out violence against women and provide a safe environment for all their students. We do not tolerate this behaviour in any part of society and I'm not prepared to let it take place on university campuses unchecked.'
One detail Javid's speech missed out was that the alleged rise in sexual violence on Britain's campuses, the alleged emergence of a toxic 'lad culture' that is leading more and more undergrad men to defile helpless young women, is a complete and utter crock.
The basis for this panic, that has incensed many a blue-haired women's officer over the past few years, is a series of heavily discredited reports and surveys from the National Union of Students (NUS). The most often cited report is Hidden Marks, which claimed that one in seven female students has experienced a 'serious physical or sexual assault' and one in four experienced 'unwanted sexual contact'.
The report, drawn from a self-selecting survey of 2,058 students, is deeply misleading. The conflation of physical and sexual assault lumps together two entirely different problems – with no explanation as to whether the 'slapping and hair-pulling', which was by far the most common type of physical incident, occurred in an abusive bloke's dorm room or a kick-out-time cat fight.
What's more, the 'unwanted sexual contact', which made up the bulk of the sexual-assault stats, included 'unwanted kissing' and 'touching through clothes'. It speaks volumes that, across all forms of sexual assault measured in the survey, 65 per cent of respondents 'didn't think [their experience] was serious enough to report'. Getting gropey in the club isn't on, but most young women clearly think it warrants a slap rather than a spot on the sex offenders' register.
Hidden Marks pulled two neat tricks. First, it conflated a range of incidents in order to inflate the stats. And second, it repackaged behaviour that is at best ungentlemanly and at worst a bit pervy as serious crimes. Over two thirds of respondents claimed they had been submitted to verbal and non-verbal harassment, which including 'wolf whistling, catcalling and sexual noises', as well as 'sexual comments that made them feel uncomfortable'. If clumsy come-ons were nickable offences, we'd all be in trouble.
But Hidden Marks is not just about sexual assault – it's been used to push a tinpot student politico agenda. The NUS's follow-up report into lad culture, That's What She Said, recommended zero-tolerance policies on 'banter' and 'sexual comments', consent workshops aimed at sports teams, and the banning of anything that might be seen to objectify women. The fresh-faced feminists pushing the campus 'rape culture' panic interpret everything from 'Pimps and hos' club nights to the odd 'alright, love?' as a kind of cosmic act of misogyny – something that will lead, inevitably, to yet more sexual violence.
This worldview is insane. But it's one that has, for years, bent the ear of the establishment. As US civil-liberties lawyer Nadine Strossen points out in her book Defending Pornography, American anti-sex feminists of the Eighties and Nineties influenced legal and workplace standards so that sexual expression became conflated with sexual harassment and violence. In one case that followed, an English professor was brought up on sexual-harassment charges for making a joke about a vibrator in class.
This bad influence lingers. Last year, President Obama launched a taskforce to investigate sexual assault on US campuses, stating soberly: 'It is estimated that one in five women on college campuses has been sexually assaulted during their time there – one in five.' This infamous statistic, hewn from a 2007 study of just two colleges, is so discredited that even its authors have told everyone to calm down. 'There are caveats that make it inappropriate to use the one-in-five number', they wrote, in an article for Time.
Rape on campus is a problem – but a mercifully small one. A 2014 report by the US Bureau of Justice Statistics suggested that 6.1 female students per thousand will experience rape or sexual assault at college. And, as spiked's Joanna Williams has pointed out, official statistics suggest that, on average, four women per UK university will suffer rape during her studies. In both the UK and the US, non-students are far more likely to be attacked than students. That's not to say rape on campus is trivial. When it occurs it must be dealt with, compassionately and through the courts. But this overblown crusade is distorting the problem and trivialising rape in the process.
So, why are governments going along with it? Anyone who's ever debated a rape-culture feminist will know they're hardly masters of persuasion. Instead, it seems that politicians, ever-hungry for a moral panic to which they might hitch themselves, are giving official approval to toxic and divisive ideas for the sake of appearing morally virtuous. The result is a culture, on campus and beyond, that is diminishing women as it demonises men.
We need to stop ceding the moral highground to scaremongerers and gutless opportunists. The crusade against campus sexual assault isn't helping women; it's hemming them in and rehabilitating the sort of Victorian stereotypes, about vulnerable women and lascivious men, that were for so long used to frighten women away from public life. If Sajid Javid wants his daughter to feel confident enough to go to university, he should stop collaborating in this dangerous myth.
Tom Slater is assistant editor at spiked and coordinator of the Down With Campus Censorship! campaign. Follow him on Twitter: @Tom_Slater_
To enquire about republishing spiked's content, a right to reply or to request a correction, please contact the managing editor, Viv Regan.