Don't rush to join Jamie's sugar crusade
Jamie Oliver's latest campaign is just as simple-minded as his previous.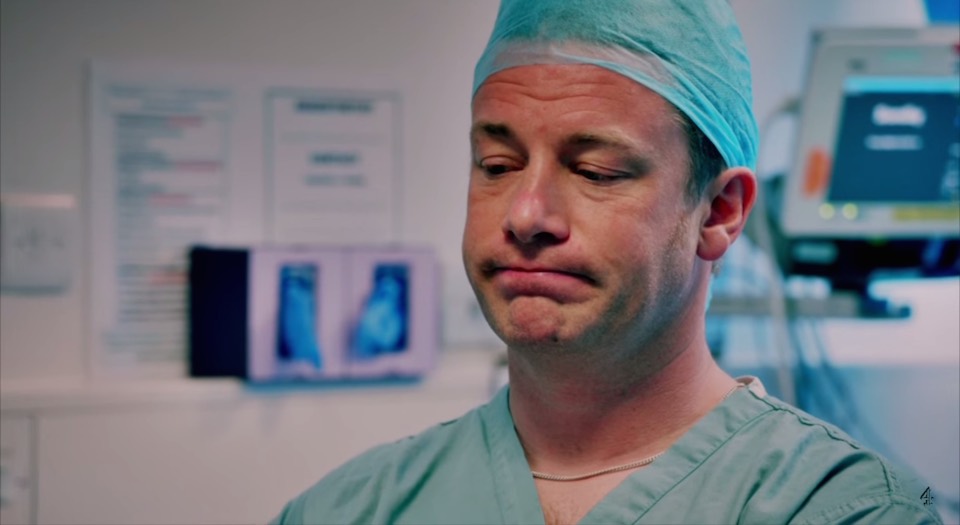 He's basically like a mockney version of Leonidas in 300. This anti-sweetness Spartan has decided to go head to head with an enemy that is ubiquitous, surreptitious and deadly. Yes, Jamie Oliver is 'taking on sugar'.
To that end, Channel 4 has given us Jamie's Sugar Rush. Jamie isn't the first to make a film about the dangers of sugar. There have been quite a few in recent years on TV. Aussie D-list actor Damon Gameau gave us the patronising and frequently inaccurate That Sugar Film. But Jamie is far more influential. Jamie's Sugar Rush has attracted enormous advance coverage in the press, almost all of it fawning. The Guardian's overexcited TV reviewer, Sam Wollaston, declares, 'I'd put him in charge of the country, let him get his head round that and sort it out. School dinners, Rotherham, sugar, Britain.' Gosh.
First off, Jamie's Sugar Rush presents us with a child suffering, in order to get the audience onside. Meet Mario, a six-year-old boy having multiple tooth extractions under anaesthetic. He's a healthy boy who regularly cleans his teeth, but he has a weakness for sugary drinks. So we watch as he has six teeth yanked out in an operating theatre. When he wakes up, he understandably cries in pain. It's not just Mario's teeth that are getting tugged; it's our heartstrings, too. Richard Porter, a consultant dentist at St George's Hospital, tells Jamie that extracting 20 teeth from one child is 'unexceptional', and, if children carry on consuming sugary drinks, their 'adult' teeth may all have to come out as well and they will be left with dentures for the rest of their lives.
Pulling teeth like this costs the NHS £30million per year. Porter points out that this is the biggest single reason for children being in hospital today. But this is only part of the story. As it happens, infant tooth extraction would have happened in dental surgeries in the past. It's just that it is now compulsory to bring children into hospital when they need to go under anaesthetic. So pulling kids' teeth isn't new – the hospital figures reflect changing medical practice as much as the state of our children's teeth.
We are not living through an epidemic of decay. As a report by the Royal College of Surgeons (RCS), published in January 2015, points out: 'Oral health has improved significantly since the 1970s owing to greater awareness of its importance and the widespread availability of fluoride.' While that report points to sugar consumption as a problem, regular brushing, regular visits to a dentist and fluoridation of water supplies could prevent tooth decay. In Scotland, Childsmile, a programme of monitored tooth-brushing, preventative treatment and dietary advice in 'disadvantaged communities' has, according to the RCS, cost £1.8million to implement but saved £6million in dental treatment. If a particular child's teeth are so bad that the only recourse is to extract them, then that represents a failure of preventative healthcare, not the evils of sugar. But you would never draw such a conclusion from watching Jamie's Sugar Rush. No, it's all down to having 'too much sugary shit in our environment', according to Jamie.
Next up is dietician Lucy Jones. She points out that many foods we might consider healthy – bran flakes, low-fat yogurt, cereal bars and especially fruit juice – contain a lot of added sugar. She points to a stir-fry sauce that contains 10 teaspoons of sugar per portion. Even Jamie would admit that sugar has a crucial role in cooking, balancing other flavours like tartness and bitterness, but the levels in these foods, which we would 'never suspect' of containing so much sugar, seem shocking. Of course, there is an easy way to find out the sugar content, as Jones points out: read the label.
Then Jamie takes us to the Royal Free Hospital in London to talk about type-2 diabetes, which, figures suggest, affects 3.5million people in the UK and costs the NHS £9 billion per year. Here's our adult horror story: a foot amputation caused by diabetes, one of 7,000 performed annually. That compares to 300 amputations in total for military personnel serving in Iraq and Afghanistan. This leads to a Brass Eye moment where Jamie asks a hospital consultant about the future prospects for diabetes-induced amputations on the NHS. 'Are we green, amber or flashing red?' 'I think we're flashing red', she replies. Chris Morris would be proud.
Jamie sums up the story so far: 'Obesity is up, type-2 diabetes is up and too many kids are having all their teeth removed. Sugar is everywhere and sugary marketing seems inescapable.' Putting adverts for sugary food in family shows like Britain's Got Talent is 'probably inappropriate'. But this gloomy picture skirts over many issues. Obesity is up compared to 30 years ago, but obesity rates have been pretty much flat for a decade. The rising prevalence of type-2 diabetes has numerous causes, of which sugar is at best one small factor. Earlier diagnosis inflates the surge in numbers, but this is actually good news because people can do something about it. Better treatment of diabetes and the general picture of rising life expectancy means many more people are living long enough to develop type-2 diabetes – it's still overwhelmingly a disease of later middle age and old age – and living longer after they are diagnosed with it. The really serious costs from diabetes come when it is not diagnosed early enough, giving the excessive blood sugar that results from diabetes plenty of time to damage body tissue, leading to amputations and blindness. As with tooth extractions for kids, early treatment and preventative measures seem to be crucial.
A breath of fresh air in all this is an interview with Ian Wright, director general of the Food and Drink Federation, which represents food manufacturers. For Wright, excessive consumption of any food can be problematic. He disagrees with the notion that sugary food is aggressively marketed at children, and says the key to solving diet-related problems is consumer choice and personal (and parental) responsibility. Jamie dismisses all this. 'Self-regulation and personal responsibility isn't working 'cos kids are getting sicker. That's why I think it's time for the British government to step up and get tougher on the industry's ass.' Never mind that it is not at all clear that children are getting sicker. Never mind that more straightforward solutions – like preventative healthcare – are available. Never mind that regulation – and there has been plenty of it already – doesn't seem to work. Something Must Be Done.
The answer, according to Jamie, is a tax on sugary drinks. In Mexico, where a 10 per cent tax was imposed last year, early research suggests a cut in consumption of six per cent. Jamie claims a similar tax in the UK could raise a billion pounds a year, which could be spent on education, water fountains in schools and other measures. But the projected effect on health actually seems small, saving the NHS just £15million in treatment and preventing 200,000 from becoming obese. Note that those 200,000 people wouldn't become skinny. They would just not quite become fat enough to qualify as obese. That's a hell of lot of tax-raising, coming out of everyone's pockets regardless of their income, for a tiny effect on health problems. Nonetheless, Channel 4 is now pushing a petition for such a tax, which raises the question of whether a publicly owned broadcaster should be lobbying for tax rises. Aren't public broadcasters supposed to be politically neutral?
Jamie's Sugar Rush is absolutely in keeping with his previous campaigning shows. It offers up the worst examples of the problem, particularly when it comes to children, and promotes simplistic solutions. Jamie would no doubt admit that he's not the sharpest knife in the drawer, yet he is lauded as a saviour. We shouldn't fall for his sugary emotionalism.
To enquire about republishing spiked's content, a right to reply or to request a correction, please contact the managing editor, Viv Regan.