Aloha: Hollywood's latest flop
Cameron Crowe's latest is as bad as everyone says it is.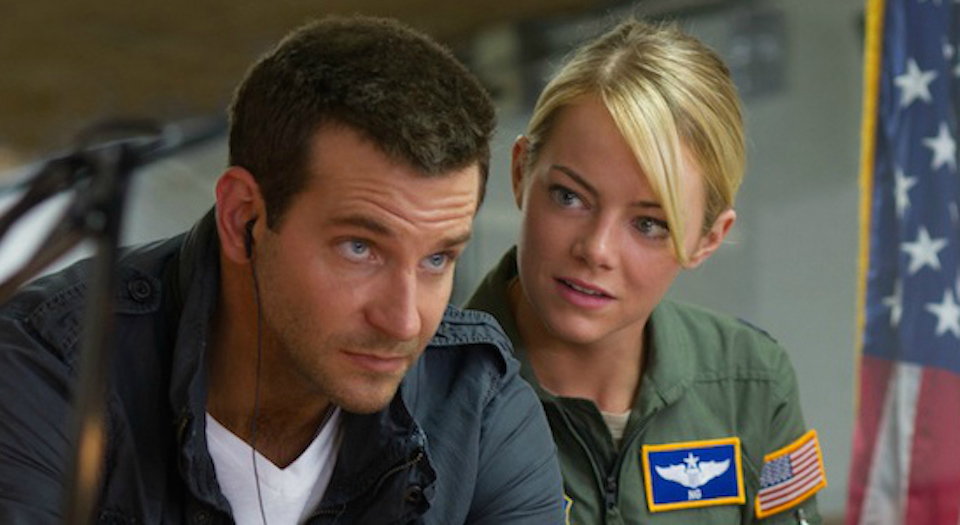 Aloha, the latest film by director Cameron Crowe, was originally released in the US in January. Reviewers were not kind. In particular, they noted the way it whitewashed Hawaii, with Crowe casting white American actress Emma Stone as Allison Ng, a character who is one quarter Chinese and one quarter Hawaiian in the script.
This criticism, alongside those leaked Sony emails, which suggested that executives had predicted the film flopping before its release, mean that Aloha has become an embarrassment. Even the actors have begun to disassociate themselves from it, with Stone going so far as to apologise: 'My eyes have been opened in many ways this year.'
Aloha has finally been released in the UK today. And despite starring some of the most interesting, bankable and award-winning actors in the business, no one is talking about it – the American reviews have stuck. But for those hardcore Crowe fans considering watching Aloha, let's talk about whether the film has any redeeming features.
The crux of the plot is this: Brian Gilcrest, a military contractor played by Bradley Cooper, returns to Hawaii on business. He works for Bill Murray's billionaire Carson Welch, who wants to launch a privately funded satellite into space, because, well, why not? Some tricky negotiations about land take place, but no one really cares about that. All the while, Cooper is torn between two women: his now-married ex-girlfriend played by Rachel McAdams, and the precocious army pilot assisting his negotiations, played by Stone. John Krasinski (of the American version of The Office) is pretty much wasted in a mute role with barely any screen time.
The plot is pretty rubbish. Instead of focusing on the potentially interesting emotional centre of the film, Crowe distracts us with a space-mission storyline that doesn't make a lot of sense. Securing Murray for a film is always a coup, but his character is little more than a comic distraction, ham-fistedly jamming conflict into an otherwise sober film about failing in love.
Bradley Cooper is well-versed in playing losers, and his role in Aloha is basically a re-treading of his character in Silver Linings Playbook – except he is a lot less likeable. Cooper's love interests in Aloha are either married with kids or 14 years his junior. And although Cooper has chemistry with both Stone and McAdams, it is difficult to care about who he ends up with. Despite being a sucker for a romantic premise, I almost hoped he'd finish the film a bigger loser than he started out.
Perhaps the nail in the coffin of this second-rate movie is Crowe's knack for flimsy female roles. Despite her character being a pilot, Stone is little more than a pawn in the exchanges between the men in her life. Sure, she has some cute one-liners, but she's basically a 'manic pixie dream girl' in an pilot's uniform.
Watch the trailer for Aloha:
To enquire about republishing spiked's content, a right to reply or to request a correction, please contact the managing editor, Viv Regan.