Time to reclaim the classroom
Joanna Williams introduces spiked's back-to-school special.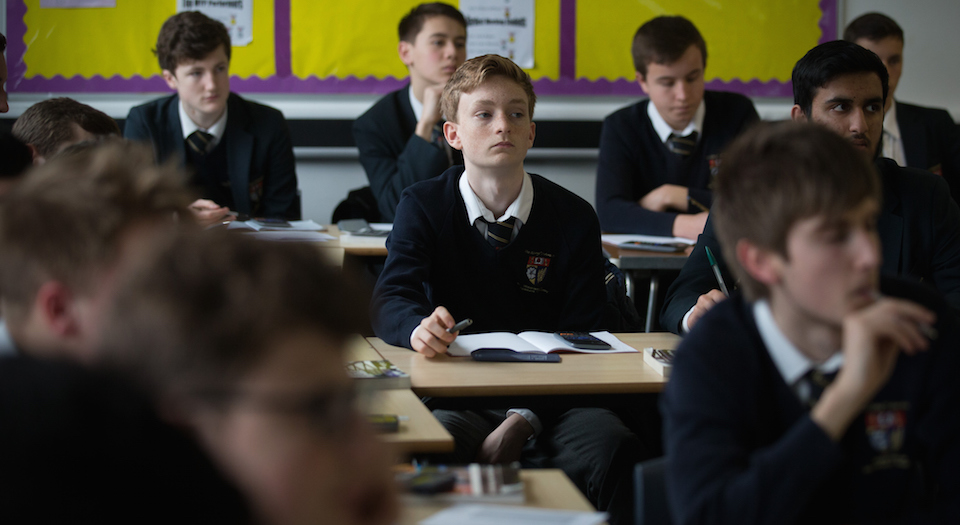 Forget celebrities in the jungle or random wannabes in the Big Brother house. In 2015 reality TV does schools. From the Channel 4 series Educating Essex, Educating Yorkshire and now Educating Cardiff (spoiler alert: Welsh kids are lovable rogues and their teachers really care about them), to variations on themes such as Chinese School and School Swap, there can hardly be a school in the land that doesn't have a camera crew lurking in the staffroom. It's easy to see why such programmes make for compelling viewing: there's drama by the bucketload as hormonal teens, hamming it up for the cameras, run rings around their stressed-out teachers.
But there's more to the popularity of these shows than contrived plotlines. Education has become a national obsession. It's not that we've become a country of autodidacts – far from it. Rather, there is a sense that school is, if not the happiest days of people's lives, then definitely the most important. Those few years spent in uniform, and, more specifically, the handful of letters printed on a certificate collected at the end of it all, are considered crucial to individual health, wealth and happiness. If that wasn't pressure enough, exam results are also held responsible for determining the fate of the nation. With education seen as so important, it is little surprise there is such widespread interest in what goes on in schools. We want to know whether the Chinese do it better than us, and if money really can buy the lifelong advantage that begins with exam success.
Television companies are responding to, rather than creating, this interest in education. At one point, what went on in school tended to stay in school. Teachers were left to do their jobs behind closed doors. This began to change in the 1960s, an era in which prime minister-elect Harold Wilson urged schools and colleges to prepare young people for work in the 'white heat of technology'; the Plowden Report noted that 'good primary education will help to equip children to live and work in a rapidly changing economy'; and the Robbins Report argued that universities should expand to capitalise on scientific advance. In the minds of government ministers, education and national economic advance became firmly wedded; what happened in schools was too important to leave to teachers alone.
In more recent decades, the popular perception of education changed. It went from being seen as crucial to the national economy to something which enables personal prosperity. Today, politicians of all persuasions share in a widely held conviction that education determines individual life chances in a way that goes beyond future earnings and social mobility, increasingly encompassing health, happiness and wellbeing. It can seem as if the solution to every social problem in the adult world lies in the education of children in schools. Not only are teachers expected to ensure their charges gain the exam successes deemed necessary for university, careers and social mobility – they are also expected to act as state-sanctioned surrogate parents, nurturing children through lessons in mindfulness, citizenship, sex and relationships, healthy eating and personal finance. The teaching of subject knowledge is relegated behind a plethora of instrumental objectives that teachers and schools are expected to meet first.
It was once acknowledged that education could not compensate for society. This view seems to have gone out of fashion today. But it is worth remembering that teachers are not social workers and schools are not responsible for solving social ills any more than they are for turning around our unproductive national economy. Too many discussions about education nowadays start from the assumption that schools can and should compensate for society. Reality TV shows, commentators and policymakers antagonise over the relationship between social class, qualifications and children's wellbeing. All too often, actually teaching children is considered, at best, secondary to ensuring they pass exams and schools pass Ofsted inspections.
Ironically, at the same time as teachers are held increasingly responsible for what happens in society and more people are taking an interest in schools, the scope for genuine debate about education has narrowed. The view that schooldays determine children's future life chances and teachers need to compensate for parental inadequacies is becoming evermore firmly entrenched.
Recently, an explosion of teacher bloggers has led to increased sharing of ideas, practice and experiences in the profession. Such discussions are empowering, as they allow teachers to regain responsibility for their profession and challenge some of the education psychobabble that has emerged from companies with a product to sell or university educationalists desperately looking to justify their existence. However, there is still relatively little public dissent from rapidly coalescing orthodoxies. A new danger is that a tendency to over-interpret and over-rely on a holy grail of semi-scientific evidence will further undermine the personal authority of teachers to decide for themselves what, when and how to teach, based on their unique knowledge of their subject and their pupils. Blindly adhering to evidence can further shut down debate.
This week, spiked features articles from teachers and writers who refuse to shy away from the big questions. They tackle head-on the complex issues surrounding what knowledge children should be taught at school, and what is preventing this from happening at the moment. Michael Young makes the case for all children, irrespective of their social circumstances, having access to powerful knowledge that will take them beyond their daily lives. Greg Ashman looks at why the educational establishment has been so quick to refute the authority of the teacher and the act of teaching. Martin Robinson argues children should be expected to acquire knowledge before they are asked to pass judgement. Carl Hendrick argues a love of knowledge is lost in the weight of bureaucratic accountability mechanisms which teachers are subjected to. And Kevin Rooney illustrates how exam success can come at the expense of teaching children a deeper understanding of subject knowledge.
Joanna Williams is education editor at spiked. She is also a senior lecturer in higher education at the University of Kent and the author of Consuming Higher Education: Why Learning Can't Be Bought. (Buy this book from Amazon(UK).)
Picture by: Getty Images.
To enquire about republishing spiked's content, a right to reply or to request a correction, please contact the managing editor, Viv Regan.