How censorship divides us
Political correctness has made us more wary of one another.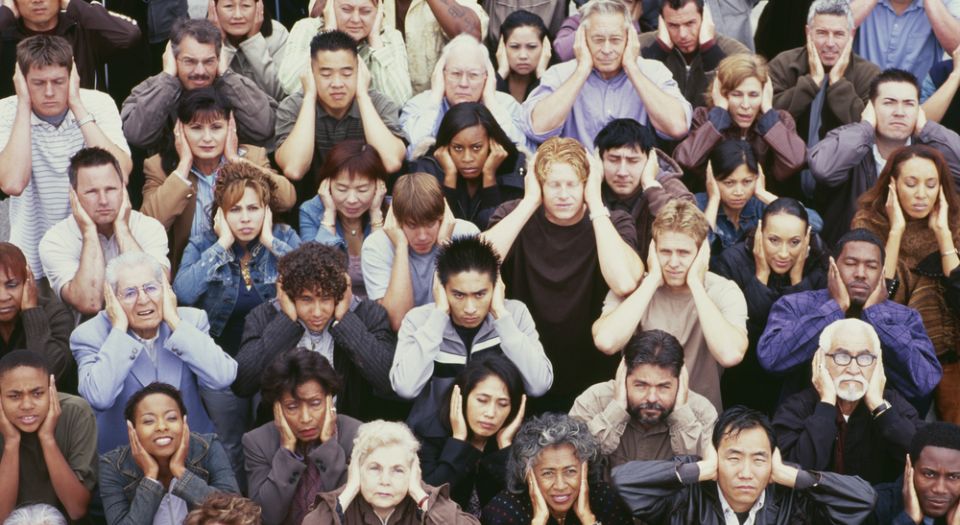 Where I come from, insult is the ultimate sign of affection. The harsher the epithet, the greater the love. I came of age in the places the academic PC-crowd hates the most: sports locker rooms and fraternity houses, where misogyny, racism and homophobia are said to be rampant.
But the people I knew that said the most 'insensitive' things also acted in the most 'inclusive' manner. A childhood friend comes to mind that fits the mould of every elitist stereotype about racists. He was working-class, rural and desperately white; he liked to mock President Obama, and would even casually hint at dropping (or actually drop) the n-word around some of our black pals.
He also took one of his best friends (who is black) into his home when he had family trouble and needed a place to stay. He has more black and brown friends than any white critical race theorist I've ever encountered in college. He's the most colourblind person I know. Although, according to some colleges, that probably does make him a racist.
Sometimes banter really is just banter, and equality can mean everyone being equally willing to offend one another, and laughing it off over a beer. I am thoroughly convinced that it can be patronising and thus, in its own way, bigoted to tiptoe around sensitive issues such as race – for it to be okay to make fun of one group and not another.
I understand the impulse of political correctness. After all, it was infantilising and wrong to call grown women 'girls', and grown black men 'boys', as happened in the past. But I am also thoroughly convinced that eliminating the term 'anchor baby' will not help end xenophobia any more than eliminating the phrase 'you guys' (the Midwestern version of 'y'all') will help end sexism. Some think culture and language brainwash us all into bigotry. But we are not clay to be moulded; we are moral agents who make conscious choices about how we treat other people.
This is a precarious time for those of us who oppose political correctness and censorship on ideological grounds – who believe it erodes universalism, shuts down debate and focuses on symbolism over substance. People at both ends of the political spectrum are starting to rebel against campus speech codes and the culture police. However, there is a certain contingent of Donald Trump supporters who say they're fighting stifling political correctness, but practice a politics of identity similar to that of the PC academic left.
Fringe (or frivolous) elements often co-opt principled movements. Hell, in the name of anti-racism, a group of writers refused to honour the slain Charlie Hebdo cartoonists at the recent PEN gala in New York. This is despite the fact that, when the massacre occurred, the Charlie Hebdo staff were actually planning an anti-racism conference. Just as anti-racists should oppose people who use the banner of anti-racism to shut down speech they dislike, libertarians must not allow idiots who just want to say offensive things without criticism to co-opt the movement for unfettered expression.
To do this, we must make an unabashed case for the principle of free speech. Not because we want to defend people who say hateful things, but because we understand – as many so-called progressives do not – that once the weapon of censorship is granted, the person holding the whip won't always be so benevolent; that rather than coming at the expense of marginalised groups, free speech is a tool for their liberation; and that rather than preserve power structures, free speech helps bring them down.
What I really want is a civil society where we are so 'inclusive' that everyone of every race, gender, sexual orientation or creed feels free to say (almost) anything, and we can all grab a drink and have a laugh at the end of the day. We will be a freer, fairer and funnier society for it.
Alex Kasnetz is a law student at Duke University.
To enquire about republishing spiked's content, a right to reply or to request a correction, please contact the managing editor, Viv Regan.