Pennsylvania is making Minority Report a reality
Using stats to predict individuals' future criminality is a frightening prospect.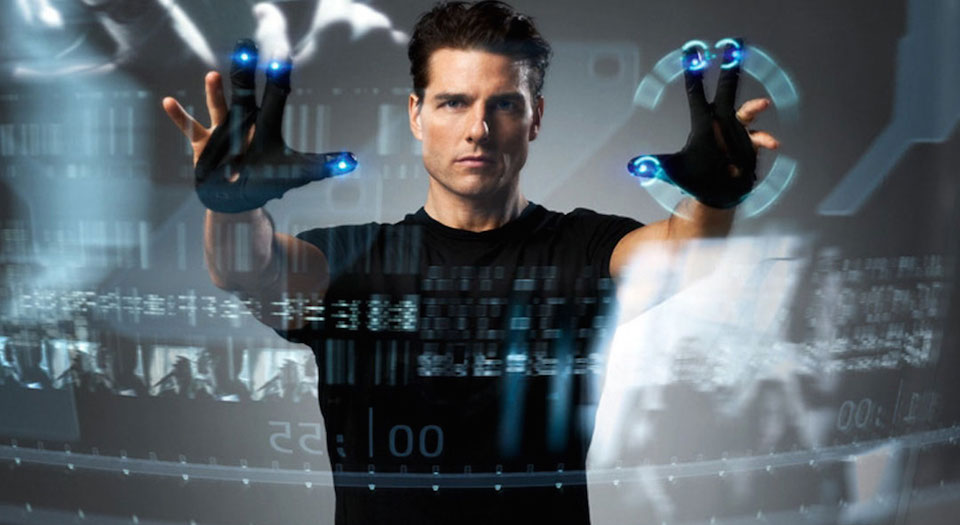 The US has one of the highest incarceration rates of any country in the world. Almost everyone agrees that something needs to be done about it. Over the past few years, many states, faced with overburdened prison systems and spiralling costs, have started to introduce policies designed to reduce incarceration rates, recidivism and the inevitable burden on the taxpayer (1).
Pennsylvania is no different. Its jails are over capacity, and costing a budget-busting $2 billion a year; and one-in-three inmates are back in prison or arrested within a year of getting out. These facts are concerning. But the solution proposed by Pennsylvania State officials is downright scary.
The proposed solution is to change the way in which criminal sentencing takes place. Pennsylvania judges will determine the length of a sentence based on the likelihood of a defendant committing another crime in the future, rather than relying on the facts of a case, or even a defendant's criminal record.
No, Pennsylvania state officials have not discovered a trio of out-of-work Precogs. But the proposal is just as troubling as anything to be found in Philip K Dick's The Minority Report.
Rather than relying on the power of psychic premonition, the Pennsylvania proposal relies on statistics and data sets. So, a defendant will be assessed according to a set of preconceived risk-assessment criteria, and given a score. That score will be used to tell judges how likely it is a defendant will reoffend in the future. The higher the score, the higher the risk.
Points will be awarded according to various criteria. One would have expected that points would be given for previous convictions, but according to the Pennsylvania plan, points will also be awarded for arrests, even if these arrests did not result in a conviction. Depending on the gravity of the original offence, points can also be added for the following: being male; being young; living in an urban area; previous drug offences; and, in some cases, prior juvenile adjudications.
Advocates of the proposal argue that it will help reduce and negate the underlying biases that exist in the criminal-justice system. However, the opposite could well happen, because through the methodology behind the scoring system, biases become formalised, for example, against young males living in cities. More worrying still is the profound dehumanisation of individuals at the heart of the proposal. It identifies an individual's future action with the 'average' actions of a large group. Then there's the underlying assumption that an individual's actions are determined by factors outside of his control – which is not surprising given the general political and cultural embrace of biological and cultural determinism. Still, reducing individuals to statistical norms and broad data analyses is degrading.
Admittedly, under the Pennsylvania proposal, judges will still be free to use their discretion if they feel the facts of a case supersede the new sentencing guidelines. Yet the more judges, parole boards and probation officers use risk-assessment tools to understand their peers, the less important human understanding becomes. This minimises the role compassion or empathy, anger or disgust, can play when passing judgements.
If we do accept that statistics can explain adults' motivations and future actions, in what other situations should we expect them to be used? This is not match.com, where the cost of a faulty algorithm is an awkward dinner date. The consequences for those being number-crunched here are profound and life-altering. And what does the future hold for this type of sentencing? What if the statistics suggest that an individual is too dangerous ever to be released? What should the system do with a violent criminal whose score suggests almost certain recidivism? Could there ever be a situation in which a sentencing algorithm would recommend the death sentence? And what of the judge who ignores the sentencing guidelines only for a convict to commit a violent crime on his release?
Huge prison populations, high recidivism rates and rising costs are problems that demand urgent attention. But reducing all this to a complex numbers game gets the problem back to front. A humanistic approach where people at all stages of the criminal-justice process are viewed as individuals, responsible for their own actions and judged on their actions alone, is a necessary foundation for a healthy and functioning society.
Neil Ross is US programme director at spiked.
(1) For further information on the Pennsylvania plan see the 538/Marshall Project report here.
To enquire about republishing spiked's content, a right to reply or to request a correction, please contact the managing editor, Viv Regan.