We comedians must stand up for free speech
An Edinburgh Fringe veteran says comics have got complacent.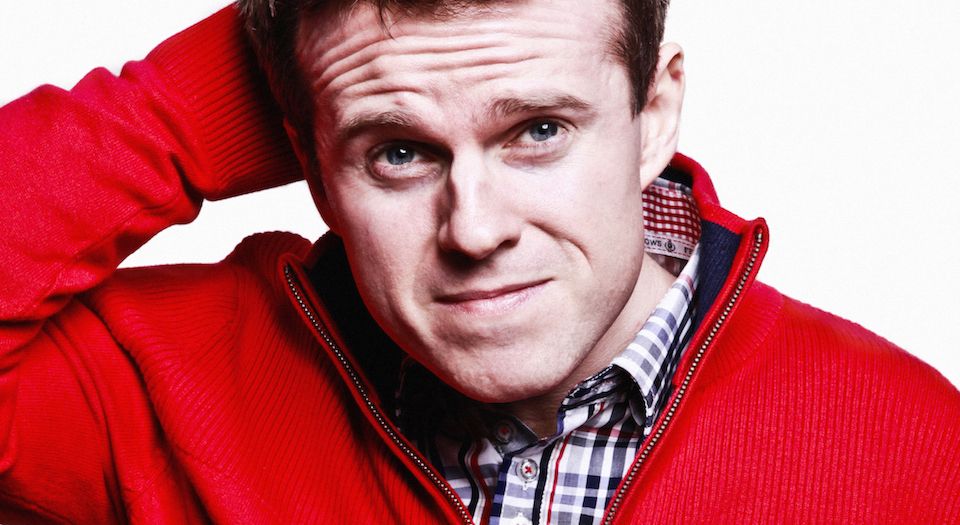 Comedians are a protected breed. Like Lear's fool, we can say what we like. I've often wondered why this is, given that bad jokes have been known to result in criminal investigations. In January, Ross Loraine was arrested by police and cautioned for an offensive joke he had tweeted concerning a tragic lorry accident in Glasgow. In 2012, Matthew Woods was imprisoned for three months for making jokes on Facebook about Madeleine McCann. In 2013 in Texas, Justin Carter spent five months in prison for commenting sarcastically about his intention to murder children.
Idiots, the lot of them. But they were teenagers, and all teenagers are idiots. The state should take care; if it really intends to criminalise idiocy, we might well end up losing half the cabinet.
So why is it that comedians are afforded protection that others are denied? There is a perception that stand-up in the UK is continually being censored, but it's simply not the case. I'd love to get investigated by the police for my current Edinburgh Fringe show. You can't buy that kind of publicity. Bring it on, pigs.
All genuinely liberal-minded people, including virtually all comedians, are anti-censorship. Yet when the state has its little totalitarian moments, you rarely hear much in the way of protest. Recently, a petition calling for Katie Hopkins to be arrested for unpleasant jokes she made about ebola garnered more than 20,000 signatures. Last week, she was questioned by police over her infamous Sun column that compared migrants to 'cockroaches'.
Hopkins clearly thinks she's funny. It's one of her many delusions. But I was always under the impression that freedom of speech isn't something we can redefine according to the sensibilities of the consensus at any given time. Bad ideas are only ever defeated through debate, discussion and, sometimes, ridicule. Those who signed that petition, or contacted the police, surrendered the victory to Hopkins. So well done for that.
Perhaps John Stuart Mill's ideas are more dangerous than I thought. His treatise On Liberty (1859) contains such radical statements as: 'If all mankind minus one, were of one opinion, and only one person were of the contrary opinion, mankind would be no more justified in silencing that one person, than he, if he had the power, would be justified in silencing mankind.' But he was probably drunk when he wrote that bit.
Comedians shouldn't be complacent on this issue. If we're not defending those whose views we despise the most, we're creating the conditions that might restrict us in the future. We have our platform now, but there are those who would love to take it away. In 2006, Tony Blair's government tried to oppose amendments passed by the House of Lords that limited the scope of the Racial and Religious Hatred Bill. Had the government not been defeated, any complaint against a comedy show that mocked religious belief would have been a matter for police investigation. And the police are frankly busy enough these days, what with all those long-dead politicians they need to bring to justice.
The media seems to be perennially concerned with the question of whether or not comedians should have unfettered free speech. It's a bizarre obsession. Barely a month goes by without some article appearing about a comedian who has gone 'too far'. This month it was Frankie Boyle's performance in Belfast that provoked outrage. 'I understand the importance of freedom of speech', said SDLP councillor Tim Attwood, before making some remarks showing that he didn't understand the importance of freedom of speech at all. According to Attwood, Boyle's jokes are 'a step too far'.
If Boyle's performance would have had Mary Whitehouse turning in her grave, Attwood's comments would have had her lying contentedly still – which is far more appropriate for a corpse. And she'd be right to feel content, if not a little smug. Whitehouse's view, that certain portions of society are susceptible to the pernicious influence of popular entertainment, appears to have prevailed. I wasn't ever convinced that screen violence in the Eighties, the so-called 'video nasties', ever led to copycat violent acts. Nor am I convinced that bad-taste jokes cultivate anti-social behaviour. Wasn't this notion debunked a long time ago?
It is worth pointing out the obvious: comedians aren't necessarily endorsing the values they express on stage. I'm reminded of the outcry in the media following the release of Lars von Trier's 2009 film Antichrist. The central theme of the film is misogyny, and yet the film itself was widely dismissed as misogynistic. As a critical response, this is about as sophisticated as suggesting that 12 Years a Slave encourages slavery, or that X-Men promotes prejudice against mutants.
To be offended is a part of life. I find plenty of ideas offensive. Being told by a work colleague many years ago that I would burn in hell for being gay wasn't a particularly enjoyable experience. Mostly because, up to that point, I was sure that he was flirting with me. But I was free to contest his view, and explain patiently that his repressed sexual urges were no concern of mine (unless he wanted them to be, which might have been fun). This was almost certainly far more effective than screaming 'I'm so offended' and chucking crème de menthe in his face.
So when Jan Moir writes an article decrying offensive comedians for the Daily Mail, it's worth remembering that her sense of indignation does not make her an authority on the subject. The only value in such articles is that they offer conclusive proof that moral outrage and bad writing tend to go hand in hand. I suppose it's easier to complain about a joke if you don't have to concern yourself with context or nuance or any of that rubbish.
Let's have the debate if only to put an end to it. Comedians have always been able to say what they like, and will continue to do so. Sacred cows are there to be milked, if for no other reason than to remind us that one man's deity is another's source of calcium.
Andrew Doyle is a writer and comedian. His new show, Minimalism!, is running every night in August at The Stand Comedy Club in Edinburgh. Tickets are available here.
Andrew will also be speaking at spiked's one-off debate 'That's not funny! Are offence-seekers killing comedy?' at the Edinburgh Fringe on Monday 17 August at 4pm. Reserve your free tickets here.
To enquire about republishing spiked's content, a right to reply or to request a correction, please contact the managing editor, Viv Regan.