Feminism: the latest celebrity must-have
We don't need celebrity feminists to raise our awareness.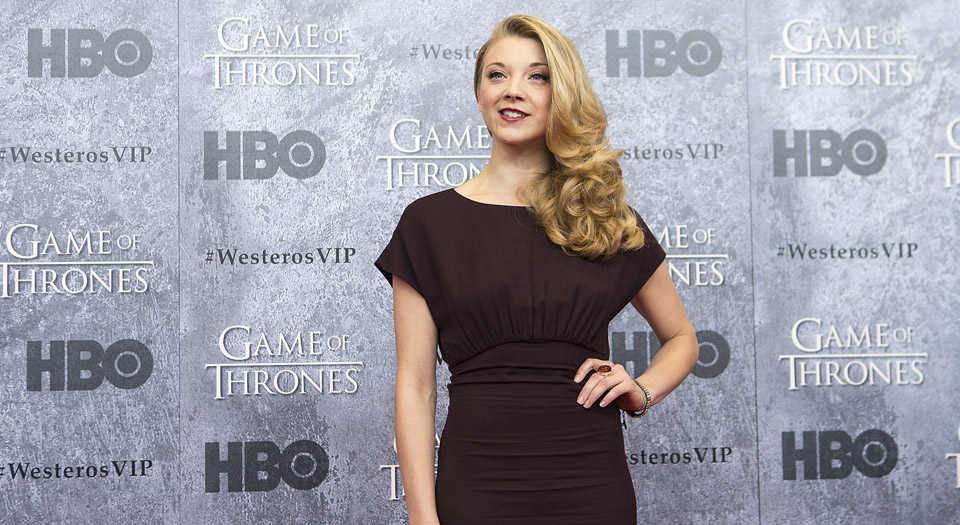 During a promotional interview for her new role as Lady Seymour Worsley in BBC drama The Scandalous Lady W, actress and feminist Natalie Dormer didn't only celebrate feminism – she also urged young women to 'stop slagging off feminism on Twitter' and spend time reading feminist literature instead.
It seems female celebs feel under enormous pressure to proclaim their feminist credentials. In 2012, Katy Perry told Billboard, 'I am not a feminist, but I do believe in the strength of women'. However, after a two-year-long backlash, Perry gave in to her critics with an enthusiastic conversion to the cult of feminism: 'A feminist? Um, yeah, actually.' Pop icons Beyoncé and Taylor Swift have also been criticised for skirting around the loaded title. But instead of sticking to their non-feminist guns, Taylor did a u-turn and argued that 'misogyny is ingrained in people from the time they are born', and Beyoncé decided to light up her stage performance with the F-word in capital letters.
Feminism is the new moral orthodoxy: reject it and you are a woman-hater; criticise it and you're confused or ignorant. Despite its supposed focus on women's equality, feminists guard their cliquey politics with such force that it sometimes feels like you're back in school and wearing the wrong shade of pink. When writer and student Lauren Southern posted a picture on social media stating that she was not a feminist, she received an onslaught of hate mail, including messages from women who claimed that her picture had made them so upset they were physically sick.
Dormer says her new role as the promiscuous Lady Seymour will be a challenge for us ignorant viewers: 'I think this will be the biggest hurdle for a modern audience to get over – that women in the eighteenth century were their husbands' property.' Hang on a minute. Anyone who has been in school long enough for a half a history lesson will know that women have it a lot better today than they did a few hundred years ago. Furthermore, in a society obsessed with raising awareness of inequality, it is hard to believe that women don't know their own history of inequality.
I enjoy a good period drama, and I might well watch The Scandalous Lady W, but not because it will educate me on the trials of womanhood or make me appreciate the fact that I'm not forced into corsets. I grew up reading Thomas Hardy's The Mayor of Casterbridge, in which the main character sells his wife and daughter for five guineas. I studied the Suffragettes at secondary school. I also studied more feminist criticism than I care to remember during my time at university. In fact, curricula and courses are making a concerted effort to foreground women's history and female figures to make our kids as PC as possible. The idea that women, as Dormer says, simply don't get feminism because they haven't read bell hooks is extremely insulting.
Women who decide to bin the feminist badge are actually making a progressive point. Contemporary feminism is defined by a cult of victimhood, one which demands that women cry on social media about their faux daily oppression at the hands of the opposite sex and beg for the intervention of a protective state. A woman rejecting feminism in all its drippy glory should be celebrated. Young women have it good, and no woman in the UK is born into inequality on the basis of her gender. Problems more significant than catcalling arise later in life, but abortion, motherhood and household chores aren't as easy to hashtag as nipple piercings and tampons.
Dormer revealed her desire to celebrate the lamentations of the past when she said, 'I mean, only 230 years ago in this country, a woman was the property of her husband'. A lot of dodgy stuff went on 230 years ago – and 230 years is actually quite a long time. Humanity has developed and progressed a phenomenal amount in the space of a decade, let alone two centuries.
But feminists want to live in the past. Instead of fighting for more freedom, they argue for less. In the past two years, feminist campaigns have inspired the banning of songs, comedians, club nights and newspapers, called for state intervention in advertising and for sterilised speech to eliminate words and phrases that supposedly constitute everyday sexism. Current feminism is the antithesis of freedom; it demands that women reject public life and live in a protective fantasy world. I won't be shut down by anyone, and I certainly don't need to read The Vagina Monologues to know that I'm not a feminist.
Ella Whelan is staff writer at spiked.
Picture by: Suzi-Pratt.com
To enquire about republishing spiked's content, a right to reply or to request a correction, please contact the managing editor, Viv Regan.