Pupils behaving badly
Authority in the classroom isn't just about crowd control, it is essential to transmitting knowledge.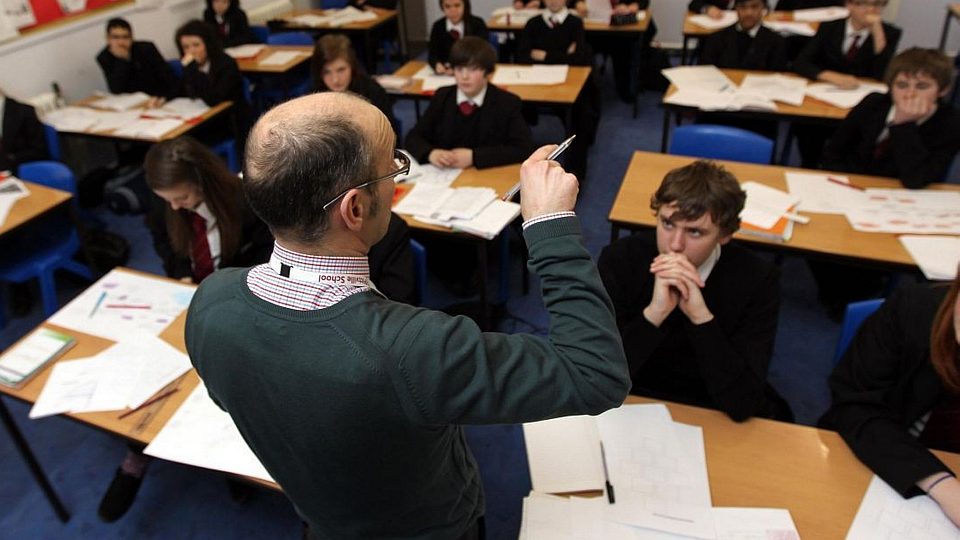 For a new teacher looking forward to starting a new post, there is one thought above all that brings fear and trepidation into his or her heart: will the kids behave? Indeed, how do teachers command the attention of 30 young people and hold sway over a classroom? To most adults, this prospect is their idea of hell. But, if teachers can master their nerves, teaching is their chance to make a real difference to the lives of their pupils.
I don't mean this in the sense of addressing society's ills or challenging the injustices that the young face in the world. I mean teachers can make a real difference by imparting knowledge of the world to their pupils and helping them make sense of it. This is the way teachers change lives: by opening up whole new realms of understanding that their pupils would not otherwise experience. And herein lies the challenge for teachers: they have to believe that what they are teaching is the most important thing in the world for their pupils to learn. This is the source of their authority in the classroom. It is what gives them the right to stand in front of pupils and demand their attention.
Developing this sense of authority is not a straightforward task. And it's no good looking for affirmation outside of the classroom, because we live in a society that constantly undermines the authority of adults in general. Wherever you look, we are all being told we are doing it wrong. Whether it's Tristram Hunt, Labour's education spokesman, criticising parents for not 'getting down on all fours' and speaking to their children as toddlers, or the obsession with looking for answers in the Chinese education system, adults are encouraged to think that we don't really know how best to raise and educate children.
It is for this reason that the problem of school discipline has become so intractable. According to UK government figures released in July, 240 primary-school pupils were permanently excluded for assaulting adults in the 2013/14 school year. On the one hand, it seems outrageous that teachers can't seem to deal with pupils below the age of 11. On the other hand, some pupils now become lost to us from a very young age.
When the schools minister, Nick Gibb, tried to relax the guidance dictating the circumstances under which headteachers can permanently exclude a child from school – changing the standard from 'would seriously harm the education or welfare of others' to 'would be detrimental to the education or welfare of others' – he was attacked by children's charities and advocacy groups. According to them, he was marginalising pupils with special educational needs (SEN) and pupils from ethnic-minority backgrounds, both of whom are over-represented in the exclusion figures. But this was not the issue here; Gibb was trying, somewhat clumsily, to help headteachers exert more control over the behaviour of pupils in general. The new guidance was quickly rescinded, but the question remains: why do we have to exclude pupils in the first place? Why can't we get pupils to behave without resorting to such extreme measures?
It is too easy to blame allegedly feckless parents, who defend their children's actions by claiming teachers are singling them out. Parents can, with some justification, complain about the arbitrary nature of a school's disciplinary methods when they seem to serve no purpose other than to exert control over pupils. What we are missing here is that teachers and parents should work together in order to get the best out of each and every child.
In one sense, this means that, as a new teacher, the people you really want to impress are the pupil's parents; win over the parents and the child will follow. That is why new teachers should take parents' evenings very seriously. That brief chat with a child's family cements the common purpose you share in helping the child succeed. However, in the broader sense, this means all adults sharing a common belief in the need to encourage young people to work hard not only for their own sake, but also so that they can one day inherit and shape the world we all share. That responsibility rests on all of our shoulders.
To enquire about republishing spiked's content, a right to reply or to request a correction, please contact the managing editor, Viv Regan.