French Froome-haters aren't that different to us
Cycling fans in France and football fans in Britain are united by Skyphobia.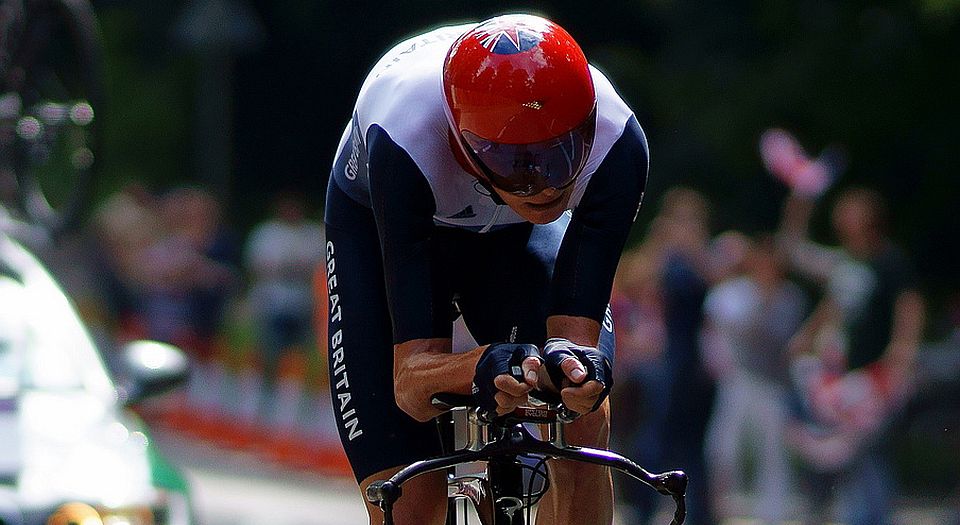 What were you thinking when you saw Chris Froome on the podium in the Champs-Élysées, with the Arc de Triomphe in the background, as 'God Save the Queen' was played? It's a question for British readers. Did you scream 'Hop off, you frogs! We've won your cycle race again'? It was tempting. The abuse and resentment directed at Froome and Team Sky from a section of the media and a few idiotic spectators certainly suggests that the French don't like arriviste Brits coming over to their manor and winning 'their' cycle race. But scratch the surface of the 'anti' sentiment and you'll find that the French cycling fans have much more in common with British sports fans than either side cares to admit.
Let's get a few things straight. First of all, there isn't a shred of evidence that Froome or Team Sky are doping. Froome's victory was down to a combination of meticulous preparation and logistics – it was Sir Dave Brailsford's 'marginal gains' strategy applied with forensic rigour to every minute aspect of training and performance. Secondly, it was down to Froome's own mental toughness, dedication and battling qualities. This is a cyclist who could, quite plausibly, have won the Tour in 2012 if he hadn't followed team orders – to ensure that Bradley Wiggins retained the yellow jersey. Froome's second victory in the toughest, most gruelling cycle race in the world is a testimony to the happy marriage of marginal gains and old-school sporting heroism. It is the British sporting achievement of the year so far.
There is certainly a strong whiff of French bitterness about the whispering campaign aimed at Froome. It is fuelled, as I see it, by two factors. Firstly, the recent history of French failure. The last French cyclist to win the race was Bernard Hinault in 1985. To put it in football parlance, that's Thirty Years of Hurt. Secondly, there's the Lance Armstrong factor. The doping revelations which have rocked cycling in recent years have fostered a climate of cynicism. If anyone dominates the Tour, in the way Team Sky have done in recent years, they will invariably face accusations of doping. Froome had urine thrown in his face by a spectator who screamed 'doper' at him on the fourteenth stage. Were the same groundless accusations of cheating levelled at Vincenzo Nibali, the Italian who won the 2014 Tour, or his Astana team which has been plagued by doping scandals? No. Go figure.
So yes, there is an element of anti-British sentiment at play. However, Team Sky principal Sir Dave Brailsford acknowledged that, while some people are 'bitter' at the lack of French success, 'the majority of the French public have been absolutely fantastic'. But this isn't all about Froome or about his nationality. Froome is the most obvious target, as lead rider at Team Sky. But it's the team more broadly, rather than the individual cyclist which is attracting the opprobrium. It's what the French press have dubbed 'le malaise Sky'.
Traditional French cycling fans aren't just angry that a Brit has won 'their' race. Their bitterness is rooted in a deeper sense that they have 'lost' their race. It's a feeling of alienation, a belief that their beloved Tour has been taken over and ruined by big business. It's a feeling that Team Sky has achieved its success – winning three of the last four Tours – either through financial clout or by doping. This romantic notion of a prelapsarian Golden Age of cycling was expressed by French journalist Pierre Ballester. 'In the French imagination, the Tour is full of dreams that date back to past exploits. Sky, it is a machine with a budget well above 20million euros', he complained. 'They are here to win the Tour, to run a business. The French vision of the Tour, poetic, full of heritage, is outdated. Sky has no consideration for this history, for the legacy of the Tour.'
The lament that Team Sky isn't playing fair is complete bunkum. As Brailsford points out, his team isn't the wealthiest in the Tour: 'We're not the biggest team, we're the third or fourth largest funded team, we spend more on coaches and backroom staff and less on rider salaries.' Brailsford's decision to publish Froome's performance data hasn't silenced the haters. Their vitriol was never based on reason; it was based on a romantic attachment to the past.
What's striking about this lament is not its French chauvinism but just how much it chimes with anti-Sky sentiment among British sports fans. In Britain, the anti-Sky sentiment isn't expressed by cycling aficionados but by supporters of 'our' traditional sports – particularly football. Team Sky is hated in the same way Manchester United were hated for their domination of domestic football. The club was seen as a corporate behemoth, enriched by the Murdoch shilling, which was more interested in selling replica shirts to fans in Asia. Sky TV was loathed by old-school fans – encapsulated by the slogan 'Against Modern Football' – for the supposedly corrosive impact that TV money has the 'people's game': the distortion of competition; the gentrification and pricing out of traditional fans; the foreign takeover of English clubs; and the alienation of fans from players.
I'm not against modern football as such. Money in itself isn't a bad thing. It has raised professional and technical standards in the English game. But the distribution of TV revenue has also created a gulf between elite clubs and the rest. It has cultivated resentment among fans who feel ripped off and priced out. The French spectators who hurled urine at Froome could just as easily have been Manchester United fans forming a breakaway club or Crystal Palace fans chasing a Sky reporter on transfer deadline day with the banner: 'Sky Sports – killing our game since 1992.' So, before we sneer at the French for abusing 'our cyclists', let's not forget the same irrational Skyphobia in our own backyard.
Duleep Allirajah is spiked's sports columnist. Follow him on Twitter: @DuleepOffside
To enquire about republishing spiked's content, a right to reply or to request a correction, please contact the managing editor, Viv Regan.