Truth, illusion and free speech online
Toronto's Twitter trial reminds us that little on the internet is as it seems.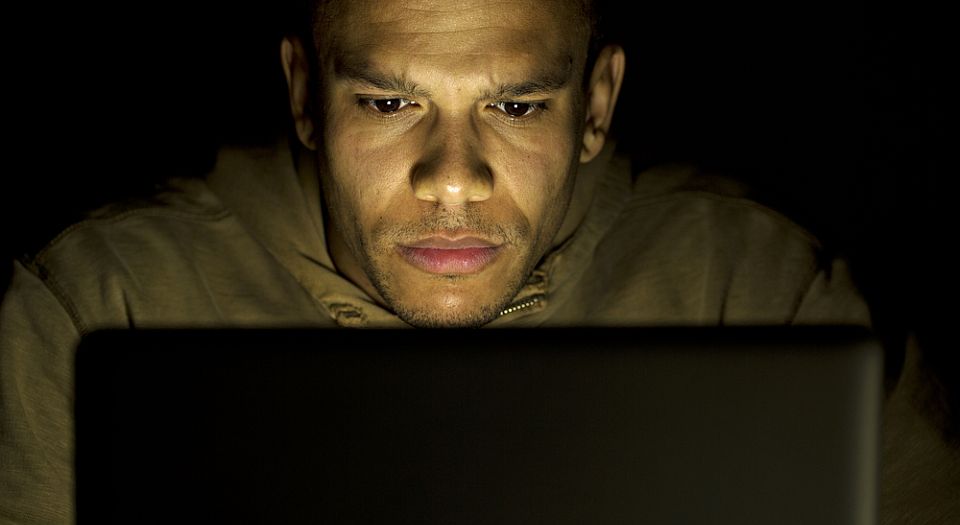 Apparently Tauriq Moosa, over at Daily Beast, supports censorship. His take on the Twitter trial unfolding in Toronto is tilted in favour of the plaintiffs, three young women who are attempting to get a 53-year-old man convicted of criminal harassment for criticising them online. Moosa says of the accused, Greg Elliott: 'Regardless of being blocked, his comments at and about the [plaintiffs] continued, escalating to the point of concern when he commented on locations they apparently visited.' Unless Elliott has the GPS capability to track smartphones, we can only conclude the women posted their locations first. Surely someone who writes about technology should know this?
Truth on the internet is a slippery creature – and I should know. About five years ago, I started following issues relating to healthcare. I downloaded an app that sent me links based on specific keywords. Since I included the terms 'euthanasia' and 'assisted suicide', many of the articles I received dealt with those controversies. I often read the comment threads, and that's where I noticed something strange.
One narrative kept appearing: a writer, often a nurse, would describe an agonising death she'd witnessed, usually the death of an elderly patient. It was always made worse and more agonising by a middle-aged daughter, one who insisted that doctors take heroic measures to save the patient, often a father in his 90s. These narratives were descriptive – broken ribs from CPR were standard – and the voice adopted by the nurse/narrator was one of disbelief at the cruelty she witnessed.
The daughter was always damned with faint praise – yes, she loved her dad, but it was time to let go – while the nurse described the anguish of dealing with the family. The narrative would often end with the exhortation for readers to arrange an advance directive. The implication was that, by doing so, this difficulty could be avoided and the middle-aged daughters, who were overprotective, could be contained. The mention of an advance directive in the narrative signalled a shift towards neutral ground, away from assisted suicide and toward documents like those supporting a DNR (do-not-resuscitate order). It was on that sensible note that the comments ended.
There were some variations. Sometimes the writer was a male, usually a young doctor, and he would relate the narrative in a way that suggested he'd been traumatised by the unnecessary suffering. Sometimes the middle-aged daughter would be replaced by a middle-aged son. The details that stayed the same were an excruciating death and the unfairness of how it had been handled.
Since I am trained in textual analysis, the repetition of this narrative caught my attention. (The consistent age of the elderly patient is what tipped me off.) These comments were always very well written, with no typos, spelling or grammar errors. The narrators were always compassionate souls who conveyed the pain of witnessing a difficult death. As far as literary creatures go, they were powerful.
So when I mentioned this to a friend who had worked in PR, she started laughing. Of course, she said, people were being paid to write and post these comments. The writers were professionals who were usually paid on a piecemeal basis, although there were jobs, likely in India, where writers in cubicles were churning out these texts and posting them via the many social-media accounts they managed.
My heart sank when I heard this, and that's because the cynicism required to accept it was troubling: I do not like thinking I'm being fooled that much of the time. But the news augured with what I saw, and I realised that many comment threads were probably being manipulated in this way.
So when a writer like Moosa, who also identifies as an ethicist, advocates for heavily moderated comments, saying 'digital life is real life', I feel like sighing. Digital life is an aspect of real life, and, unfortunately, it is frequently not real. (An episode of Catfish would prove this point, albeit wretchedly.)
Moosa doesn't realise it, but his assertion in the piece that we fetishise free speech to a harmful extent is an idea based on another idea: that much of what we see on the internet is real. The fact is that much of what we see online is designed to sell us something, and yes, even sites promoting political movements, like those opposing racism, oil pipelines and patriarchy, do it. Although there are altruistic sites with provenances that are trustworthy, for most, more followers means more money.
How does this impact on free speech? I hate to disappoint, but the answer is practical, not ethical. Evolving technology means that more sites now require a social-media log-in for access to comment threads, a step that is probably creating more civility, but still provides an out. Social-media accounts can still be faked, meaning anonymity is still possible, although it involves more work.
Another solution is for big media outlets – like those that have thousands of readers – to provide two forums for commenting: one that requires identification and another that doesn't. I suspect the former would result in fewer participants, but better online manners and deeper, more thoughtful comments. The latter would still retain elements of the Wild West web, but provide a haven for those who wouldn't speak otherwise. And who knows? Geeks, with their redoubtable ingenuity, may come up with a system we haven't yet dreamed of.
Practical support can also be drawn from those sensible sorts in our lives: family, friends, teachers. These are people who can remind us, when we get carried away, that not everything on the internet is real and we need to be discerning.
The free-speech argument is a well-worn path, but an even richer network of pathways, provided by the internet, has raised the stakes. Moosa says he wrote about the Toronto case because he wanted to 'remove it from the conversation about free speech; to focus on it being an issue of moral priorities'.
The problem with a focus on moral priorities is simple: everyone has their own ideas about morality, and not all agendas are morally honest. Those ersatz nurses and their drawn-out deaths? Some may be lobbying in support of euthanasia, but my money is on the insurance industry, an industry eager to dispatch expensive patients.
As a technology writer, Moosa has a surprisingly limited perspective: the level of freedom that exists on the internet right now allows individuals to create sites they can tailor to their liking. They can moderate comments, kick rabble-rousers out or invite them in. But, clearly, that's not the political point: the Toronto Twitter trial is really about controlling others, about tipping the balance of transgressions and consequences in favour of one group – one that happens to be exquisitely sensitive.
This raises the question: with the wealth of possibilities out there, why can't these gentle souls play elsewhere?
Irene Ogrizek is a writer and academic based in Montreal.
To enquire about republishing spiked's content, a right to reply or to request a correction, please contact the managing editor, Viv Regan.