Reddit Revolt: battling the moderators
Asking moderators to protect free speech online is like asking wolves to guard sheep.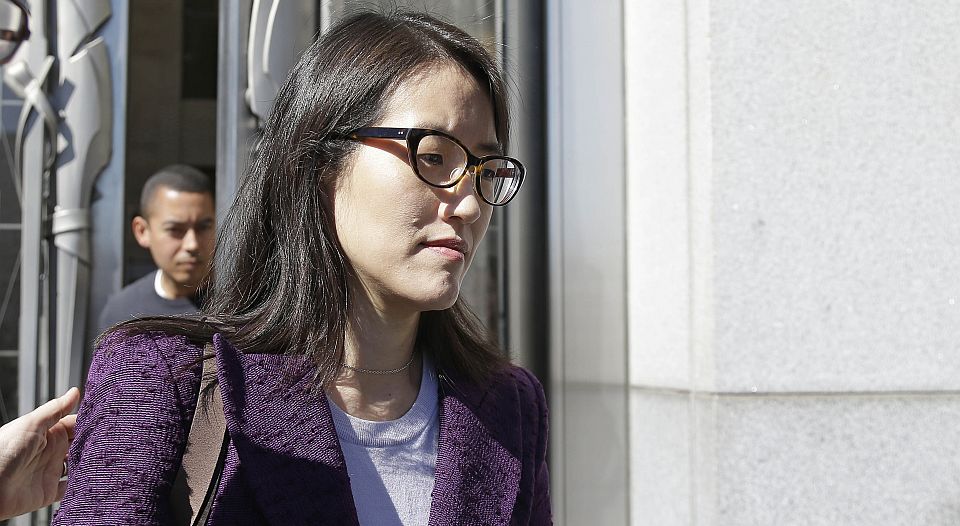 Sometimes called the 'front page of the internet', link-sharing site Reddit has become the clearing house for much of web culture. While internet memes tend to be forged in the anarchic, experimental culture of 4chan, they gain mainstream prominence through Reddit. Because of the site's influence, click-hungry journalists at Buzzfeed and Gawker often turn to Reddit as a source for viral stories.
Despite its influence (it is currently the tenth most popular site in the US), Reddit came close to calamity early this month, after a period of massive turmoil between the site's users and owners. Volunteer moderators who run Reddit's network of communities used their power to shut down large sections of the site, while ordinary users flocked to competitors like Voat. On 10 June, I described this as the #RedditRevolt – and the name caught on.
How did it happen? The answer is complicated.
There were actually two Reddit Revolts, not one. The first took place in mid-June, after former CEO Ellen Pao (pictured) banned a number of 'offensive' communities. The first Reddit Revolt was primarily a user boycott, with moderators staying out of it. The second, larger revolt took place two weeks later, over the sacking of a popular Reddit employee, Victoria Taylor. Moderators, who until that point had worked closely with Taylor, finally decided to join forces with users.
Despite the show of unity, users and moderators had very different motivations. Users' main concern was censorship. Prior to the Reddit Revolt, Pao had outlined her intentions to make Reddit a 'safer' community, one that was not a 'completely free-speech zone'. Reddit users are well aware that 'safe space' is often a codeword for 'censored space', so it wasn't surprising that the most upvoted post in a recent Q&A session with incoming CEO Steve Huffman was one that conveyed concerns about censorship.
Moderators are far less concerned by censorship. They have responsibility for managing the site's vast network of communities, known as 'subreddits', deciding who gets banned and whose content gets deleted. As such, they have developed a culture that is if anything more draconian than corporate Reddit. When Huffman, in an attempt to placate users, announced he would be reforming the hated 'shadowbanning' system, where users' posts are automatically hidden without their knowledge, moderators immediately objected.
In truth, the reason moderators joined the Reddit Revolt had nothing to do with censorship. In an op-ed for the New York Times, two moderators who helped spark the second Reddit Revolt explained their concerns – they felt under-resourced by corporate Reddit, which they felt failed to communicate with them adequately. The sacking of Victoria Taylor, a key point of communication between moderators and corporate Reddit, had been the final straw. Not once did the op-ed mention censorship as a concern.
Concerns about corporate censorship are well-founded. There was a time when communication on the internet was primarily conducted by bloggers using their own website. Now it is filtered through an ever-narrowing selection of privately owned platforms like Reddit, Twitter and Facebook. Despite the vast amount of human expression processed by these sites, they are private entities with no legal obligation to protect speech. If freedom of speech on these platforms is to be protected, it will have to come via the kind of consumer pressure that we saw in the Reddit Revolt.
But Reddit users should not look to moderators as champions against corporate censorship. On all sites, it is moderators who are tasked with banning and censoring their users, which breeds a casual contempt for the value of free speech. A leak of Reddit moderators' chatlogs earlier this year was revealing – 'silly people, freedom of speech is only for government institutions', said one. Technically correct, of course, but it also betrays an inherent disregard for the value of free speech.
Admins and site owners may have worries about the public image of their sites, and how offensive content could scare off potential advertisers, but their economic concerns are in many ways more understandable than those of moderators, who do their jobs for free and have no economic incentive to ban or censor anyone.
Moderators may be persuaded to defend their own power and independence if it is threatened by site-wide censorship, but this will only ever be a pragmatic concern. In an age of tightening corporate control over online communications, users must learn to organise on their own terms, without the help of moderators.
Allum Bokhari covers technology and web culture for Breitbart News. Follow him on Twitter: @LibertarianBlue.
Picture by: Eric Risberg / AP/ Press Association Images
To enquire about republishing spiked's content, a right to reply or to request a correction, please contact the managing editor, Viv Regan.