Canada's Twitter scandal: arrested for political comments
A Canadian feminist wants her Twitter critic convicted of harassment.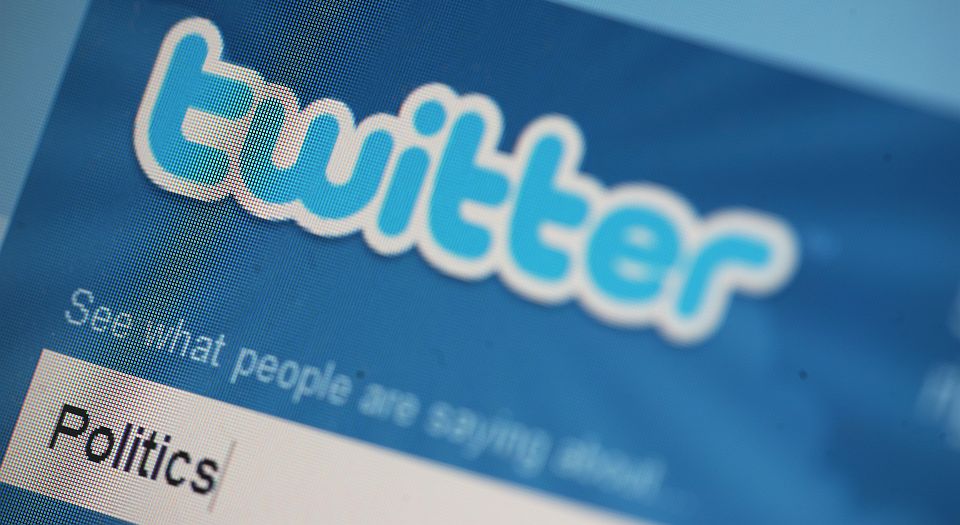 I remember a popular saying from my childhood: 'She can dish it out, but she can't take it.' A court case unfolding in Toronto has dishing as its main theme: Steph Guthrie, a 30-year-old feminist activist, has accused Greg Elliott, a 53-year-old father of four, of criminal harassment via Twitter.
Guthrie and Elliott met online when Elliott, a graphic designer, offered to make a free poster for Women in Toronto Politics, a group co-founded by Guthrie. An IRL (in real life) meeting followed, a meeting wherein Guthrie was put off by Elliott's intensity, claiming she saw a 'creepy glint' in his eye. She remained cordial with him, however; a state of affairs she puts down to simple business etiquette.
Things changed when a face-punch game targeting Anita Sarkeesian appeared online. Guthrie took to Twitter and tried to 'sic the internet' on Ben Spurr, the Ontario man who'd created it. Elliott tweeted her urging caution, saying an internet campaign could lead the 24-year-old gamer to suicide. Elliott also suggested that Guthrie's actions would only provide more publicity for Spurr, a valid point given Guthrie's 8,000-odd Twitter followers and the gamer's measly 11. (For those of you who don't know, Sarkeesian is a prominent feminist critic of videogames and an opponent of #Gamergate, an online campaign to maintain freedom of expression in the gaming world.)
A falling out between Guthrie and Elliott followed, with Elliott continuing to monitor Guthrie's account and the hashtags associated with it. This behaviour was visible to Guthrie and apparently bothered her, but it is also common on Twitter, given the way the social-media site is configured. In response, Guthrie convened an IRL meeting with activist friends to determine how best to deal with Elliott.
A meeting like this may sound reasonable, but it was, in fact, an overreaction: the scope of Elliott's behaviour was manageable, made up of harmless words confined to cyberspace. At no time did he, in person or online, utter threats or make sexual comments directed at Guthrie or her two joint complainants. Elliott disagreed with Guthrie's politics, warned her not to go after Spurr and, when the twittering took a harsh turn, uttered some insults. However, these were words, not actions, and did not pose any real threat to Guthrie or her friends.
What Guthrie's sensitivity highlights is a problem in our harassment law: her fears alone were enough to adjudicate the issue in criminal court, a step that lost Elliott his job and had the kind of real-life impact she hoped to inflict on Spurr. So what alarms observers is the impact this broad interpretation of the law will have on free speech in Canada. After all, if just saying one is afraid becomes the only requirement for an arrest, the potential for abuse is significant.
For example, a singular arrest might be warranted or simply strategic, but the greater consequence – that of silencing those engaged in public debate – is the real problem. Guthrie's case against Elliott seems largely strategic: her claims that she feared for her safety are dubious given her history of pleasant exchanges with him and her spirited demeanour in court, a combination she explains with the self-serving apology: 'I'm sorry I wasn't the perfect victim.'
Victim or not, a small detail in the conflict is telling: one step in the accelerating conflict between Guthrie and Elliott was a disagreement over reporter Daniel Dale's coverage of then Toronto mayor, Rob Ford. In one incident, Dale scouted municipally owned land adjacent to Ford's home after Ford applied to purchase it. He turned up one evening and, according to Ford, climbed up a pile of cinder blocks to peer over his backyard fence. What followed were colourful characterisations made by the Ford camp, most of which painted Dale as a peeping tom and had resonances of mild locker-room humour. It's safe to say that no one, apart from Dale, took the characterisations seriously.
So when Dale took legal action, a step that netted him a public apology, he looked like a poor sport. In this sense, Dale and Guthrie seem cut from the same cloth: both deployed legal strategies to counter annoying behaviour they'd provoked, a step pointing to highly curated versions of reality. That is, they may be intelligent and socially engaged, but they are also unwilling to see their part in conflicts or distinguish real threats from imagined ones. The simple fact that they are irritated is enough to get the law, the ultimate helicopter parent, involved. This would be amusing were it not so costly to Canadian taxpayers.
For example, Dale's nighttime surveillance of the mayor's property was provocative, given the steady vitriol he aimed at Ford. Had a subordinate of the mayor directed that same behaviour at a single mother, Dale's supporters would undoubtedly define it as stalking and characterise it as sinister. Ditto Guthrie's planned campaign against Elliott: she and her friends discussed battering his Twitter followers with repeated warnings, they created an insulting parody account, and implicated him in illegal sexual activity (they tweeted as a 13-year-old claiming to be his abuse victim). Had these real-life consequences been levelled at Guthrie and her gang, what kind of recourse would they have sought?
And this is when Guthrie's own words about Spurr's potential suicide are revealing. Asked if she wanted Spurr destroyed, she said, 'I don't cheer for someone to kill himself… but again, he made that [Sarkeesian] game, under his own name. He can deal with whatever the consequences are.' This might sound fair, but the capacity reasonably to judge crimes and their appropriate consequences is a capacity Guthrie lacks. Even with her evenhanded reporting of events, the National Post's Christie Blatchford had this to say about the young woman:
'[Guthrie's] also genuinely alarming, because she believes, as she testified Friday, in internet vigilante justice — "extrajudicial action", as she called it once — even if it might put the target's physical safety at risk.'
So the case against Elliott is really about the relative scale of transgressions and how they play out in cyberspace. This raises specific issues. How should we judge the slacktivist nature of Spurr's and Elliott's actions (Spurr's creation of an imaginary game and Elliott's observations, his comments and insults)? By contrast, how should we judge the IRL collusion involved in Guthrie's attempts to shame Spurr and Elliott for their actions?
If I was Guthrie or Sarkeesian, and I had to choose enemies, I'd go with Spurr and Elliott. Spurr's game may be unpleasant, but it's imaginary. Elliott's comments might be irritating, but Twitter does come with a blocking function.
In the end, there's a big difference between monitoring a social-media account and standing on the edge of a person's property, peering into their home. There's also a big difference between pointing, clicking and typing and convening a meeting to determine what extrajudicial (and potentially illegal) punishments might effectively discredit an opponent.
This is what Judge Brent Knazan, and indeed all Canadians, must judge: of Guthrie and Elliott, whose actions were more fearsome?
Irene Ogrizek is a writer and academic based in Montreal.
Picture by: Martin Keene / PA Archive/Press Association Images
To enquire about republishing spiked's content, a right to reply or to request a correction, please contact the managing editor, Viv Regan.