Rage against Rihanna: how we're sucking the fun out of pop
So what if 'Bitch Better Have My Money' is offensive?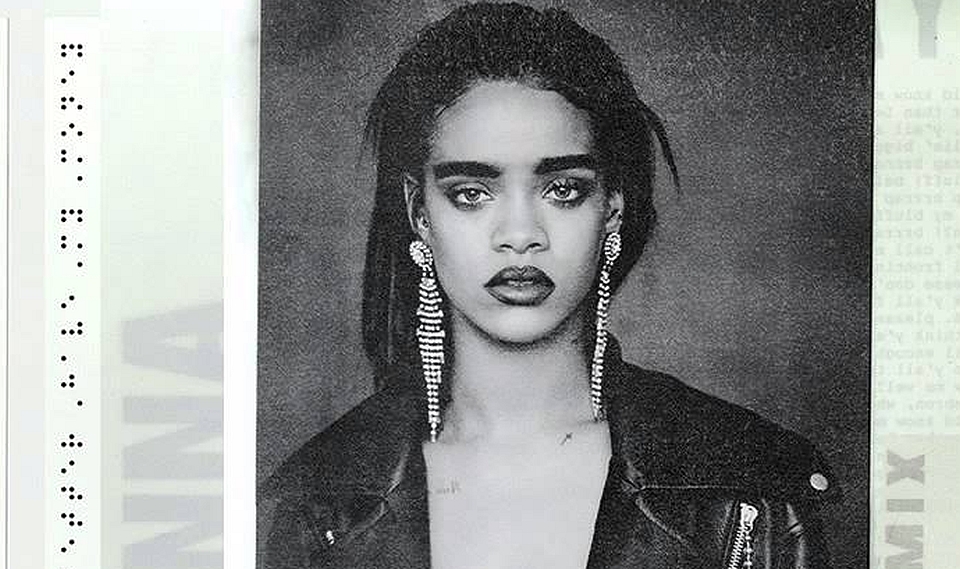 Here we go again. Load up your Twitterfeed and grab your Slate Plus subscription, it's going to be a problematic ride. Something's wound up the feminists. Like, really wound them up.
The centre of the latest fit of feminist pique is Rihanna's 'Bitch Better Have My Money' video, a blood-spattered romp in which the Bajan star takes revenge on her money-grubbing accountant by kidnapping his tacky wife, swinging her upside down naked and, at one point, cracking a bottle over her head to avoid drawing the attention of Eric Roberts.
Before you could say 'ella-ella-eh', it was slated on Twitter and across the comment pages for sexualising violence against women and shattering the sisterhood.
Playing out over a limp trap beat, the video, which Rih-Rih co-directed, is, at worst, a bit naff. The violence is pantomime, the aesthetic is a bit £5 lapdance, and, to cap it all, it's seven minutes long. Other than a surprise cameo from Hannibal Lecter, it's not particularly diverting.
But in the world of feminist thinkpiecery you can't just call something crap, ignore it and move on. Oh no. There's something more to it. Your revulsion is not just a matter of taste — there's something problematic, something misogynistic, at the heart of this piece of pap that justifies your pious outrage.
There was a bit of intersectional cat-fighting at first. The white, middle-class feminists were rebuked for balking at the sight of a powerful black boss bitch getting hers – one blogger went so far as to say it was all really about slave reparations. But, after the dust had settled, the mainstream feminist response seemed to be that this video was anti-women, pure and simple. Writing in the Observer, Barbara Ellen summed up the sentiment: 'The main issue here is surely: misogyny, who's allowed to do it? And the only answer can be: nobody.'
While this may be just one in a long line of feminist nontroversies, there's something new here. Up to now, black artists have largely been spared from the Jezebel jihad on popular culture. This is why Robin Thicke could be so pilloried, while Lil Wayne, whose lines about women are far from blurred, could escape unscathed. Now, all the power-relations calculations, the interminable assessments of whether an artist had quite enough white and/or male privilege to make them fair game, are becoming a thing of the past.
The blue-rinse nature of the feminist fun police has really come to the fore. While all the handwringing commentary on BBHMM pays lip service to artistic expression, the idea that no pop star can do misogyny reflects just what philistines these people are. Just because Rihanna's video sees her exacting semi-torture on another woman doesn't make it, or her, misogynist – let alone 'dangerous'. This is the logic of Mary Whitehouse. Filth is filth, whatever way you slice it.
Pop culture has always thrived on spontaneity, on toying with taboo and seeking to shock. It was bad enough when old women were trying to ban pop songs; now it's (relatively) young people who are demanding that pop stars adhere to a prissy, middle-class worldview. When every frame of Vevo is being scoured for signs of sexism, and stars are being harangued in every interview about whether or not they 'identify' as a feminist, the result can only be the chilling of pop culture.
But, worse still, it's just sucking the fun out of it all. Sometimes pop music makes a point. A lot of the time it doesn't. You're supposed to dance to it, have a laugh, vibe out, and, if it's a bit shit, or a bit gross, turn it off. Rihanna most likely didn't write the treatment for her video wondering what Laurie Penny would make of it all, nor should she. Pop is a bit of fun. But this seems to be one thing feminists are incapable of having.
Tom Slater is assistant editor at spiked. Follow him on Twitter: @Tom_Slater_
To enquire about republishing spiked's content, a right to reply or to request a correction, please contact the managing editor, Viv Regan.