Gentlemen's clubs: the importance of being men-only
The pressure on the Garrick Club to admit women is a threat to our everyday freedom.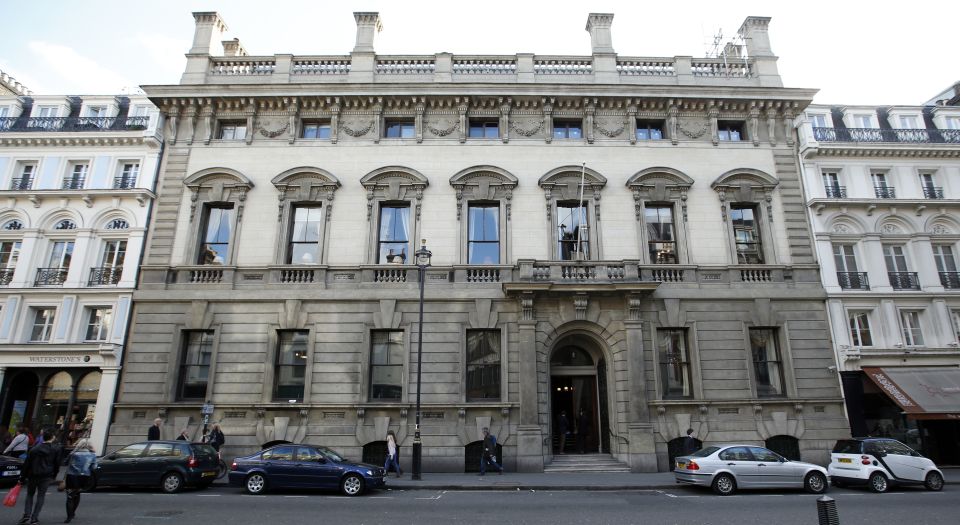 A mixture of incredulity and contempt. That's how the denizens of right-thinking metropolitana responded to news that the Garrick Club, a set of well-housed gentlemen-only chairs in Covent Garden, had once again decided to say no to women members.
The Twittering class nearly choked on its quinoa. Discrimination against women. In this day and age. 'Extraordinary', chirruped Labour's Chris Bryant. 'In the 21st century', exclaimed the Mirror's Kevin Maguire. One headline's emphasis said it all: 'London's famous Garrick Club still stubbornly refuses to accept women.'
The open mouths barely had time to shut before they opened again to unload a truck full of contempt on the silver-topped members of this 'old fusty club', this 'special place for rich old white men to convene'. 'You suffer from snobbery and latent misogyny', wrote one unhappy lady: 'It seems a waste of time to put energy into a rational argument to counter your irrational position. But perhaps now that at least we are all talking about your strange habit, things might change.'
But why should the Garrick Club change? Sure, it's not to everyone's taste. In fact, it's to the taste of very few – a self-selecting group of luvvies, QCs and Jeremy Paxman, if reports are to be believed. It's for those who like embroidered, stiffly starched napkins, those who enjoy the chappish banter of the dorm, those who want to spend an afternoon with David Cameron's dad. Or someone like him. It's a place, in short, for 'peculiar, quirky old men who choose to spend time in the company of each other', as GC member Max Hastings described it.
So, it's not for everyone. And it's not for women. No, it's a club for those of an approximate mind, who share a similar hankering after some older, more refined England, and, when the nostalgia for the drawing room ebbs, who want to rib each other into the late cigar-fugged evening. They have sought each other out, they have formed a club (it was originally established in 1832, with Charles Dickens an early frequenter), and in the process, they have decided not only who they want to associate with, but also who they don't want to associate with. Ne'er do wells, no doubt. Anyone in sportswear. And the fairer sex.
It is an act of discrimination. Of course it is. But in a relatively free and open society, acts of discrimination ought to be tolerated. After all, we indulge in them every day, judging who we'd like to spend an evening with, and who we wouldn't. Extended further and deeper, these acts of discrimination give our social space its topography – its sports clubs, its women's' institutes, its churches, its special-interest societies, and yes, its no-girls gentlemen's' clubs. Discrimination, and the social institutions this gives rise to, is a hugely vital part of our social freedom. Attack it, and the whole edifice starts to crumble. First they came for the gentlemen's clubs…Then they came for the WI.
This was recognised by Vera Baird, who as Labour's solicitor general was involved in pushing through the anti-discrimination Equality Act in 2010. She said in a recent interview that '[Labour] obviously looked with bared teeth at the prospect of getting rid of [all-male gentlemen's clubs]', but realised that if it did, this could prompt parallel bans on women's swimming clubs or gay choirs.
Baird's position is also revealing, however. That freedom to associate with who we choose, to the exclusion of those we'd rather not associate with, is not seen as something to be cherished, as something that ought to be tolerated. It's seen as a problem. Or rather, in certain cases it's seen as a problem; namely, when the people doing the discrimination are seemingly regressive rather than right-on, when it's a bunch of aging wealthy white men unchecking their privilege rather than a gathering of vocally gifted homosexuals. If the likes of Baird could apply the law selectively, and ban groups they don't like, they probably would.
But the threat to an institution like the Garrick Club doesn't come from the law exactly. Rather, it comes from this enormous centrifugal pressure to conform, this tweeting- and commenting-fuelled desire to make the old-fashioned, eccentric and sometimes objectionable adhere to today's PC standards. You can see that in the near universal suggestion that the Garrick Club is not bang-up-to-date, that it's stuck in the past, that it's retrograde – 'that [now] we are all talking about your strange habit, things might change'. Get with the programme, old men.
Don't be distracted by the complaint, made by assorted female QCs and lawyers, that the Garrick Club, chock-full with male QCs and lawyers, is a de facto form of discrimination at work. While discrimination in the private, social sphere is a mark of freedom, discrimination in the public sphere is a mark of unfreedom, a restriction of people's liberty to pursue their lives. If female lawyers are being formally discriminated against, then, sure, as the law already stipulates, put a stop to that – but don't try to put a stop to men-only gentlemen's clubs on the basis that a fair few members wear wigs in their professional lives.
You don't have to be a fan of the Garrick Club to object to the pressure being exerted on it to woman-up. Because beneath all the nice-sounding blather about inclusion and diversity, there lurks a flattening impulse, a drive to purge our social landscape of its oddities and eccentricities, to erase all the blots and blemishes. And not only would that make our social world just that little bit more bland, it would also make it a lot less free.
Tim Black is deputy editor of spiked.
To enquire about republishing spiked's content, a right to reply or to request a correction, please contact the managing editor, Viv Regan.