Sucking the life out of the academy
The new universities minister wants more meddling and micromanagement.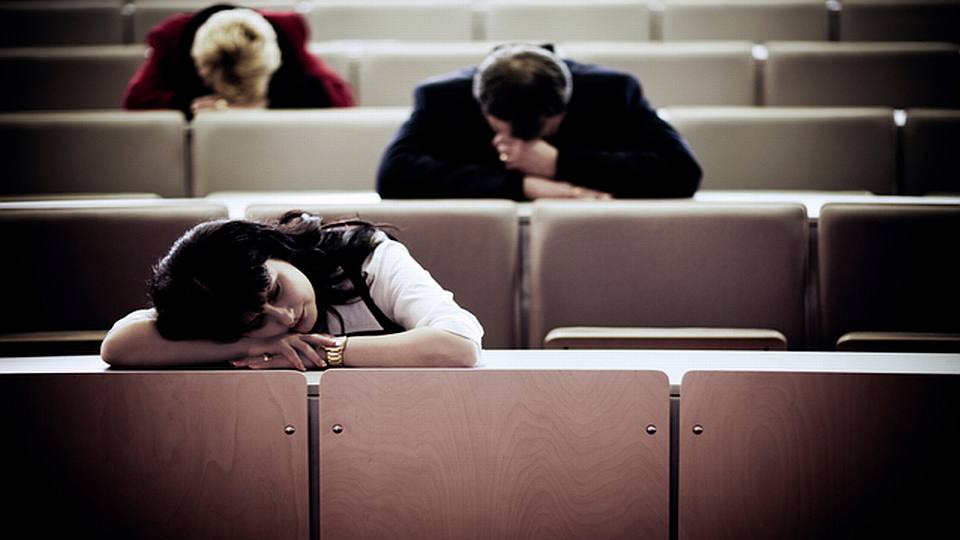 The British government's latest plans for the future of higher education were revealed last week when the newly appointed universities minister made his first speech. Jo Johnson, the less famous brother of London mayor Boris, wants 'Teaching at the heart of the system'. Johnson minor is not proposing to replicate the elite academic education he benefitted from while at Eton and Oxford. There are no plans to extend access to the ivory towers, the pursuit of knowledge and learning for its own sake to everyone who wants it. Instead, today's universities are to continue down the intellectually impoverished path they have been treading for at least the past two decades, through a focus on social engineering, training people up for work and ensuring the student-customers get value for money.
Johnson wants universities to renew their focus on widening participation in order to meet the prime minister's commitment to 'double the proportion of disadvantaged young people entering higher education by 2020'. While the aim of removing 'barriers to ambition' sounds laudable, it's worth asking exactly what problem is being addressed here. Despite predictions to the contrary, since the introduction of £9,000-per-year tuition fees in 2012, there has been no drop in demand for university places. In fact, the number of students, including those from the most socially disadvantaged backgrounds, has continued to climb. Latest figures show that over 90 per cent of pupils who leave school aged 18 with high A-level scores go on to higher education irrespective of their social-class background.
There are, of course, still inequalities – not all children benefit from an education likely to lead to top exam results and not all those with high marks enter the best universities. However, a crude attempt to drive up the numbers of 'disadvantaged' students, irrespective of their prior attainment or their personal choices, is a demand that universities positively discriminate by offering lower-entry criteria to certain applicants. This reinforces the perception that universities are political rather than educational projects, more concerned with social engineering than scholarship.
Whatever their social circumstances, students who have not proven themselves able to work at a high academic level are less likely to be capable of pursuing knowledge independently of their lecturers. Johnson proposes remedying this by putting greater emphasis on teaching in universities. He wants to establish a 'Teaching Excellence Framework' in order to incentivise universities to devote more time and attention to the quality of teaching. But a university is not a school: students should not require pedagogic tricks to keep them entertained and engaged. Instead, they need access to knowledge, the scholars immersed in and enthused by this knowledge, and the people who are working at the cutting edge of research in specific disciplines. The government's focus on teaching in universities and its determination to push change through with a crude audit mechanism reveal a complete lack of understanding of the significance of subject knowledge to higher education.
Finally, Johnson has proposed a greater emphasis on ensuring universities offer students and taxpayers value for money. He cites the recent Higher Education Policy Institute (HEPI) and Higher Education Academy 2015 Student Academic Experience Survey, which showed that only around half of students felt their course had provided good value for money. But measuring value for money in relation to education is inherently problematic. Learning is not a tangible product that can be weighed, measured and compared prior to purchase. Each student will take something different from the same educational experience and what that is depends on their interest, prior knowledge and determination to learn.
Johnson's plan is to use graduate earnings as a crude measure of the value of a degree and to frame such data in league tables that will influence the choices of future applicants and drive the logic of market forces into higher education. The only problem with this is that, in reality, there is little connection between teaching quality, degree classification and earnings. A degree is a 'positional good', its value depends on its scarcity. As Johnson notes, 'between 2006 and 2015, the graduate-earnings premium decreased from around 55 per cent higher to around 45 per cent higher than the earnings of non-graduates'. In other words, as the number of graduates increases, the wages they command drops. A determination to push through a rankings mechanism based on graduate earnings would mean higher education becoming more focused on preparing students for work through teaching generic employability skills.
At the start of his speech last week, Johnson applauded British universities for being among the best in the world. 'At the root of that success', he noted, 'is the autonomy and academic freedom that enables us to attract brilliant people to work in and run our universities and lead our sectoral bodies'. Yet his every proposal runs counter to ensuring the continuation of this autonomy and academic freedom. In the same way as the Research Excellence Framework has degraded genuine scholarship, the planned Teaching Excellence Framework will exacerbate the micromanagement of academics and replace any remaining desire to promote a love of knowledge with a mind-numbing focus on tick-box tricks to promote the future employability of the student-customers.
Joanna Williams is education editor at spiked. She is also a senior lecturer in higher education at the University of Kent and the author of Consuming Higher Education: Why Learning Can't Be Bought. (Buy this book from Amazon(UK).)
To enquire about republishing spiked's content, a right to reply or to request a correction, please contact the managing editor, Viv Regan.