Fracking hell: the green war on progress
A UK council's refusal to allow shale-gas exploration is very bad news.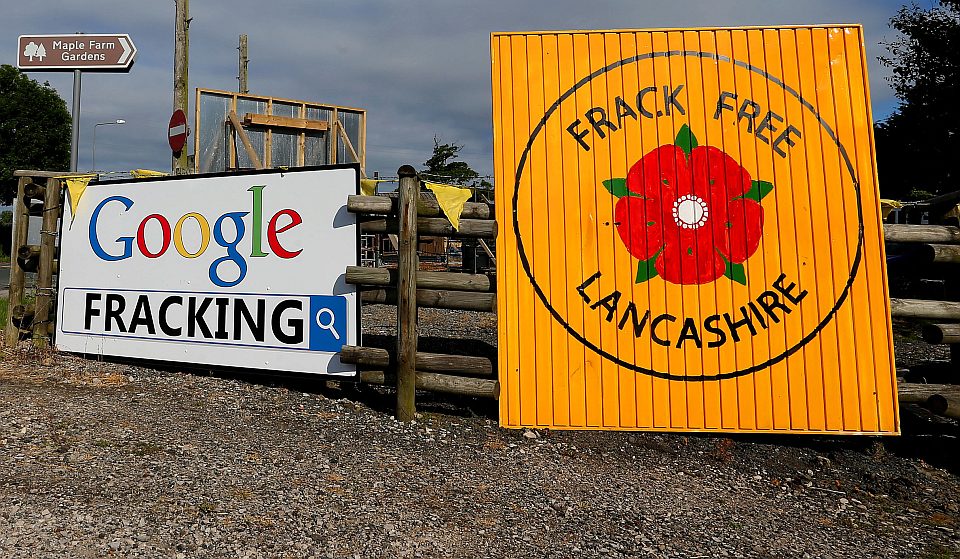 In the US, the 'shale-gas revolution' has brought down energy prices substantially and enabled a switch from burning coal to gas, reducing greenhouse-gas emissions. The 'dash for gas', based on North Sea gas, was a major reason the UK managed to reduce emissions in the past. So when large deposits of shale gas were found in Lancashire, it was good news, right? At a time when supplies of gas from the North Sea are dwindling, Britain potentially had a new supply of energy that was cheap(ish) and relatively clean.
Prime minister David Cameron renewed his support for shale gas in January this year: 'I want to see unconventional gas properly exploited in our country… I think there are good reasons for doing this. We want to have greater energy security, we want to keep prices down, we also want to tackle climate change. The most important thing that needs to happen is for some exploratory wells to be dug and all would see local communities are benefiting from [fracking].'
The decision by Lancashire County Council to reject two applications for exploratory drilling is, therefore, hugely disappointing. The decision was surrounded by a veritable circus of green groups spreading scare stories about fracking. So Frack Free Lancashire could claim: 'We know that fracking carries serious risks to local people, to our health, our water, our wildlife, and contributes to climate change.' This flies in the face of a report by Public Health England, revised in 2014: 'PHE has reviewed the literature on the potential public-health impacts of exposures to chemical and radioactive pollutants as a result of shale-gas extraction. We conclude that the currently available evidence indicates that the potential risks to public health in the vicinity of shale-gas extraction sites will be low if shale-gas extraction is properly run and regulated.'
The Cuadrilla proposals were rejected on the grounds of visual impact and increased traffic on rural roads, not the safety of fracking itself, which has been pored over at great length. But a decision on the basis of visual impact and heavy traffic seems to condemn industrialisation in general. How can there possibly be economic development without traffic or some changes to the skyline? It also seems to suggest a preference for one kind of development over another. Windfarms clearly have a massive visual impact on rural areas and, unless they were installed by magic pixies, wind turbines are carried to their sites on large road vehicles. But wind is good, gas is bad, it seems.
In truth, green groups simply don't want fossil fuels to be used at all, despite their enormous benefits for society. Indeed, many greens are really arguing for a society based on zero economic growth. Of course, such an attitude is not exactly popular among people who want jobs and decent living standards rather than an existence based on nut roast, crochet and folk singing. So instead of an honest debate about how we move society forward, we get scare stories about poisoned water tables or the safety risks of heavy-goods vehicles on rural roads. In that context, and with little support for development beyond that from the companies involved, local residents prefer to play safe.
If we want to generate wealth and, in the process, make our lives more comfortable and open up new possibilities for humanity, we need industrialisation in general and more energy production in particular. Shale gas is just the canary in the coal mine of a wider rejection of economic growth. The poisonous arguments of environmentalists need to be taken on. The problem, as Daniel Ben-Ami has frequently argued, is that this scepticism about growth runs right to the top of society. In the absence of a counterweight to the arguments about growth, sustainability and precaution, we will all end up worse off.
Rob Lyons is science and technology director at the Institute of Ideas.
To enquire about republishing spiked's content, a right to reply or to request a correction, please contact the managing editor, Viv Regan.