From Finnegans Wake to Google Translate
As soon as computers manage to crack Joyce's prose, we're all screwed.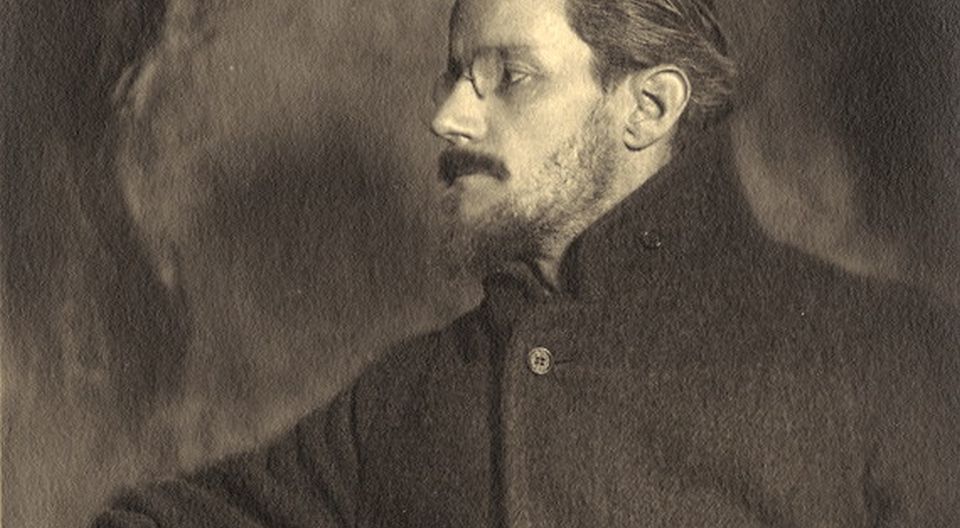 Every reasonable person knows that Finnegans Wake, James Joyce's final novel of 1939, is essentially gibberish. A master of English literature recognised this immediately. 'Your work is an extraordinary experiment and I would go out of my way to save it from destructive or restrictive interruption. It has its believers and its following. Let them rejoice in it. To me it is a dead end', wrote HG Wells, upon reading the first draft. Stanislaus, Joyce's brother, called it 'the witless wandering of literature before its final extinction'.
The deliberate lack of a possessive in the title is a giveaway. While Ulysses has a plot of sorts, Finnegans Wake hasn't. It resembles that jumble of weird and unconnected thoughts you have just before you fall asleep. This is called hypnagogia, by the way.
But Finnegans Wake remains a work of genius. I've read it twice. I've still no idea what it is meant to be about, but the wordplay contained within is astonishing. 'Whorable', 'ambiviolent', 'gravesobbers', 'intaxication', 'desperanto', 'ultraviolent', 'deleteful', 'teetalitarian', 'jurisfiction', 'aujord woe', 'yesterselves', 'microchasm' and 'fleshmonger' – these are just among some of the most memorable neologisms contained within.
Then there is the melodious prose, which has to be spoken aloud. 'With sobs for his job, with tears for his toil, with horror for his squalor, but with pep for his perdition.' And did Joyce foresee the tyranny of Twitter and social media when he wrote of 'unfriends' and the 'gossipocracy'?
So, I'm impressed that it has now become a bestseller in China. How anyone could have translated Finnegans Wake from the English, without translating it into English first, remains a mystery. According to a Times correspondence of September 2001, the first Japanese translator took seven years to finish the job. A German translator had to invent 80 new words per page, and after completing the task, he had a nervous breakdown. One Spanish translation included 5,000 corrections from the previous effort.
We are often told that machines are replacing humans, and that there's no point anymore in learning a foreign language, because the internet can do it for you. Well, Google Translate is useful for translating into a language you understand, and translating words into languages you don't. But it doesn't understand some complete basics.
For example, it usually can't tell the difference between the Italian perfect tense ('ha avuto' – 'he has had'), and the simple past ('ebbe' – 'he had'). This distinction is culturally important. In the north of Italy the latter is used only in writing to describe things that happened a long time ago, but in the south it can refer to things that happened yesterday. When northern Italian comics take off southerners, they do so by employing the simple past. Elsewhere, Google Translate routinely mistakes Catalan – another language I have learnt using my own brain – for Lithuanian.
Automated translation will only be as good as human translation when computers become as emotionally intelligent as us: to be able to understand slang, nuance, puns, sarcasm, jokes, irony, custom, culture, chauvinism, manners, deference and the way that the key to learning languages is to understand their illogical manner. There's no reason why English-speakers shouldn't say 'I goed', rather than 'I went'. It's just that the simple past form of 'wend' has stayed with us by accident.
And, to be honest, when 'technological singularity' happens, we're all screwed, aren't we? We'll all be redundant. That will be a time of much 'maltitude', as Joyce put it.
---
Never take a selfie with an Aztec
We've all got used to people taking selfies in places and during moments we would have previously thought inappropriate. I thought that the Danish prime minister's 'funeral selfie' after Nelson Mandela's death in 2013 represented 'peak selfie', but a visit to the British Museum the other day had me thinking again.
I'm just as bad as any self-respecting vain and insecure teenager for taking photos of everything I do and everywhere I go, in order to put them up on social media and pick up 'likes' or retweets. But I was taken aback recently by the behaviour of tourists in the British Museum, who don't even look at the things they take pictures of.
After strolling through a basement exhibition on Greek and Roman archeology, where one women was taking photos haphazardly of Doric and Ionic columns, I ventured to the Mexican rooms where people were actually taking selfies with grisly Aztec sculptures of skulls and snakes.
We are all made to think badly of the Spanish who arrived in the Americas in 1519, bringing disease, slavery and exploitation. But let's not forget that the Aztecs only came to prominence in Mexico a hundred years before the conquistadors turned up. The Aztecs did so by being pretty horrific to their Mexican neighbours – especially the Mayans – and to their own people. They practised human sacrifice, and in their version of football, the losing team's manager was put to death as a punishment. Roy Hodgson: take note.
---
What we owe to the Low Countries
Before we Britons get all proud and superior about the Battle of Waterloo, the bicentenary of which was celebrated yesterday, let's not forget the part played by the Dutch and the Belgians in that victory.
It's often related that the real saviours of that day were the Prussians, who, under Gebhard Leberecht von Blücher, came to the rescue at the end. Yet, of the 69,000 men under Wellington's command, less than half were British. As well as including fighters from many German states, it comprised 17,000 troopers from the Low Countries.
Wellington himself lamented his own 'infamous army, very weak and ill-equipped, and a very inexperienced staff'. So, before we laugh at reruns of Mock the Week, in which the Dutch are stereotyped as wet, liberal dopeheads, and Belgium is lampooned as a nation of linguistically divided paedophiles, let us salute the martial spirit of our kin across the water.
PS: The Dutch for 'to turn' remains 'wenden'.
Patrick West is a spiked columnist. Follow him on Twitter: @patrickxwest
To enquire about republishing spiked's content, a right to reply or to request a correction, please contact the managing editor, Viv Regan.