Why 50/50 quotas are half-arsed
Headlong Theatre's pledge to commission 50 per cent female playwrights reeks of moral grandstanding.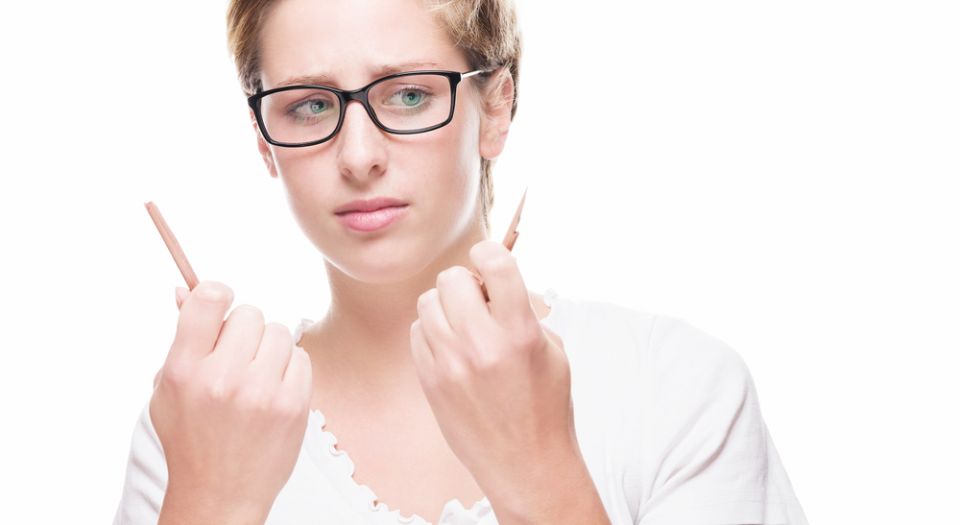 Have you heard the one about the Nobel laureate? He said he couldn't work with women in a laboratory because either he fell in love with them or they fell in love with him, and, if you criticised them, they'd start crying. Thus spake Sir Tim Hunt, who won a Nobel Prize in 2001 for his work in biochemistry. Surely such an idle remark should be laughed off? Either he was being serious, in which case it was a joke, or it was a joke, in which case it wasn't serious.
Does that mean, however, he was spared the familiar clusterfuck of moral indignation? You bet not. The morally outraged cannot get their lubricant on fast enough. The BBC, for example, offered us Connie St Louis, a lecturer in science journalism at City University, who witnessed Hunt's thoughtcrime and was left almost speechless with horror. 'I think it was clear he was trying to be funny', she said. 'But people will interpret his comments as having a kernel of truth. As a Nobel laureate, he has responsibility as a role model and as an ambassador for the profession.'
Perhaps agreeing with St Louis, Hunt immediately recanted and apologised for his inane remarks. But, 24 hours later, his long journey to moral atonement had begun in earnest with his resignation from University College London. Following that came a haughty encyclical from the great UCL itself, issued in the chilly language of a capital sentence. 'UCL was the first university in England to admit women students on equal terms to men, and the university believes that this outcome is compatible with our commitment to gender equality.' That's a university speaking, not IS or Joseph Stalin's Politburo.
The Royal Society, where Hunt is a fellow, was also quick to distance itself from these appalling remarks, saying he was speaking as an individual and that his views in no way reflected those of the Royal Society – as though anyone thought they did. All the same, the customary peripeteia has now been set in motion. Hunt is taking his first faltering steps on the road to Campostela. But are these showtrials really necessary? Do St Louis, UCL and the Royal Society believe we can't think for ourselves? What kind of idiots do these Jeremiahs and Jemimas take us for?
The answer to that question could be the same kind of idiot that Jeremy Herrin takes us for, with his sanctimonious proclamation, reported in the Stage, that his theatre company, Headlong, will now only commission writers in a 50/50 male-to-female ratio. It is easy to make fun of these intrepid conformists – to borrow John Gray's withering term for modern liberals who parade their piety. But it is salutary to make fun of them all the same. Herrin is certainly nothing if not full of himself. 'I'm very proud that Headlong is one of the first companies to commit publicly to these important and achievable objectives', he bleats. 'Those of us who believe in equality need to make ourselves accountable, then things might change.'
Naturally, Herrin's moral probity is fully endorsed by Henny Finch, his saintly executive director, whose nostrils are no less offended by the stench of human corruption. Finch recently declared the gender imbalance of writers in theatre 'frankly shocking', in response to a report by the British Theatre Consortium that found that less than a third of new plays performed in the UK are written by women. This apparently appalling state of affairs is moreover compounded by the fact that plays by women writers are more often performed in smaller theatres. Not only that, frequently those theatres demand lower ticket prices.
There are, of course, other explanations for this gross inequality before we get to the blight of systemic sexism in theatre. In theatre! Who knew? Maybe women are too smart to get sucked into the impoverishing vocation of playwrighting. Maybe they are too generous to rip people off at the box office. And, anyway, aren't cheaper tickets supposed to be good? Wasn't Nicholas Hytner, former artistic director of the National Theatre, lauded for offering £10 Travelex tickets? Were these lesser plays?
Nor is there any shortage of righteous men at the National Theatre, and their veritable pope, the new artistic director Rufus Norris, has shown them the way forward, offering himself to be 'handcuffed' to quota systems of colourblind casting. We must wait to see how a quota system for what is supposed to be invisible will work, but, just like Tim Hunt, Rufus Norris and Jeremy Herrin should not be taken seriously. Their lofty goals are little more than weedy publicity stunts designed to draw praise and publicity. Women have equality of opportunity guaranteed in law. If they chose not to exercise it, why should they?
But even on their own terms, quotas are nonsense. They may well offer the appearance of equality, but they are arbitrary in both their imposition and their exercise. What about quotas for gay, lesbian and transgender writers? Could changing sex or merely cross-dressing allow you to beat Herrin's quotas? And why stop at 50/50? If Herrin really wants to shake things up why not go for 60/40? Or even 100 per cent women, as many theatres have in the past. Could it be that he himself is a secret sexist who wants to impose a cap on women writers!? Bring forth the scourge!
Let us also set aside the plight of immigrants, asylum seekers and sundry ethnic minorities in Herrin's lofty bid to share the meagre spoils of playwrighting. There is something more sinister that lurks behind his pomposity, and that is the spectre of social determinism. Underpinning Herrin's infantile, pseudo-radical fantasy of social emancipation is the, God forbid, 'patronising' idea that there is something essentially different about men and women that supersedes their shared humanity. Men think like men because they are men. Women think like women because they are women. We are prisoners of our sex.
In such a climate, it becomes impossible to debate change let alone effect it. Maybe that's the idea: to keep things as they are. After all, the theatre establishment is an increasingly conservative institution, recrudescing the same old material year in, year out. Another benefit is that quotas go a long way to getting producers like Herrin off the hook in assessing the quality or significance of the work they produce: quota systems will do the choosing for him. But to be more secure in his judgement in future, he might like to consider having surgery himself to become 50 per cent female.
Until then, the real joke is that we are expected to take all of this moral grandstanding seriously.
Patrick Marmion is a freelance journalist, playwright, founder of Soapbox debating forum and a part-time tutor at the University of Kent. Visit his website.
To enquire about republishing spiked's content, a right to reply or to request a correction, please contact the managing editor, Viv Regan.