The British state's silent war on religion
The authorities' attack on religious schools is an affront to a tolerant society.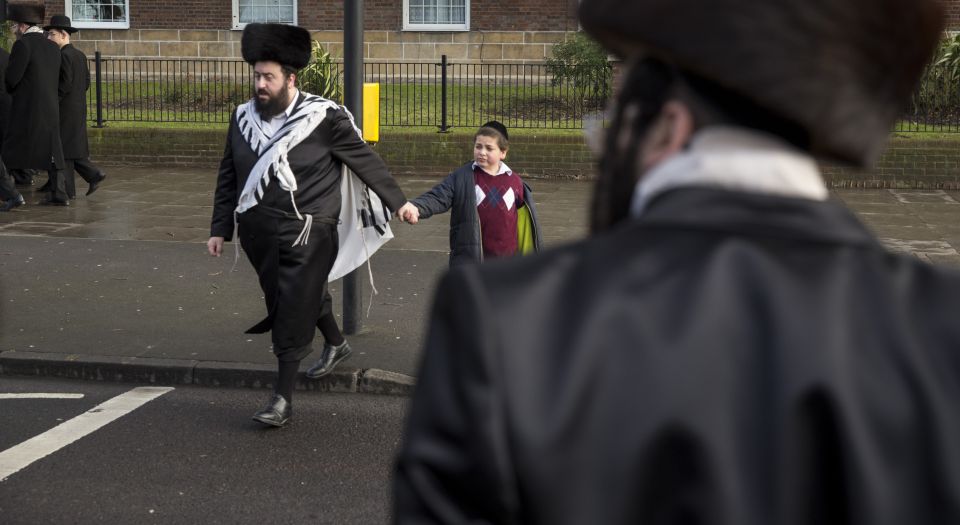 It is increasingly clear that the UK government's failing attempt to promote British values has inadvertently turned into a sanctimonious and intolerant campaign against traditionalist religious institutions. Since most of the targets of the British-values campaign are culturally isolated – Jehovah's Witnesses, Hasidic Jews, fundamentalist Christians, radical Islamists – many otherwise sensitive observers have not picked up on what is a silent war against religion.
This unrestrained and insidious turn taken by the disoriented British-values campaign was exposed last month when it emerged that young Muslim children in one primary school were given a test to assess their predilection for radicalisation. The stated purpose of this intrusive Big Brother-style initiative was to 'identify the initial seeds of radicalisation'. Judging by the questions posed, it appears that the marker for the precrime of radicalisation was the strength of infants' feelings about the way of life of their families. To discover how pupils felt about their beliefs, the test asked them to indicate whether they agreed, disagreed or were unsure about the following statement: 'I believe my religion is the only correct one.' Any child agreeing with this statement was deemed to be in danger of becoming radicalised into anti-British values.
The sentiments underpinning this infant-radicalisation test also inform the work of Ofsted school inspectors, assorted government programmes and the outlook of the political establishment. From this elite perspective, those who believe that their religion is the truth contradict the unstated official version of British values – namely, that all religions are correct. According to the jargon of the day, an inclusive, non-judgemental and respectful attitude towards other people's beliefs is mandatory for school children. This demand for non-judgemental respect implicitly negates the freedom of conscience of millions of ardent believers for one simple reason: many religions assume that only they possess the truth. For Christians, Jews and Muslims, the idea that all religions are correct makes little sense. Indeed, if all religions are 'correct', then living in accordance solely with one particular faith is absurd.
According to today's official guidelines, religions are acceptable as long as their adherents don't take them too seriously. If they do, then such religions violate what appears to have become a fundamental but unspoken British value – automatic respect for beliefs other than your own. Over the past year, numerous faith schools have been downgraded by Oftsted inspectors and criticised because, allegedly, their pupils did not demonstrate sufficient awareness and respect for the cultures of other people. What's interesting is that this criticism was based not on concerns about how pupils felt about Britain, but on concerns about how they felt about other cultures and religions.
Uncritical and non-judgemental multiculturalism has become the goal of British-values education. It focuses on people's attitudes to others rather than on people's values as such. In reality, non-judgemental multiculturalism avoids engaging with normative statements of value. In the absence of having any actual values of its own, the political establishment prefers to restrain and police those who live their lives according to their values.
The British-values campaign obscures its intolerance of strong religious faith through euphemism and jargon. For example, last year, Ofsted deemed several schools run with a strong Christian ethos to be 'inadequate'. Ofsted justified its decision on the grounds that these schools were 'failing to teach respect for other faiths or developing pupils' awareness and knowledge of communities different from their own'. What's remarkable is that Ofsted is assessing the quality of a school according to political and social-engineering criteria, rather than educational criteria. Inspectors seem far less interested in the academic quality of children's classroom experience than in the cultural and social ethos imbibed by pupils. So, last month, it was reported that in two Christian schools in north-east England, inspectors were asking 10-year-olds questions about lesbian sex and transgender issues. And because these schools were not trying to socialise their pupils into the latest fashionable cause promoted by the PSHE industry, they were judged as failures. One of the schools involved, Durham Free School, is facing closure, while the other, Grindon Hall, was placed in 'special measures' on the grounds that the children lacked tolerance towards 'people of other faiths and culture'.
Statements like 'developing pupils' awareness and knowledge of other communities' serve as a code for forcing pupils to embrace a secular cosmopolitan ethos. Unsurprisingly, many religious educational institutions – rightly or wrongly – regard cosmopolitan values and practices as a corrosive influence on their faith. Indeed, one reason why many parents send their children to a religious school is to insulate them from some of the values and cultural practices prevalent in mainstream society.
During the past year, Hasidic Jewish schools have been condemned because they failed to deal with sex-education in an acceptable manner. That, for many Hasidic Jews, discussing the topics on the sex-education curriculum would be a deeply disturbing experience appears to be irrelevant to the authorities. It is worth noting that despite Ofsted's reservations about the failure of Yesodey Hatorah Senior Girls' School in Stamford Hill to address sex education, it still decided to give it a 'good' rating. Ofsted's decision immediately roused the wrath of the National Secular Society and the British Humanist Association. As far as they were concerned, the school's 'good' rating was undeserved because it indicated it would continue to tell pupils to avoid certain stigmatised topics in exams, like homosexual relationships, evolution and social media.
Tolerance not respect
A tolerant, democratic society would recognise that schools run according to a religious ethos would find it difficult to discuss and teach many issues that secular teachers find unproblematic. A tolerant, democratic society would also recognise that religious schools are particularly sensitive about morality, given their aim is to instil in children their own values, rather than the values of the Department for Education. Forcing religious schools to educate children in values that are alien to their faith has little educational merit. The purpose of such a policy is not educational, but political. Demanding that teachers ignore what their conscience dictates sets a dangerous precedent for society. It also violates one of the unstated principles of a tolerant, democratic society; namely, that the state does not interfere in the internal affairs of a religion. Since the seventeenth century, advocates of tolerance have argued that religious beliefs, matters of people's heads and hearts, are not appropriate objects of state control.
The right to religious freedom is the cornerstone on which the ideal of tolerance was founded. It is paradoxical that in the 21st century, when the right to be different is so widely celebrated, that the right to act on your religious beliefs is so readily pathologised. Take the recent case involving two schools run by the Belz sect, a Hasidic Jewish group in north London. As was widely reported, the two schools sent a letter to parents warning that any children driven to school by their mother would be refused entry to the school. The letter outlining the ban on women drivers was based on the recommendations of Rabbi Yissachar Dov Rokeach, the Belzer spiritual leader in Israel.
The ban immediately provoked establishment outrage. The UK education secretary, Nicky Morgan, denounced the ban as 'completely unacceptable in modern Britain'. Appealing to the core British value of respect, Morgan said that 'if schools do not actively promote the principle of respect for other people, they are breaching the independent school standards'. She immediately launched an investigation into the affair. A few days later, the Equality and Human Rights Commission informed the Belz schools that the banning of mothers from driving children to school was illegal and discriminatory.
What was remarkable about the official and media reaction to this episode was the near universal reluctance to accept the right of a religious group to act and behave in accordance with its beliefs. The Belz sect did not demand that women who were not members of its faith should not drive children to school. Its rules applied only to members of its faith. No one else is affected by the practices of this sect, and in a tolerant society it is accepted that religious groups should be left alone to practice their faith.
Unlike the current fashion of non-judgementalism, the liberal ideal of tolerance does not demand that any of us should respect religions or cultural groups that we deem incorrect or abhorrent. Indeed, the verb 'to tolerate' conveys a judgement towards something we reject but nevertheless accept the existence of. I, for one, do not respect the practices of the Belz sect, but I tolerate its behaviour. Unlike the ideas of respect and non-judgementalism, which avoid the domain of morality, tolerance speaks the language of right and wrong.
The growing tendency to interfere in the internal affairs of religious schools is an indirect expression of the wider cultural conflict about lifestyles and values. Many of society's questions regarding the moral order are played out through competing initiatives that target children.
But there is another important impulse behind the targeting of religious education. In recent years, officials and politicians have been taken aback by the spectre of Islamic radicalisation haunting many schools. Belatedly, they sought to regain the initiative through the 'Trojan horse' inquiry into the influence of radical Islamists in certain schools. The government is all too aware that it has not been able to contain or neutralise radical Islamists' influence on young Muslims. It is also conscious that its attempt to impose British values on schools might appear as entirely focused on the Muslim community. That is why it has opted to target Christian and Jewish schools. There is little prospect that Hasidic Jews or Christian students are likely to get radicalised anytime soon. However, by targeting them, the government deludes itself into believing that it is actually doing something to rescue Britain from the scourge of religious extremism.
Frank Furedi is a sociologist and commentator. His latest book, First World War: Still No End in Sight, is published by Bloomsbury. (Order this book from Amazon (UK).)
Picture by: Getty / Rob Stothard / Stringer
To enquire about republishing spiked's content, a right to reply or to request a correction, please contact the managing editor, Viv Regan.