The queer saint with a taste for rough trade
A fascinating new biography explores the debauched life of seminal art patron Peter Watson.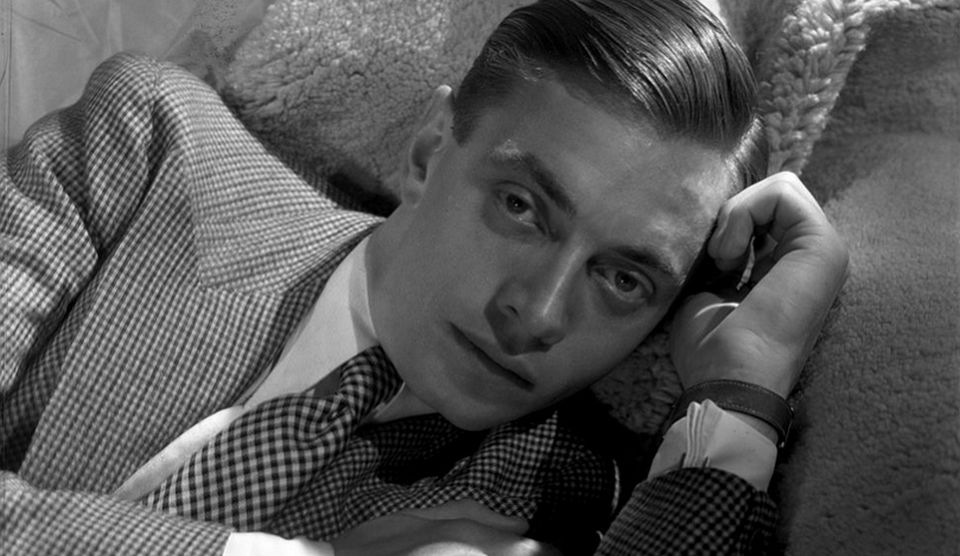 Anyone who's read anything about mid-century British culture will have come across the name Peter Watson. His name appears in various painting provenances and literary biographies of the period, but many may still only know him by name. This biography, Queer Saint: The Cultured Life of Peter Watson, outlines the life of this elusive arts patron and sets Watson at the heart of the cultural life of the period. The book indirectly gives us an insight into the British art scene of the Thirties, Forties and Fifties. The roll call of Watson's acquaintances is a dazzling roster of luminaries; Picasso, Bacon, Camus, Dalí, Orwell, Capote, Giacometti and Visconti all appear, not to mention many great collectors and sponsors of avant-garde art, along with a picante mix of princes, aristocrats and rent boys.
Born in 1908, Peter Watson was the son of a margarine magnate who had bought a manor and title with his fortune. Watson rose above the snobbery of established members of the upper class due to his affability and elegance. He was the beneficiary of a generous trust fund of around a million pounds, with a yearly allowance of £50,000 – a truly princely sum for the time. He was schooled at Eton and then went on to Oxford. He was almost the living embodiment of Sebastian Flyte from Brideshead Revisited – Evelyn Waugh and Watson knew and disliked each other – as Watson spent most of his time cultivating his couture and throwing extravagant parties. He fitted out a two-tone Rolls Royce with gems and fur upholstery. Though intelligent, he failed to apply himself at Oxford and after two years was sent down for failing his exams.
By the time he left Oxford, Watson was a confirmed and unrepentant homosexual. His preference was for casual sex with the rough trade he encountered in clubs and pubs, while his long-term affairs showed a tendency for the emotionally sado-masochistic. He fell in love with a beautiful rent boy (and sometime member of the Hitler Youth) Denham Fouts, whose dissipation was so severe that even Jean Cocteau considered him 'a bad influence'. Watson's case shows that if carried on with sufficient élan, luck and mutual goodwill, almost any amount of homosexual activity could be indulged 'under the radar', albeit not without consequences (he was forever having cigarette cases pilfered). In fact, Watson's best protection against blackmail was that he never concealed his homosexuality.
His most sustained and fruitful relationship was with society photographer Cecil Beaton, who took him to America in 1930 and introduced him to Hollywood society. Watson's attachment to the bisexual Beaton was platonic but emotionally turbulent. Initially, Beaton was infatuated with Watson, but over the years the romance deepened to a sustained friendship. The narrative in this book draws heavily – and gains a lot of its intimacy – from Beaton's diary entries.
Watson gradually tired of the juvenile antics of old public schoolboys and began to shun his old social set in favour of the overlapping worlds of aristocracy and bohemia. A sensitive, refined young gentleman with a considerable private income to spend could not find a more agreeable pastime than that of an art collector. This provided him with both intellectual sustenance and a varied social milieu. Paris became the centre of his life. But the timing of his move there was unfortunate; no sooner had he arrived than he had to flee in anticipation of imminent German invasion.
After arriving back in Britain early in the war, cut off from travel and bored, Watson funded Cyril Connolly and Stephen Spender to edit a new literary journal, Horizon. The journal published poetry and prose by Orwell, MacNeice, Auden, Priestley and Betjeman and first published teenager Lucian Freud's drawings. The impoverished Dylan Thomas used to come to Horizon's office to sell poems for cash.
Initially, Watson's taste was for advanced European artists, including Renoir, Picasso, Ernst, Klee, Miró and Dalí. It was only when cut off from the continent that he started to explore avant-garde painting of British origin. He bought his first Graham Sutherland, quickly followed by art by Ben Nicholson, Christopher Wood and others. He became personally friendly with some of the young British artists he supported, including Robert MacBryde and Robert Colquhoun. He sponsored Lucian Freud and John Craxton in their education and paid for their first studio. Francis Bacon would gamble away his money in Monte Carlo and write to Watson requesting funds. It is easy to see how Watson came to be viewed as the indigent artists' fairy godmother.
By the end of the war, Watson became aware that the art in his Paris apartment had been looted by the Nazis. Initially, he was content for the authorities to restitute the works, but the matter dragged on for months and then years. He encountered one of his own Dalís on the wall of a Swiss museum. French dealers, who Watson personally knew, had trafficked his stolen art. He was shocked and dismayed that famed publisher Albert Skira had turned out to be a collaborator and war profiteer. The delays and deceit of French and Swiss art-world figures – more than the behaviour of the Nazis – did much to sour Watson's outlook. As Watson matured, he outgrew his ostentatiousness and eschewed his former conspicuous consumption. His outlook darkened and his moodiness transmuted into more frequent bouts of bitterness, anger and suspicion.
In late 1949, Horizon closed, its wartime energy spent and Connolly bored by editorial chores. By this time, Watson was preoccupied by the Institute of Contemporary Arts (ICA). He founded the ICA with a group of art enthusiasts in 1947 and was the driving influence in its programming. He curated Francis Bacon's 1955 solo exhibition at the museum, which was Bacon's first solo show at a public institution.
Watson's death in 1956 was as distinctive as his life. Late one night, a policeman was approached on the street by Watson's American lover, Norman Fowler, in a hysterical state. Led to Watson's flat, the policeman broke down the locked bathroom door and found Watson drowned in a full bath. Subsequently, the coroner ruled the death accidental. It does not seem a straightforward conclusion and the authors are right to air the case's inconsistencies. They consider the possibilities of foul play and suicide, but leave readers to follow their own reasoning. Curiously, Fowler died in exactly the same manner years later.
For anyone interested in high culture during the Second World War, this book will make an entertaining and informative read.
Alexander Adams is a writer and art critic. He writes for Apollo, the Art Newspaper and the Jackdaw. His book The Crows of Berlin is published by Pig Ear Press. (Order this book from Pig Ear Press bookshop.)
Queer Saint: The Cultured Life of Peter Watson, by Jeremy Dronfield and Adrian Clark, is published by John Blake Publishing. (Order this book from Amazon(UK).)
To enquire about republishing spiked's content, a right to reply or to request a correction, please contact the managing editor, Viv Regan.