Kick the sex cops off campus
Universities have one responsibility – to educate.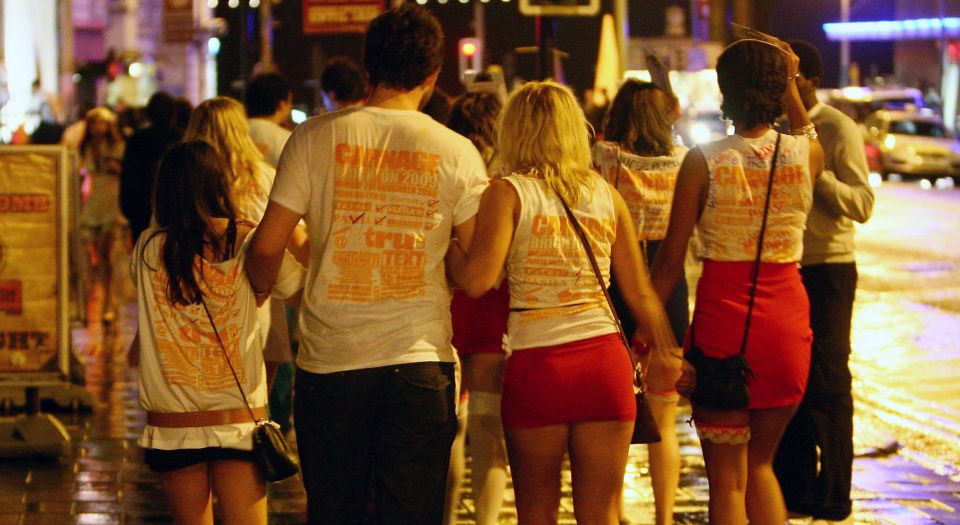 This week, the UK's top universities, assembled under the auspices of the Russell Group, have been criticised for not recording allegations of rape, sexual assault and sexual harassment. This follows on from the story of a former Oxford University student who lost a legal case against the university after she accused it of failing to investigate her claim that she was sexually assaulted by another student. She claimed that Oxford 'creates a hostile environment' in which women are in danger of sexual assault and harassment.
These news reports arrive against a backdrop of ongoing claims that 'rape culture' has infested university life. In 2010, for example, the National Union of Students (NUS) released its Hidden Marks report, which claimed that one in seven women had experienced a 'serious physical or sexual assault during their time as a student'. The claim that sexual assault is now rife on campus was reiterated this week by the NUS national women's officer, Susuana Antubam, who said 'universities are not doing enough to acknowledge and confront the problem'.
Yet these shock-factor stats, so often trotted out by the NUS and other sex-patrolling SU types, are completely misleading. The Hidden Marks report only surveyed 2,000 women across the whole of the UK, and the questions asked were engineered towards producing the most extreme results possible (the definition of sexual harassment in the survey included things like being quizzed about your love life). The sample was also completely self-selecting, meaning student-activist types who shared the survey's warped perspective probably made up the bulk of the respondents.
So let's be clear here. Rape is a serious crime. But it is not the same as unwanted sexual attention. The first is an act of violence and the second is a form of unacceptable behaviour. If the two become conflated in a discussion of the supposed prevalence of sexual assault, this diminishes the severity of rape. Rape is carried out by an individual who has decided to inflict harm on another individual. Sexual assault or harassment now seems to encompass anything that is not contractually agreed and stamped with a students' union's seal of approval.
In a recent interview with Reason, pro-sex feminist Camille Paglia restated her argument for 'the freedom to risk rape', an argument she first made in the 1960s against US universities using the in loco parentis doctrine to control female students' lives. The same in loco parentis arguments are being remade today by universities keen to create a protective climate. Yet, unlike Paglia's generation, students today are being encouraged by their peers in students' unions to embrace this control rather than protest against it.
Paglia's seemingly shocking statement is actually pretty sensible. For women to be completely free and equal, they must embrace risk. Besides, the risk of rape is not something that any woman at university should worry about. There is not a rape epidemic on university campuses. The lack of any clear evidence to suggest that there is a pandemic of sexual violence on campus shows that the idea that women are unsafe is rooted in political fashion rather than fact.
Moreover, rape is a crime that should be dealt with by the police, not a university. The only thing universities should be responsible for is giving students an education. The current demand that universities play parent infantilises young adults and, most crucially, reduces individual freedom. You are an adult when you go to university and, therefore, your general wellbeing is your own responsibility.
If you are raped, your first port of call must be the police, to report the crime. If you are unsure whether you were raped or not, you weren't raped – the very nature of rape means there can be no doubt. If someone oversteps the line, you can deck the guy, throw your drink at him, or tell him to fuck off. You should deal with it yourself there and then, not go crying to your university. There is no epidemic of sexual assault on campus, so if you happen to be unlucky enough to come across a few arse-grabbing guys who haven't had a slap yet, then why not be the one to give them an education?
Paglia is right to argue that women need to take more risks, but women are at more risk brushing their teeth than they are at university. Students should argue for universities to back off and butt out of all aspects of student life that aren't concerned with knowledge and learning – university management should certainly butt out of the bedroom. Students should close down all student-life centres, burn all the sexual-harassment surveys, kick out all the welfare officers, laugh at the consent workshops, and, most importantly, get a grip.
Ella Whelan is staff writer at spiked.
To enquire about republishing spiked's content, a right to reply or to request a correction, please contact the managing editor, Viv Regan.