It's right that Lord Janner won't be prosecuted
Demands to try Janner show how unhinged the child-sex panic has become.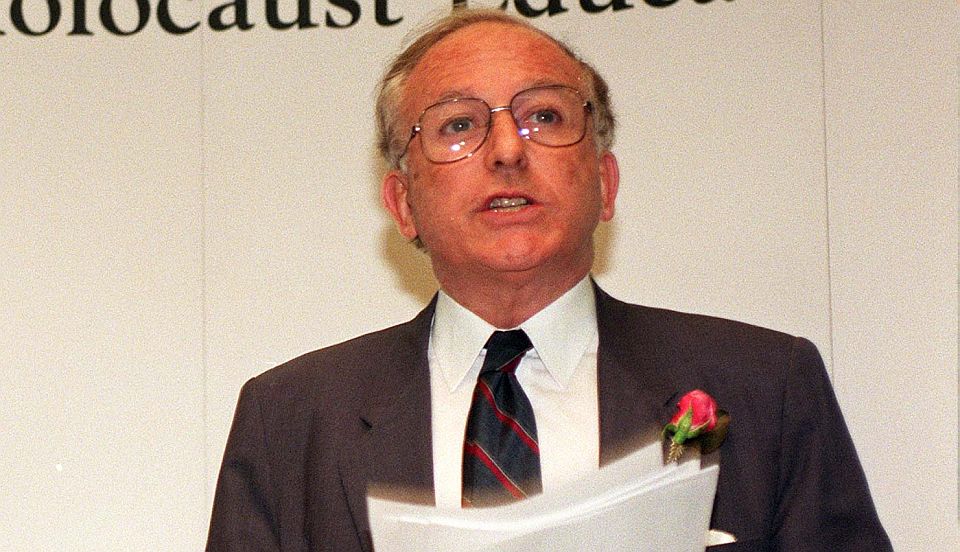 The outraged reaction to the director of public prosecutions' decision not to charge Labour peer Lord Janner, who is alleged to have sexually assaulted young boys at a care home during the 1970s and 1980s, shows just how legally vengeful and unhinged the moral crusade around historic sexual offences has become.
Janner, who has been diagnosed by four doctors as suffering from Alzheimer's, could not have a fair trial: he could not provide instructions to his lawyers; he could not give evidence on his own behalf; he could not even understand the nature of the allegations against him. Bizarrely, this is not deterring some commentators from urging the authorities to try Janner in some capacity. Some newspapers are calling for him to be placed before a fitness-to-plead hearing. These are hearings designed to establish whether or not a defendant is fit to stand trial, a prospect that has already been dismissed by the Crown Prosecution Service (CPS). These hearings involve an unchallenged 'trial of the facts', which would involve the complainants giving evidence about what happened to them. If Janner was found to have done what was alleged, he could be given a limited range of punishments.
A fitness-to-plead procedure would be a complete waste of time, because there is no threat of Janner ever offending again. He is utterly dependent on those around him. Fitness-to-plead procedures are only enacted in circumstances where the defendant needs court-mandated supervision or detention in hospital for mandatory treatment, under what is known as a hospital order. None of these is seriously thought of as being necessary here.
But the reaction to Janner has nothing to do with justice. Calling for a 'trial of the facts', an unchallenged airing of the allegations, is entirely in keeping with contemporary trends around sex offences. The panic around sexual abuse has given rise to its own unique form of justice. Today, it is common for cases against particular defendants to be aired unchallenged, in the most public way possible, in order to give validation to the experiences of the complainant. The purpose of this new form of justice is not to get at the truth, but rather to provide a ceremonial process for the confirmation and validation of the complainant's story.
We have seen this in the bizarre charade that is the Independent Panel Inquiry into Child Sexual Abuse. The inquiry was forced to reject numerous proposed chairs and other personnel because of their apparent 'ties' to the establishment. There was no real reason why these chairs would fail to be objective about child-sexual-abuse allegations, but that is not the point of the inquiry. The point is to offer ceremonial confirmation of the complainant's account. The fact that the chair had some connection to the British establishment meant there was a risk that they would deviate from the pre-established story of the complainants. Their objective treatment of the evidence mattered less than their ability to remain entirely on-message.
This new form of justice has taken on a life of its own. The press is often used as the forum in which sexual allegations are initially made. Many of the stories of sexual abuse that fill newspapers are never raised with the authorities. Instead, the allegations are paraded unchallenged before the public, who are encouraged to respond with an 'I believe you'. Most worryingly, this new form of justice is regularly relied upon by young people, who routinely use social media to make allegations of serious sexual violence. Most recently, this has included a 19-year-old woman making an allegation of rape against a YouTube star. The video has received nearly two million views, but when the Los Angeles police sought to investigate the case, the complainant was found to be uncooperative.
So the calls for a senile octogenarian to face some sort of tribunal, in order that the complainants can air their accounts while he passively watches on from the sidelines, should be seen as part and parcel of a new form of justice that has established itself around allegations of sexual abuse. This emerging form of justice has nothing whatsoever to do with getting at the truth. It is a peculiar new social ritual in which allegations are thrown into the public sphere and greeted with unchallenged validation. In the calls to try Janner despite his illness, this showtrial impulse has taken on a barbaric and ruthless dimension, one that abandons basic humanity in the face of panic and hysteria.
Luke Gittos is law editor at spiked, a solicitor practising criminal law and convenor of the London Legal Salon.
Picture by: PA Images.
To enquire about republishing spiked's content, a right to reply or to request a correction, please contact the managing editor, Viv Regan.