What's behind the fashion for banning?
Barely a day passes without someone demanding a ban on something.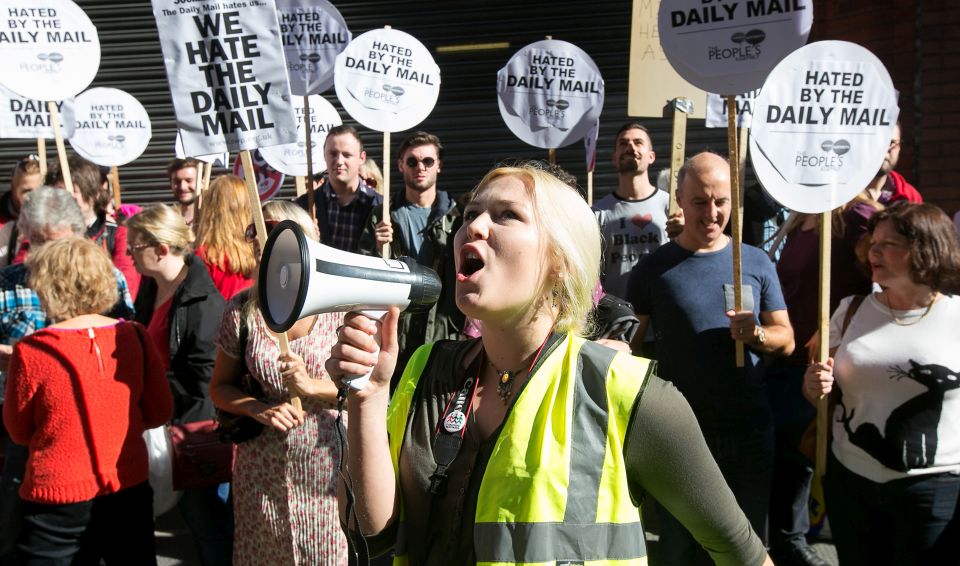 Once upon a time, it was left to tinpot dictators, ecclesiastical zealots, illiberal judges or scary inquisitors to proclaim a ban, to demand that some publication or custom or subversive phrase be outlawed. In the twenty-first century, however, calls for banning stuff have come down to Earth: now, literally anyone with access to the internet can demand a ban, and many do.
In Britain, student unions only show signs of life when they're demanding that an outrageous 'so and so' be banned. Online and offline campaign groups call for bans to strengthen their 'message'. Unimaginative politicians call for bans to demonstrate that they actually have some strong views. And, of course, governments implement bans to show that they mean business.
The powerful impulse towards banning various human activities or ideas can be seen in the scale and breadth of the banners' targets. Even if one takes a short timespan – such as the past couple of weeks – one will find that there have been far too many calls to ban stuff to be evaluated here.
One of the most fascinating features of today's culture of banning is the way the aspirant banners hold up their actions as evidence of their heightened 'awareness'. Indeed, 'raising awareness' has become coterminus with calling for a ban. Take the recent attempt by the French parliament to pass a law banning skinny models. The proposed law would require modelling agencies to get medical certificates from models to ensure that their body mass index is at least 18. In the end, this ridiculous law was voted down, but its supporters were delighted that they had succeeded in 'raising awareness'. In Israel in January, they banned 'underweight models' who have a BMI under 18.5 — again in the name of raising awareness!
As it happens, the banning industry is far more interested in ridding the world of fatness than it is worried about thin people. That is why, a few days ago, nutritionists called for a ban on what they described as 'unhealthy food' being displayed at shop checkouts. Public-health banners can never resist the temptation to draw an analogy between the thing they want to ban and cigarettes. 'Like cigarettes' is their phrase of choice. That is why it was inevitable that the leader of the campaign to outlaw unhealthy food anywhere near shop tills asserted that 'since cigarettes were banned from being on display tills', it is 'about time that the same principle was applied to unhealthy snacks'. After all, munching a Kit Kat is as dangerous as smoking a pack of 20 before breakfast, right? This equation of a bar of chocolate with a pack of fags is, of course, done in the name of 'raising awareness'.
But why only keep bad stuff away from shop tills? Last week it was reported in the Lancet that international 'experts' are now calling for a total ban on tobacco sales by 2040. In Australia, campaigners are more modest: they're only calling for government to ban the sale of 'powdered alcohol', which goes by the rather attractive name of 'Palcohol'. This campaign is being spearheaded by the liquid wing of the alcohol industry, which believes that the bizarre product of powdered alcohol is 'inconsistent with the responsible use of alcohol within Australian society'. Meanwhile, last week a National Assembly of Wales Health and Social Care Committee report called for a ban on 'legal highs'. This campaign to make legal highs into illegal highs rather suggests that anti-drugs policymakers have learned nothing and forgotten nothing since the days of 'Reefer Madness'.
And as I write this paragraph, I get an email alert informing me that at Westminster, the parliamentary select committee on health has called for the banning of fast-food outlets from NHS hospitals. It appears that 50 per cent of the NHS's 1.4million employees are themselves overweight or obese! So what will public-health banners target next?
Scientific innovation and drugs are also favoured themes in the ban-merchants' manual. So the advocacy group Public Citizen has called for the banning of a popular type of statin, Rosuvastatin, because it allegedly increases the risk of type-2 diabetes. In Germany, politicians are busy drawing up a national ban on GMO cultivation.
A group of biologists has demanded a worldwide moratorium — a temporary ban — on the application of a new genome-editing technique that could alter human DNA, and which therefore offers humanity the opportunity to gain some control over hereditary diseases. Campaigners hope that banning this wonderful technology will give them time to acquaint the public with the 'ethical issues' surrounding it. That is, they want time to raise awareness.
Banning people and ideas you don't like is a hot issue for moral crusaders. In the US, the very funny comedian Will Ferell called for the banning of fraternities from university campuses. Fraternities have become an all-purpose target for a variety of groups and causes that wave the 'Ban it!' flag. And the Anglo-American banning culture is now being globalised. The Delhi University Students' Union has decided to follow the example of its peers on American and British campuses. It has asked the principal of Tegh Bahadur Khalsa College to ban a play for being anti-Hindu. It is reassuring to know that campus intolerance is not confined to Anglo-American campuses.
With so much banning in the air, it is not surprising that individuals have piled in with their own personal causes. My favourite personal call for a ban over the past week came from a mum who wants dogs banned from beaches in Clacton, after her three-year-old boy was hurt by a puppy. The mum acknowledged that this was a small incident and that her son suffered only 'minor cuts to his face'. 'The owner was extremely apologetic and we completely appreciate that this was playfulness, not an attack or display of aggression', she said. Nonetheless, despite the understanding that she showed regarding the behaviour of the puppy, she still felt compelled to call for a ban. Why? Probably because making such a demand has become the culturally affirmed default response to pretty much every challenge we face in the twenty-first century.
Back in the fifteenth century, the word ban was applied to a formal ecclesiastical denunciation. It communicated the idea of anathema, interdiction and excommunication. In today's world, the word ban likewise contains the sentiment of excommunication. But in contrast to the past, when the targets of ecclesiastical denunciation were relatively clearly defined, today the targets are far more arbitrary. That's because, unlike the morally purposeful excommunicators of the past, today's awareness-raisers have very little in the way of a clear morality or firm idea to communicate. In the land of moral illiteracy, all that's left is the ban.
Frank Furedi's First World War: Still No End in Sight is published by Bloomsbury. (Order this book from Amazon (UK).)
PS. As I am about to put down my metaphorical pen, I receive news of a call to ban interaction between generations. This call for a 'ban on grooming' sounds a bit like the demand to ban sweets from the sight of children in supermarkets, in that it's presented as being all about protecting kids from harm. But, as with so much banning today, it actually has insidious, chilling implications for community life.
To enquire about republishing spiked's content, a right to reply or to request a correction, please contact the managing editor, Viv Regan.