Three judges caught watching porn? Let's put 'self-love' on trial
We must stop treating the consumption of porn as good or healthy.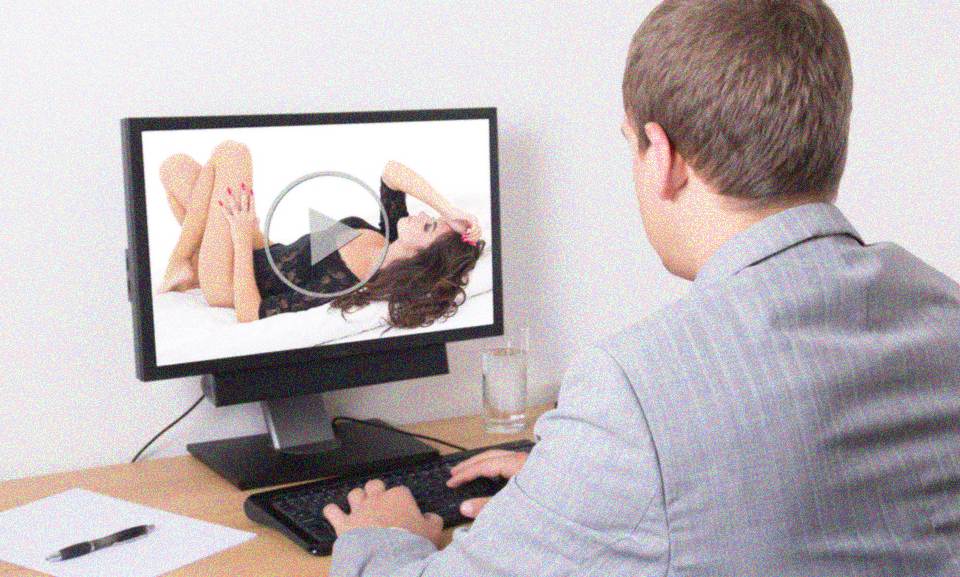 This week, three judges were removed from office for using court computers to watch porn. A fourth has since resigned before the conclusion of an investigation into his computer use. District judge Timothy Bowles, immigration judge Warren Grant and deputy district judge and recorder Peter Bullock were all fired for having used their work computers to access legal – the Judicial Conduct Investigations Office were keen to stress the word 'legal' – pornography. There will be no criminal proceedings against the judges – it was legal porn, remember – but they were removed from office as a matter of disciplinary procedure (insert 'disciplinary procedure' joke here).
Now, it would be very easy to just have a good laugh at the whole thing. But there is something depressing about the revelation that officials of the state have been using their computers to get their jollies off during work hours. It is not yet clear where the judges viewed the videos, but there is apparently a risk that convictions will be overturned on the basis that the judges may have missed key evidence in the course of criminal proceedings. For the first time in history, there is the possibility that people have been deported and detained following a hearing in which Grant was getting his rocks off to online porn.
The case is one for our times. Of course, judges have been known for their illicit dalliances in the past: shacking up with their maids, their secretaries and anyone else who likes the sight of a poised gavel. Of course, judges are only human and have the same urges as the rest of us – even if most of us can suppress them for the duration of the working day. But this is arguably worse than a steamy, extra-marital affair with a judicial secretary. This case shows something more than just the egregious unprofessionalism of our judiciary: it shows that today's judicial dalliances have gone masturbatory. This is depressing for reasons which extend outside of the courtroom.
In recent years, porn has become so normal that it is almost a new sexuality. It is no longer taboo to talk about the kind of porn you watch or to relay how much time you spend bashing the proverbial bishop. Fifty Shades of Grey is a bestselling book and blockbuster film, celebrated for its status as 'respectable porn'. But, today, that is a misnomer. All porn is 'respectable'. Whacking off has become the new shacking up. This endless reverence for one's own genitals is celebrated as part of a new age of 'self-love', in which jerking off into a handkerchief – or even a judicial robe – is comparable to the act of having actual sex with someone else. We live in an age where gratifying one's self is more important than cultivating meaningful relations with another person. Entering into an intimate relationship, with the implied relegating of one's own gratification to a second-order priority, is seen as nothing more than a dangerous step into risky emotional territory.
That's why the revelations about these judges has not been treated as a moral transgression on their behalf, as would a typical affair with a living human being, but rather as a 'misuse' of the court's computers. The judicial office described the incident as an 'inexcusable misuse of their judicial IT accounts'. Watching porn is fine, the message seems to be, but to use up valuable server space is a step too far. The case has been treated as one of unprofessionalism, with barely anyone daring to criticise the fact that the judges were watching porn in the first place. Porn is considered legit to such an extent that the reaction of the judicial offices would probably have been the same if the judges had been playing violent, shoot-em-up videogames like Call of Duty when they should have been deciding the fate of their subjects.
You don't have to be a repressed prude to see that there is something weird about how normalised pornography has become. You don't have to be a militant feminist to think that the model of sexuality presented in pornography, which effectively reduces sex to a spectacle devoid of any intimacy whatsoever, is something which should be stigmatised. The fact that porn is no longer taboo, the fact that it is now treated as part and parcel of contemporary sexuality, shows that modern society values purportedly 'safe' self-tugging above intimacy and 'risky' mutual gratification.
We should use these wigged-up wankers as a platform to re-stigmatise porn. Judges of the world: those secretaries, clerks and – lest we forget – long-term partners you used to shack up with are still out there. Turn off the computer and go and find them. Hopefully the rest of us will turn off the laptops, leave the lonely confines of our bedrooms, and dutifully follow suit.
Luke Gittos is law editor at spiked, a solicitor practising criminal law and convenor of the London Legal Salon.
Picture by: Shutterstock.
To enquire about republishing spiked's content, a right to reply or to request a correction, please contact the managing editor, Viv Regan.