Stop Gendercide: a dangerous campaign
Changes to the UK criminal law could put abortion doctors on trial.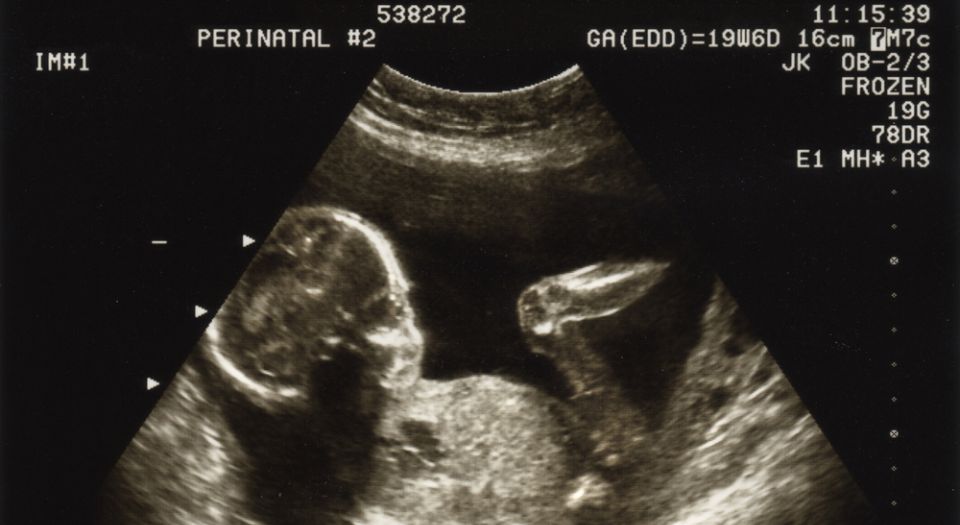 Later this month, UK politicians will debate a parliamentary amendment to the Serious Crime Bill that would make it illegal to conduct or procure an abortion on the grounds of the sex of the unborn child.
The MP behind this amendment is Fiona Bruce, the chair of the All Party Pro-Life Group. So far she is supported in her efforts by around 100 MPs. She is backed by the organisations Jeena International and Karma Nirvana, an assortment of religious groups and individuals who describe themselves as human-rights advocates (see the signatories to this letter to the Telegraph). Bruce's campaign is called, rather unsubtly, Stop Gendercide.
Those who support making sex-selective abortion a crime claim they are dedicated to upholding the rights of girls and women who experience violence and abuse. The girls and women in question are described as either 'Muslim, Sikh and Hindu' or 'from ethnic backgrounds'. Anti-sex-selective abortion campaigners claim that women from these religious groups or ethnic backgrounds are being forced to abort pregnancies where the 'unborn child' is female.
Those who have followed the abortion debate over the years will have noticed that the pro-life campaign can be thought of as a cause in search of an argument. It is chameleon-like and unprincipled. It has tried out arguments against abortion on the basis of disability rights (abortion for fetal abnormality is discrimination against the disabled, they say); on the basis of scientific expertise (late abortion should be banned because a fetus feels pain, the argument goes); and on the basis of women's health (abortion gives women breast cancer and post-abortion syndrome, apparently). Indeed, prior to Stop Gendercide, Bruce's efforts were focused on a 'parliamentary enquiry into abortion for fetal disability'. This sought to suggest that women who have abortions where abnormality is detected are effectively breaking disability-discrimination legislation.
None of these attempts to popularise restrictions on abortion have been very successful, at least in the UK. This time, however, an argument seems to have been found by anti-abortionists that has initially gained much more support from outside sources. Stalwarts of the pro-choice movement are doing everything they can to explain what is so wrong with what is being proposed. But many others who would normally consider themselves pro-choice seem to have been confused by the argument that, in the case of 'sex selection', abortion should be considered a form of violence against women. This claim needs to be subjected to strong and relentless criticism.
The first objectionable idea associated with Stop Gendercide is that changing criminal law is a good way to 'send a message' about the problem of 'gender abortion'. The argument here is that it can do no harm to make it clear to society in general that 'gender abortion' is wrong. But the criminal law should not be seen as a campaign tool available to interest groups looking for a way to publicise their message. The criminal law is a serious business; it makes criminals out of those found guilty, and then sends the guilty to prison.
Yet there is clearly already a sense among many campaigners that the criminal law can be used as little more than a campaign tool, and never mind the consequences. For example, the response to the recent trial of Dr Dhanuson Dharmasena, who was accused of carrying out female genital mutilation (FGM), was very telling. The case collapsed in court because Dharmasena had quite obviously not carried out FGM – he had merely done his best to treat a patient during and after childbirth. Yet this didn't stop so-called girls-rights campaigners saying they were still very pleased to see the doctor put on trial. 'Awareness' was 'raised', they said, and this is what really matters. In fact, raising awareness, sending a message, matters more in their eyes than anything else, including everything this doctor was put through for no good reason. Is it any wonder that some involved in abortion provision raise concerns that what is happening at the moment on the issue of 'gender abortion' is making doctors who might work with the abortion service think twice?
The second objectionable idea is that abortion laws need to to be tightened up. Those arguing for this claim there is evidence of 'gender abortion' (some statistical evidence provided in one 2007 research paper is constantly referred to by Stop Gendercide campaigners, although the paper's author, Sylvie Dubuc, is on record as opposing the Bruce amendment). Because sex-selective abortion happens, say campaigners, the law must be 'unclear', and therefore 'something must be done'.
This brings us back to abortion law, what it says and how it works. The 'Bruce Amendment' states that, 'Nothing in section 1 of the Abortion Act 1967 is to be interpreted as allowing a pregnancy to be terminated on the grounds of the sex of the unborn child'. Section One of the Abortion Act reads as follows:
'Subject to the provisions of this section, a person shall not be guilty of an offence under the law relating to abortion when a pregnancy is terminated by a registered medical practitioner if two registered medical practitioners are of the opinion, formed in good faith –
(a) that the pregnancy has not exceeded its twenty-fourth week and that the continuance of the pregnancy would involve risk, greater than if the pregnancy were terminated, of injury to the physical or mental health of the pregnant woman or any existing children of her family; or
(b) that the termination is necessary to prevent grave permanent injury to the physical or mental health of the pregnant woman; or
(c) that the continuance of the pregnancy would involve risk to the life of the pregnant woman, greater than if the pregnancy were terminated; or
(d) that there is a substantial risk that if the child were born it would suffer from such physical or mental abnormalities as to be seriously handicapped.'
Those who have pointed out that there is, in fact, nothing 'unclear' about this law are correct. What the Abortion Act makes very clear is two things: first, two doctors have to form 'good-faith judgements' about the woman in front of them; second, what the doctors have to make a judgement about is her health and whether continuing the pregnancy poses a greater risk to her health than ending it through abortion. So, were it the case that a woman in front of a doctor was being forced into the clinic by her family, if there was any indication whatsoever that she did not wish to end the pregnancy – by what she said, or through her behaviour – then no decision to abort would be made. No doctor could, or would, agree in good faith that it would be in the interests of the woman's health to carry out an abortion.
Yet Stop Gendercide appears to be suggesting that doctors are going ahead and aborting fetuses at the behest of women's religiously motivated relatives. This would be to suggest that doctors are doing the very opposite of what the law says they should (ie, protect women's health). This is an outrageous slur on the conscientious doctors who work in the abortion service and have every reason to act within the law and for the best interests of the women they are treating.
A doctor accused of breaking the law in this way would be subject to a criminal prosecution, followed by a prison sentence if found guilty of violating the terms of the Abortion Act. Putting doctors on trial for carrying out abortions is, without doubt, what the anti-abortion movement would like to see. It is high time others involved in Stop Gendercide were put on the spot and made to answer the question: is that what you are after, too?
Stop Gendercide also appears to be suggesting that even if doctors are acting in good faith, and have no reason to refuse abortion, they should still refuse certain women's requests because of their ethnicity or religious heritage. It is worth asking where this would leave Asian women seeking abortion, or the doctors who work in the service? Well, bizarrely, it would mean that women themselves become the subject of criminal prosecution, since the law will say that they have committed an offence if they have a 'gender abortion'. The penalty is 12 years in prison.
Another possibility is that the Bruce amendment leads to a situation where doctors end up with no choice but to treat Asian women differently. They would have to suspend the usual application of good-faith judgement even if it seems clear there is no coercion and the abortion is perfectly justified under Section One of the Abortion Act. Asian women would be singled out. They would have to justify themselves to a doctor and answer the same question, 'But is this really what you want to do?', over and over.
So for those inclined to vote with Bruce on this issue, here's the question: is this really what you want?
Dr Ellie Lee is a reader in social policy at the University of Kent, director of the Centre for Parenting Culture Studies (CPCS), and co-author of Parenting Culture Studies.
Picture: Suzanne Tucker/Shutterstock.
To enquire about republishing spiked's content, a right to reply or to request a correction, please contact the managing editor, Viv Regan.