New rape laws: turning sex into a crime
Rape laws in England and Wales have become terrifyingly Kafkaesque.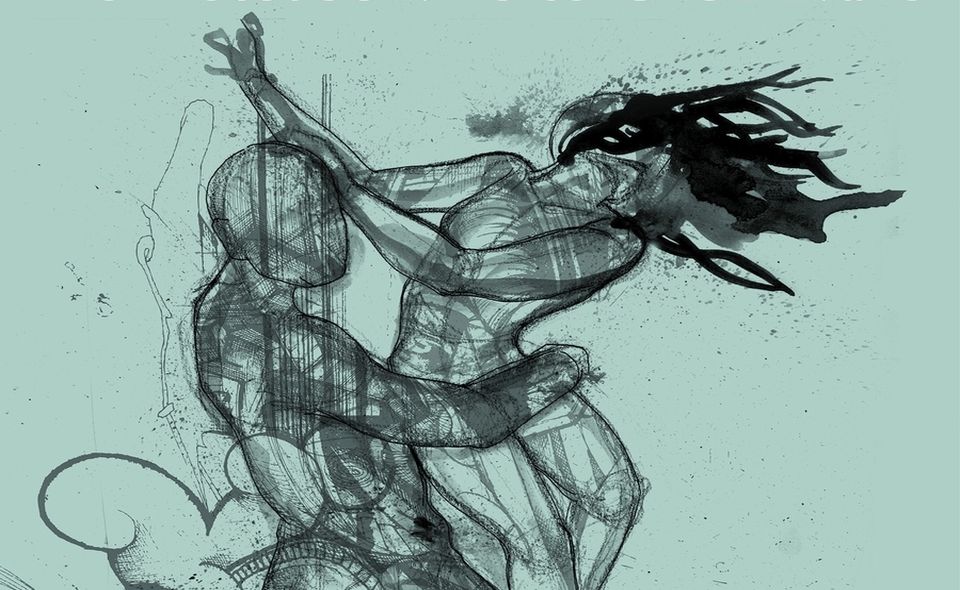 Rape is a serious crime: those convicted of it face a lengthy prison sentence. Sexual foolishness or stupidity should not be a crime, although its protagonists may well be deserving of moral censure. There is a line to be drawn between sex that is criminal and sex that lacks the criminal culpability to warrant a lengthy prison sentence. In recent years, that line has moved so that those who deserve the shameful tag 'rapist' are now joined by some who do not.
The point was well made by the journalist Sarah Vine, who wrote of sexual behaviour that should not be criminalised: 'Let's face it, we've all done it at one time or another. Shared a cab home with someone we shouldn't have; invited the wrong guy in for coffee. Unless you're a saint, the chances of getting through life without making at least one disastrous sexual choice are very small.'
Acts of sexual foolishness or stupidity by men and women, particularly the young, have always happened. But, as Vine pointed out, 'it used to be that women who made stupid mistakes with men, who had non-violent sexual encounters in dodgy circumstances – while drunk or otherwise intoxicated, in the heat of the moment or for a million other reasons – did not wake up the next morning and decide they had been raped. They took a shower, gave themselves a stern talking to, maybe told a friend about it , had a bit of a cry – and then moved on as best they could, vowing along the way never to end up in that kind of damn stupid situation again.' Likewise, men who made stupid sexual decisions would, in days gone by, have learnt from their mistakes, often as part of a process of growing up.
But today, to use Vine's words, 'there's a far easier option' for the woman: 'blame the bloke' by 'crying rape'. And for the bloke there is now the stark scenario of being woken up not just with a splitting headache and a guilty conscience, but by a policeman's knock on the door.
Sarah Vine was right to draw attention to the way rape laws are now invoked in respect of sexual encounters that are foolish or stupid, but which should not engage the criminal law. Essentially, rape laws are now being used against some men whose behaviour does not, by a proper yardstick, warrant the tag 'rapist'.
A good example was considered by the Court of Appeal in 2007, after Benjamin Bree, a 25-year-old without any previous convictions, was convicted and sentenced to five years in prison for raping a university student whom he'd met once before. On their second meeting, they'd been out for a meal before returning to the woman's flat arm in arm. Both had been drinking and, in the woman's case, this impaired her memory. The woman's case was that although she remembered various sexual acts, she 'did not want to have sex, but she did not say so to him'.
Bree's case was that the woman responded positively to his physical contact and that she removed her own pyjama trousers and asked if he had a condom. The parties agreed that the woman never said or did anything to give the impression she was not consenting, save that the woman claimed to have felt pain at one point, uttered an 'ow', and was said to have turned over at one stage to avoid intercourse. On the other hand, Bree described the woman's movements as 'pretty enthusiastic'.
So far this might sound like a fairly typical sexual encounter facilitated by alcohol. But a few days later, Bree was arrested at 6am. A most telling part of the court report was that the arresting officer observed Bree 'to be shocked and extremely upset, and could not believe that an allegation of rape had been made against him'. Nevertheless, Bree was subsequently charged with rape, tried and convicted by a jury, and sentenced to five years in prison.
The Court of Appeal allowed Bree's appeal, but by then he had spent six months in prison, on the sex offenders' wing for his own protection. What should trouble anyone about the Bree case is how it could ever have resulted in: first, a complaint to the police; second, an arrest; and third, a prosecution and a jury conviction. Yet the answer to each of these troubling questions is that rape laws are now drawn so widely that Bree's case is far from being a one-off.
Today, it is not uncommon for rape charges to be brought in respect of foolish or stupid sexual encounters. After presiding over back-to-back trials where a female complainant had been so drunk she could not remember what had happened and, therefore, whether she had consented to sex, Judge Mary Jane Mowat observed that 'the rape conviction statistics will not improve until women stop getting so drunk'.
It was significant that Judge Mowat prefaced her comments by noting she would 'be pilloried for saying' them. She may have had in mind the treatment of Ken Clarke MP, who, in 2011, referred to 'serious rape'. This prompted Labour leader Ed Miliband to call for Clarke's resignation on the grounds he was suggesting 'there are other categories of rape'. Clarke spent the rest of the day saying he 'always believed that all rape is extremely serious' and he was 'sorry' if his comments had given any other impression.
Despite the censorious you-can't-say-that attitude of some feminists, there is an urgent need, not to debate the seriousness of rape, but to debate what rape is. Rape, properly defined, is serious. But by redefining rape to encompass drunken or foolish sexual activity, which a man believes the woman is consenting to, the crime of rape is, in these instances, being stripped of its criminal culpability.
'Impossible', claim rape campaigners with a glib understanding of how rape is now defined. Labour MP Harriet Harman responded to Sarah Vine's column with an all-too-familiar analogy: 'If I leave a window open an inch and someone breaks in, steals everything I own and ransacks my house, no one would say it wasn't a crime or that the offender had "made a mistake".'
Yet there is no parallel between a burglar who trespasses into a house and steals, and a man who believes a woman is consenting to sex. Trespass followed by theft is inherently unlawful. Sex, though, is inherently lawful, which is why it requires a carefully drawn law before it is criminalised. Traditionally, a conviction for rape could only be secured if the prosecution proved beyond reasonable doubt that the man either knew the woman was not consenting to sex or he could not care less whether she was consenting (Morgan, 1975). It was this mental element of the offence (mens rea, as lawyers call it) that ensured that only defendants with an appropriately guilty mind could be convicted of rape.
It should be the defendant's absence of belief in consent that turns lawful sex into unlawful sex. What links stranger rape in the dark alley with acquaintance rape in the bedroom is the criminal culpability that comes from the man penetrating the woman without honestly believing she has consented. It is his state of mind that may put him behind bars. So long as the defendant has this culpable state of mind, it is correct to say that rape is rape and is always a serious crime.
But rape laws were reformed by the Sexual Offences Act 2003 to enlarge significantly the type of behaviour that was criminalised. In particular, under the reformed law, a defendant's belief that the woman was consenting no longer necessarily results in an acquittal, because the jury must now ask itself whether it was reasonable for the defendant to have believed the complainant was consenting. In other words, the issue of consent no longer turns on what the defendant believed, but on a jury's view of what it was reasonable of him to have believed.
A man can now be convicted of rape even though he honestly believed the woman was consenting to sex. It is by allowing jurors to disregard the man's actual belief in favour of what they consider to have been a reasonable belief that the law can criminalise men for acts of sexual foolishness or stupidity. But, in truth, such a man is no more a rapist than the idiot is a thief for taking a woman's bag from the cloakroom in the unreasonable, but genuinely held, belief that it was his.
The Bree case highlights the problem. Bree said he believed the woman was consenting, a view he supported with her behaviours, and neither the woman nor the circumstances came close to establishing otherwise. Yet the jury's finding of guilt implies that the jury found such a belief to have been unreasonable. Bree was convicted (albeit cleared on appeal) not for actually having a guilty mind, but because the jury decided he should have had a guilty mind. Bree's case illustrates how rape laws are unjust for abrogating the fundamental principle of justice that a person should not be convicted of a serious offence unless he actually had a guilty mind.
The injustice of the current law was codified last month by the director of public prosecutions (DPP), Alison Saunders, who unveiled a new 'toolkit' for police and prosecutors that requires them 'to make sure they ask in every case where consent is the issue – how did the suspect know the complainant was saying yes and doing so freely and knowingly?'. What Saunders astutely recognises is that juries, armed with the Sexual Offences Act 2003, can and do now convict defendants for acts of sexual foolishness or stupidity. And that if the Benjamin Brees of this world want to avoid spending several years in prison, they would do well to ensure they have evidence to satisfy a jury that their sexual partner 'was saying yes and doing so freely and knowingly'.
As Sarah Vine observed, this is 'laughably absurd: "Hang on a moment, would you mind awfully just signing this pre-prepared document? If you could just place a tick in the boxes next to the acts that you do consent to, just leave the others blank, and sign and date here, then we can proceed".' Nowadays, Romeo would be well advised not just to get the Vine checklist signed but also to keep a breathalyser and sniffer dog by the bed in case Juliet wakes up and claims her consent was not 'freely and knowingly' given for want of intoxication from drink or drugs.
Yes, it is 'laughably absurd', but it also indicates where rape laws under the Sexual Offences Act have taken us. And for those men who receive the policeman's knock on the door at six o'clock in the morning, it is a sickening absurdity. For those men who become convicted rapists, who serve years in prison, it is an unjust absurdity. An absurdity, that is, for those men who honestly believed their sexual partner was consenting.
When she wrote her article, Vine must have known that she, like anyone who questions the justice of some rape laws, would be vilified. So she got her retaliation in first by referring to 'the so-called "vagenda": the all-men-are rapists brigade, top feministas like Harriet Harman and the femi-fascist Twitter mob who, increasingly, seem to hold sway in public policy'. Yet there is clearly a need to debate a rape law that put Benjamin Bree behind bars, that can convict a man of rape who honestly believes his sexual partner is consenting, and which enables the DPP effectively to require a suspect to establish that his sexual partner was consenting. Some things are more important than the censorious you-can't-say-that attitude of some feminists – justice is one of them.
Jon Holbrook is a barrister based in London. He was shortlisted for the Legal Journalism prize at the Halsbury Legal Awards 2014. Follow him on Twitter: @JonHolb.
To enquire about republishing spiked's content, a right to reply or to request a correction, please contact the managing editor, Viv Regan.