Je suis Charlie? Then challenge the Islamophobia industry
The accusation of 'Islamophobia' is designed to strangle critical thinking.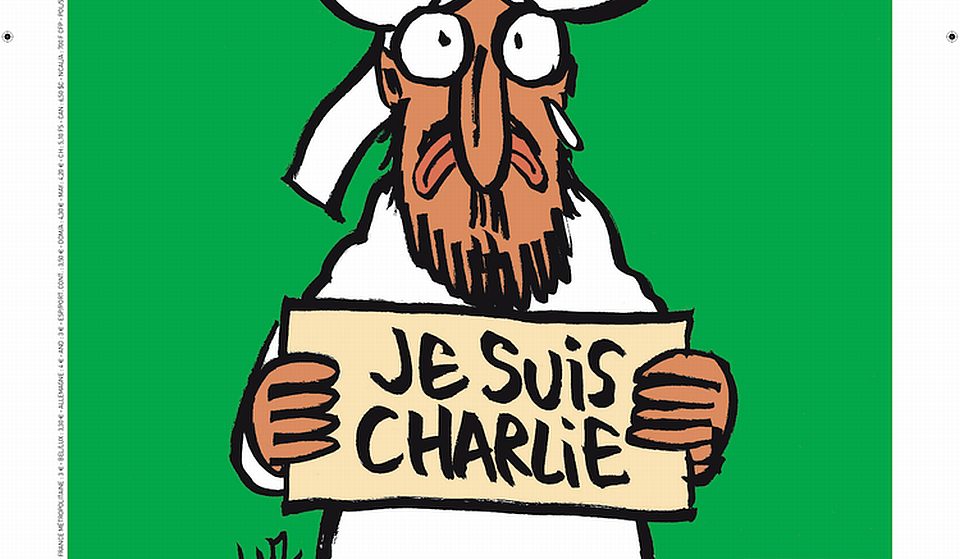 If Europe really wants to pay tribute to the journalists and cartoonists massacred in Paris last week, it could do worse than ditch the term 'Islamophobia'. For this empty, cynical, elitist phrase, this multicultural conceit, has done an untold amount to promote the idea that ridiculing other people's beliefs and cultures is a bad thing. In fact, the widely used but little thought-on i-word has pathologised the very act of making a judgement. It has turned the totally legitimate conviction that some belief systems are inferior to others into a swirling, irrational fear — a phobia — worthy of condemnation and maybe even investigation by officials. That those two gunmen thought Charlie Hebdo's 'Islamophobic' cartoonists deserved punishment isn't surprising — after all, they grew up on a continent, Europe, that is so riven by relativism, so allergic to making moral judgements, that even saying 'Islamic values are not as good as Enlightenment values' is now treated as evidence of a warped, sinful mind, as a crime, effectively.
Never has the disconnect between the claims of the Islamophobia industry and the reality on the ground in Europe been as starkly exposed as over the past week. The blood on the floor of Charlie Hebdo's offices was still wet when, moving on with callous speed from worrying about the terrible fate of 10 journalists, the respectable media started fretting about the danger now faced by European Muslims. We should all fear 'the coming Islamophobic backlash', said one hack. The Guardian thunderously warned that 'Islamophobes [will] seize this atrocity to advance their hatred'. But no Pavlovian backlash came. Aside from the chucking of some dud grenades into the courtyard of a mosque in Le Mans — a terrible act, yes — there has been no mob fury with Muslims. The unreality of the Islamophobia industry's claims became startlingly clear following the murder of four Jews in a shop by an accomplice of the Charlie Hebdo killers. Even after this act of anti-Semitism, observers continued to fret about the mortal threat allegedly facing Muslims from the ill-educated Euro-mob. Yesterday, as the bodies of the four Jews were being prepared for the flight to Israel, George Clooney told a bunch of fawning journos how worried he is about 'anti-Muslim fervour' in Europe. It's surreal; real through-the-looking-glass stuff.
The factual chasm between the fears of the Islamophobia panickers and what actually happens after a terrorist attack reveals a seldom-grasped truth about the idea of 'Islamophobia': it is not in fact a description, far less an accurate one, of the rise of racist thinking or the state of community relations in Europe; rather, it is a term that developed and spread to chastise the moral criticism of certain belief systems. The now Europe-wide concern about Islamophobia differs from all other modern campaigns against racism and prejudice in one important way: it is the creation of political elites rather than being a grassroots campaign to win equality or liberty for a particular minority. Islamophobia is in essence a multicultural conceit, the invention of infinitesimally small, aloof, crisis-ridden elites keen to clamp down on any heated or overly judgmental discussion of non-Western values.
Unlike the civil rights movement in 1950s and 1960s America, where vast numbers of blacks fought tooth-and-nail against racial segregation and pervasive state violence, or the anti-racist movements in Britain in the 1970s and 1980s, when communities agitated against discrimination, the concern with Islamophobia came not from the streets but from the rarefied, removed world of think-tanks and professional handwringers. The current understanding of 'Islamophobia' comes in large part from a 1996 report produced by the Runnymede Trust, a UK-based race-equality think-tank. This report's definition of Islamophobia — 'a shorthand way of referring to the dread or hatred of Islam' — is now the most widely accepted, not only in Britain but in much of Europe. Tellingly, the Runnymede report was based, not on any serious measurement of real-world discrimination against Muslims, but predominantly on an analysis of the media depiction of Islam and its followers. That is, from the very outset the term Islamophobia was more concerned with media and moral judgement of a belief system — with apparently problematic words and ideas — than with actual physical or institutionalised prejudice against Muslims. Even more tellingly, 3,500 copies of the report were distributed among, as one author describes it, 'metropolitan authorities, race equality councils, police forces, government departments, unions, professional associations, think tanks and universities'. The great and good. These were to be the watchers for any expression of 'dread of Islam', the policers, in essence, of criticism of or disdain for a belief system.
The Runnymede report makes clear the key concern of those who invented the idea of Islamophobia: that it is wrong to be judgmental about non-Western values or to elevate the West's way of life over other people's ways of life. As this defining document puts it, one sure sign of 'Islamophobia' is a view of Islam as 'inferior to the West'. Those who speak of a 'clash of civilisations' contribute to the climate of Islamophobia, it said. In order to challenge Islamophobia, Runnymede suggested to the cliques of academics, coppers and officials it sent its report to that they should encourage people to understand that Islam is 'distinctively different, but not deficient' and is 'as equally worthy of respect [as Western values]'. Furthermore, it said, we brave warriors against Islamophobia must challenge the idea that Islam's criticisms of the West are without foundation and should instead encourage people to consider and embrace '[Islam]'s criticism of "the West" and other cultures'.
What we have here is not any traditional campaign against racism, launched by communities themselves and aimed at irrational prejudices; rather, this is a censorious assault on certain ways of thinking, on moral judgment itself, launched by the most upper echelons of Western society. In chastising the belief that Islam might not be as great as what are called Western values, but which are in fact the pretty universal values of democracy and liberty, and insisting that Islam is in fact worthy of 'equal respect', the Runnymede report was designed to promote relativism and self-censorship, not equality or social progress. The term Islamophobia, from the very outset, encapsulated even the act of saying 'this way of life is better than that' or 'Islam is not a fantastic belief system' — completely legitimate moral viewpoints, whether you agree or not.
This cynical use of the 'phobia' brand to harry and even criminalise anyone who argues that secularism and freedom are better than the Islamic outlook has grown and exploded since 1996. Now, everything from expressing disdain for the burqa to blaspheming against Muhammad is described as 'Islamophobic', as wrong, wicked, deserving of opprobrium. This can be seen in the constant branding as 'Islamophobic' commentators who simply criticise aspects of Islam. So in recent years, European race watchdogs have reprimanded journalists for describing the Koran as providing 'scriptural cover for judicial barbarity' and even slammed the BBC for describing Osama bin Laden as an 'Islamic fundamentalist', on the basis that actually his acts were 'un-Islamic'. Even pointing out the religious origins of certain terrorists is seen as 'Islamophobic', since it apparently casts moral aspersions on Islam. And of course, that is what Charlie Hebdo was in recent years slammed for doing, by everyone from Barack Obama to French politicians and courts: casting moral aspersions on Islam, blaspheming against Islam, expressing a morally superior viewpoint about Islam. We have created a climate in which even criticising Islam is seen as foul, racist, mentally deranged, and then we wonder why some Islamic hotheads seek to punish those who dare to do it.
The conceit of Islamophobia is at the cutting edge of the ideology of multiculturalism. Multiculturalism embodies the modern West's reluctance to elevate any culture, even its own, above any other. Multiculturalism makes a virtue of a moral vacuum, turning the negative inability of the modern West to say 'Our way of life is good' into a pseudo-positive celebration of all cultures as 'equally worthy of respect'. Multiculturalism is about evading any serious discussion of values or ideas in favour of saying 'all are good, none should be ridiculed'. Islamophobia takes this to the next level, through demonising the very desire to judge. Far from a progressive war on racism, the Islamophobia industry is a deeply illiberal and cowardly attempt to squash debate, and to sneak rules against blasphemy back into Europe.
But we must be free to blaspheme. And to ridicule. And, most importantly, to discuss and judge and discriminate between values we think are good and those we think are less good. Western societies will never rediscover their sense of purpose or mission, far less the Enlightenment spirit, so long as the very act of bigging up one's own democratic and liberal values over the views of others is treated as tantamount to a speech crime. Je suis Charlie? Then challenge the very thing that contributed to the massacre of those Charlies: the stifling new culture of relativism and self-censorship that has given some people in Europe the foolish and dangerous idea that they have the right to go through life without ever hearing a sore word about their belief system.
Brendan O'Neill is editor of spiked.
To show solidarity with Charlie Hebdo, sign our freedom manifesto – for free speech, no ifs or buts.
To enquire about republishing spiked's content, a right to reply or to request a correction, please contact the managing editor, Viv Regan.