Football needs to grow a pair and defend Ched Evans
And: We need to tackle the intolerance of the anti-Evans mob.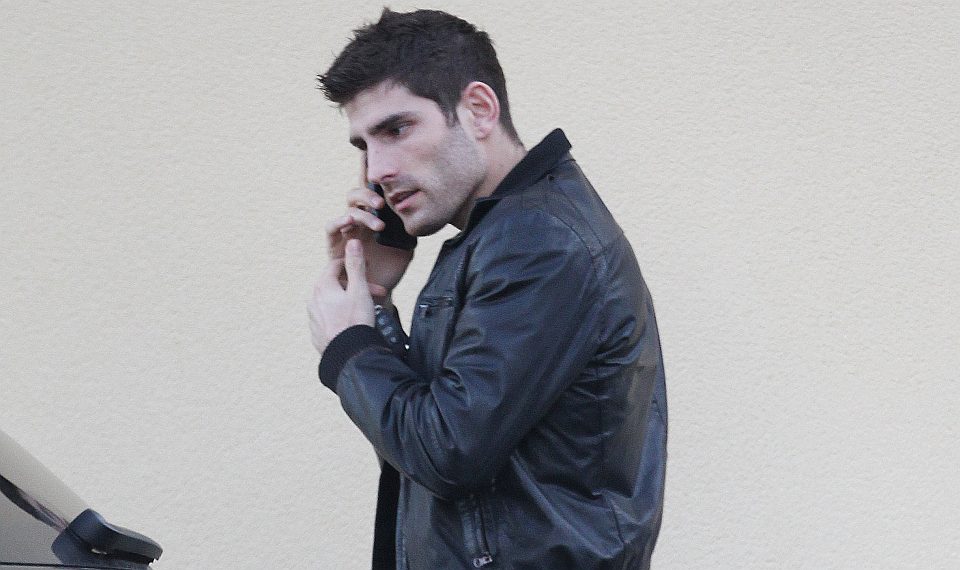 Football is quite literally awash with balls. White balls, orange balls, indoor balls, training balls, and now, in the FA Cup, pink balls. But, ironically, one thing conspicuously absent from modern football is 'balls' in the moral-fibre sense. Football is suffering from a deficit of cojones. Whenever football is faced with bad publicity or a baying Twittermob over the latest moral shitstorm, the default reaction these days is to cave in. Whether it's Nicola Anelka's 'quenelle' goal celebration, Malky Mackay's inappropriate text messages, Dave Whelan's clumsy comments about Jewish and Chinese people, or Mario Balotelli's supposedly racist tweet, nobody in the game appears to have the guts to stand up to the moralists and the language cops.
Nowhere is this lack of balls more evident than in the case of Ched Evans. First Sheffield United backtracked on its offer to allow Evans to train with them. Then Hartlepool issued a statement saying they wouldn't be signing the player 24 hours after manager Ronnie Moore said he was open to the idea. Now Oldham Athletic have pulled the plug on a deal to sign Evans after coming under 'unbearable pressure' from online petitioners, sponsors, police commissioners, journalists and even Labour leader Ed Miliband. The club said that a combination of 'sponsor pressure' and threats to staff and families led them to pull out of the deal. In other words: another victory for pitchfork justice.
Why should Ched Evans be allowed to resume his football career? It's a matter of principle. Having served his time for rape, Evans should be allowed to get on with his life and return to work. The concept of rehabilitation for ex-offenders is a hallmark of a civilised society. When NFL quarterback Michael Vick was released from prison after serving time for organising dog fights, President Obama defended his right to resume his football career, saying he believes 'in the idea of redemption, that people can get a second chance'.
Another valued principle of a civilised society is the rule of law – not the vengeance of the lynch mob. A court has imposed a punishment on Evans and a parole board has released him from prison. Legally he is free to return to his previous profession. What is abhorrent is that the frothing Twittermob trying to dictate his future by kicking up a stink whenever any football club shows an interest in signing him. He's been punished by a court, but now the vengeful e-petitioners want Evans punished again – this time an extrajudicial punishment. This is nothing less than medieval mob justice and it should have no place in a modern, democratic society.
Of course, no self-respecting member of this mob of e-vigilantes would openly trash the idea of rehabilitation. Like all bien-pensant, Guardian-reading progressives, they pay lip service to the principle, but, they say, there are exceptions. They argue that Evans has forfeited his right to a second chance. Why? Because he has shown no remorse. Or because professional footballers are role models. Or because his supporters have harassed the victim. That's the trouble with these illiberal liberals.There are always 'ifs' and 'buts' when it comes to matters of principle. Whether it's freedom of speech or the right to a second chance, there's always a get-out clause.
Let's examine these objections in turn. Firstly there's the argument that rehabilitation is not possible due to his lack of remorse. Evans did express regret for his act of infidelity but steadfastly maintained his innocence on the matter of rape. His failure, until this week, to apologise to the victim was, in effect, the wrong kind of remorse. But why should his lack of contrition debar him from a second chance? His release on parole wasn't conditional on an admission of guilt – and quite rightly so. If that was the case then no prisoner who claimed they were wrongfully convicted would ever be eligible for parole. He wasn't legally obliged to apologise to the victim. So what gives Ed Miliband, the Twittermob or anyone else the right to stipulate the terms of his rehabilitation? Evans has now issued an apology 'for the effects that night in Rhyl has had on many people, not least the woman concerned'. But, judging by the reaction on Twitter, it is too little too late for many of his critics. 'Ched Evans has a great deal more to do before he can find acceptance again as a professional footballer', says Guardian football writer, David Conn. The goalposts of redemption seem to keep shifting.
What about the claim that Evans is a role model, idolised by thousands of fans, and shouldn't be allowed to return to such a high-profile profession? This argument, too, is complete bunkum. Firstly, we cannot have legal rights for some but not for others. All citizens should be treated in the same way under the law, irrespective of their profession or public profile. Secondly, the specious notion that footballers are moral templates deserves booting into row Z. It's based on a degraded view of football fans, who are considered so susceptible and dim-witted that, if their team's star striker hero has a rape conviction, they are likely to believe that rape is a good thing. Footballers, moreover, are not and should not be expected to be role models. Their job is to win football matches. End of. They have no responsibility for the moral education of our children. I'm with former basketball star Charles Barkley here. 'I am not a role model. I'm not paid to be a role model. I'm paid to wreak havoc on the basketball court. Parents should be role models. Just because I dunk a basketball doesn't mean I should raise your kids.'
What about the harassment of the female rape victim by some of Evans' supporters? She has reportedly been forced to change her identity five times and, according to her father, is 'living her life on the run'. There's no justification whatsoever for the vilification and naming of the victim on social media. Nor is there any excuse for the tweeting of rape threats to Jessica Ennis-Hill after she publicly opposed Sheffield United's offer to let Evans train at the club. But two wrongs don't make a right. Evans shouldn't be punished for the abhorrent conduct of a minority of his supporters. Although Evans has now publicly condemned the 'abusive and vindictive' behaviour of his so-called supporters, it remains to be seen whether this is enough to appease the Twittermob.
Standing up for the right of Ched Evans to return to professional football isn't an easy gig, as Oldham Athletic have found to their cost. Anyone who sticks their neck out will be accused of condoning rape culture. As I said, it takes balls to defend the principle of giving a second chance to a convicted rapist. But it's the right and proper thing to do. It's about time football stopped running scared. It's time to grow a pair.
Duleep Allirajah is spiked's sports columnist. Follow him on Twitter: @DuleepOffside
To enquire about republishing spiked's content, a right to reply or to request a correction, please contact the managing editor, Viv Regan.