The drugs debate needs an injection of principle
Both prohibitionists and legalisers need to grow some moral cojones.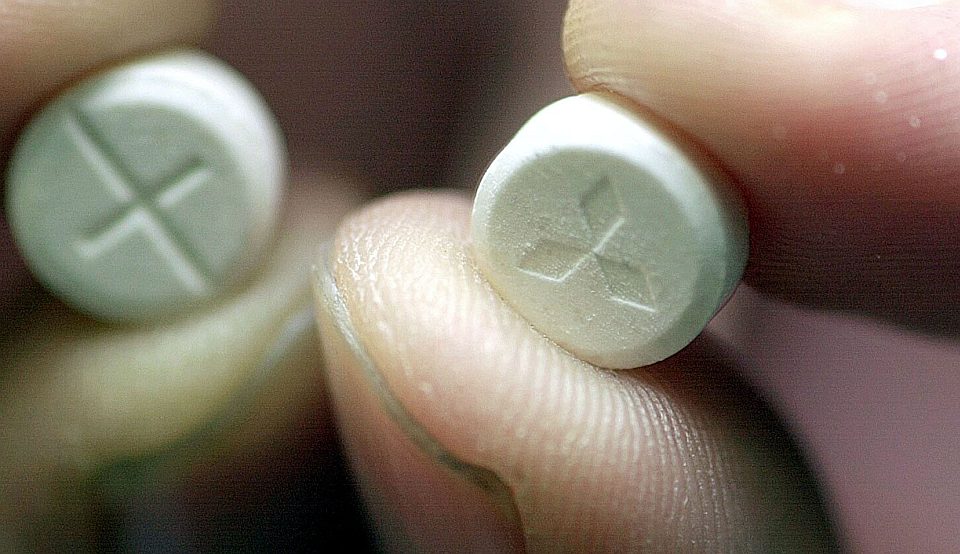 In this era of stilted, principle-lite political debate, the drugs debate is the most interminable of all. The two sides are entrenched and yet feeble. The draconian status quo feels hollow — an inherited policy, rather than a moralistic prohibition. But, instead of profiting off this ambivalence, the pro-legalisation voices have all but failed to win policymakers, or the public, over to their side. A significant proportion of the population take illicit drugs. A few spliffs and the odd line remain a rite of passage among Britain's young. But there's still a profound anxiety around legalisation — even among Friday-night dabblers and fairweather stoners.
It is this stalemate that has seen many pro-drug liberals go hoarse and give up. Disgraced plagiarist and former Provigil fiend Johann Hari has just penned a book about the war on drugs, Chasing the Scream. It's dominated by a sense of self-defeat. Rather than loading it with the usual pro-legalisation arguments, Hari has produced a handwringing patchwork of interviews with addicts and soft-science musings. 'I didn't want to write a 400-page polemic about the drug war… polemic very rarely changes people's minds', he told the Guardian.
But a new round of tragic drugs-related deaths has spurred another routine, pro-legalisation kickback. As of Monday, four people have died (three in Suffolk, one in Telford) after taking fake 'Superman' ecstasy pills — so called because they are embossed with the Man of Steel's insignia. The pills are made of PMMA, a substitute for MDMA that was developed after safrole, one of the precursor chemicals of MDMA, was banned by the UN. PMMA is far stronger but takes more than twice as long to kick in, meaning revellers often take more prematurely, thinking they've been sold a weak batch.
Former UK government drugs adviser David Nutt was the first to weigh in, laying the blame for these deaths right at the feet of the government and its 'illogical and punitive drugs policy'. Yet the response to this latest tragedy felt tired and listless. Yes, the drug war has been a disaster: it continues to fill up prisons, needlessly criminalises problem users, and puts lives at risk — both at home and abroad. But, as well made as some of the legalisation arguments are, we've heard it all before, and it's making little difference. Even the most forthright and sincere critics of the war on drugs give off the defeated air of people banging their heads against the wall, never cracking the edifice.
In these times of political inertia, it is easy to write off change, blame the moralising press and the posturing politicians who play up to it, and throw in the towel. But that's a copout. It fails to address why the war on the war on drugs is an even bigger failure. But the reason for this is simple. The drugs debate is not blighted by too much polemic, but too little. Because when you dig deeper into the arguments being made, you quickly realise there's barely an l-skin between them.
Whichever side people tend to fall on in this debate, the same tactics are deployed. The arguments are uniformly pragmatic. Whether it's brow-furrowing conservatives, anxious about newly legalised substances falling into the hands of impressionable children, or bleeding-heart legalisers decrying the effects of punitive drugs laws on vulnerable would-be addicts, harm reduction is the name of the game. But this is wobbly ground on which to do battle. Harm is a relative term. While pro-legalisers are always armed with stats and grim anecdotes, the opposition can always pontificate about the harm of drugs on society as a whole.
Flinging competing scare stories at one another only obscures the real issue here: freedom – the freedom, that is, to pollute our bodies as we see fit and to make our own moral decisions as to what effect this might have on our lives. This is a concept alien to both sides of the mainstream drug debate. While prohibitionists feel only the law can save us from smack-addled destitution, the legalisers merely take a more insidious approach: legalise drugs, sure, but only so we can regulate, monitor, nudge and nanny you off the hard stuff. The fact that David Nutt, who favours cannabis only because it is a more chilled-out alternative to the demon drink, has become the pro-legalisation camp's de facto leader pays testament to this nannying consensus.
Prohibition has been disastrous. And ending it would reduce harm. But evidence-based fencing only distracts from the moral kickback needed to bring this pitiful war finally to an end.
Tom Slater is assistant editor at spiked. Follow him on Twitter: @Tom_Slater_
To enquire about republishing spiked's content, a right to reply or to request a correction, please contact the managing editor, Viv Regan.