Why shouldn't the Tate take oil money?
Forcing galleries to reveal everything about their funding is bad for art.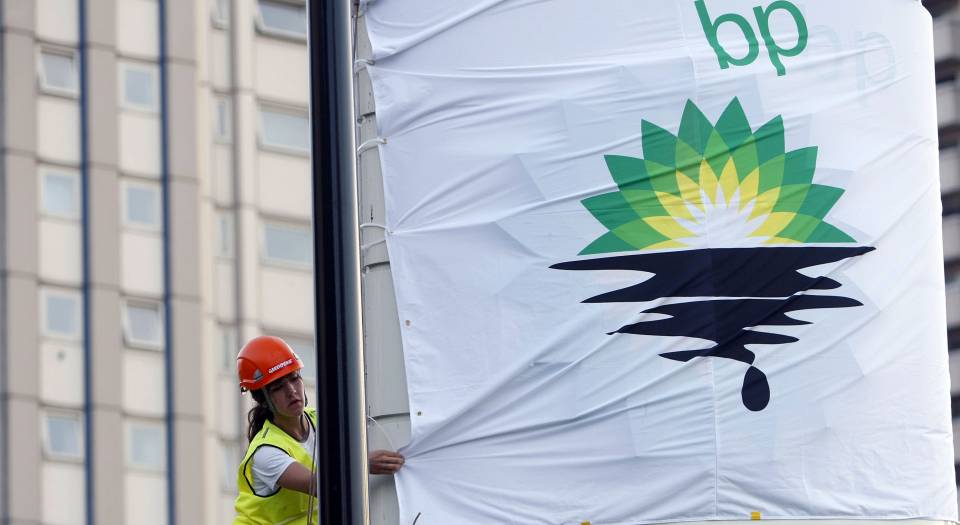 Should a major art museum that receives corporate sponsorship, alongside public funding, be able to control the information it puts into the public domain about that sponsorship? Should it be able to keep private certain information about its funding: about the amounts donated, the conditions placed on it by sponsors, the minutes of the meetings at which the sponsorship was discussed? These aren't hypothetical questions. I have a particular case in mind, one that will have adverse ramifications for sponsorship of the arts, and one that suggests arts activism is now often a threat to the arts.
On 23 December, in the UK, an Information Tribunal made an important ruling on the disclosure of the Tate Gallery's sponsorship figures, in a case brought by the environmental campaigner Brendan Montague, supported by the arts and activism charity, Platform. The case began in April 2012, when Montague made a Freedom of Information (FoI) request from the Tate for details about its sponsorship from the oil company BP, including amounts given, minutes from meetings of the Tate's ethics committee, which debated the renewal of sponsorship from BP, and any requests BP may have made for confidentiality.
Other organisations, including the National Portrait Gallery, the National Gallery, and the Natural History Museum, have all had similar FoI requests. But where they revealed all the details, all the pounds and pennies, the Tate did not play ball. The Tate revealed some information, but it refused to disclose certain sections of the meeting minutes and specific funding details. So, Montague pursued the case and in March this year the UK information commissioner went against the Tate. The Tate appealed, leading to the ruling issued by the Information Tribunal this month. The ruling says the Tate must disclose, within 35 days from the date of the tribunal's decision, the BP sponsorship figures for 1990 to 2006. That was a clear win for the environmental campaigners. However, the tribunal also ruled that the Tate is entitled to withhold some of the ethics committee's minutes. That's kind of a win for the Tate, though it still had to reveal parts of the minutes.
The activists' argument is that when the sponsorship sums from BP to the Tate and other institutions are in the public domain, then an 'informed debate' can take place. The debate they want is one that results in the ending of sponsorship of the arts by BP, and other oil companies, because, they argue, such sponsorship legitimises these companies that are destroying the environment. This sponsorship is 'greenwashing', they insist. The argument is that art and the galleries that exhibit it are compromised if the funding they receive is, in campaigners' eyes, 'unethical'.
It is time to cut through the campaigners' simple-minded claims. The fact is that art costs a lot of money, and funding – especially public funding – is dwindling. Oil companies ensure that a great deal of wonderful art and exhibitions are made possible. The arts have been supported by oil money for a long time (just think of John Paul Getty) and by others keen to improve their reputations, such as the Medici family of the fourteenth and fifteenth centuries. Big Oil, as campaigners like to call it, isn't the only major business interest that supports the arts today. Arms companies sponsor galleries and arts festivals. The Nobel Prize (and its money) comes from Alfred Nobel, who was an arms manufacturer. No clear distinction can really be made between money that comes from 'good' sources and money which comes from areas that some people consider 'bad'. Public funding itself is far from pure. It often comes with strings attached. Only a few months ago, Arts Council England made clear that the arts organisations it funds must make themselves more 'diverse' in terms of their staff and output.
The Tate-exposing campaigners' obsession with transparency comes off as quite sinister, echoing the state's demands that we citizens should also expose everything and show that we have 'nothing to hide'. These arts activists, many of whom resemble conspiracy theorists, care far more about what they think goes on behind the closed doors of a gallery than about what is actually going on the gallery's walls. Granted, the notes from the Tate's internal meetings on the question of oil sponsorship would probably make for fascinating reading. But the dodgy assumption of our era – which is that anything that happens in the shadows is questionable, that concealment of private conversations is somehow shameful and must surely be an attempt to mask some dark secret – is highly problematic. We don't need to know everything. There may be many good reasons why a gallery or company or institution would like to keep particular financial details out of the public domain. Not everything that is unknown to us should be treated as suspicious or wrong.
The obsession with transparency, the trend for forcing organisations to turn themselves inside out, is having a negative effect. The demand of the anti-BP protesters that the minutes of internal meetings at the Tate should be made public is especially worrying – it could contribute to the stifling of debate within organisations. Anyone in a public organisation will already tell you: 'Don't write anything down, in case it becomes subject to an FOI case.' People are already fearful of saying things that might later be used against them. This is bad, because we all must be able to speak freely to each other in meetings. We must be able to test ideas out at work; to say things that might later prove to be wrong; to disagree with each other freely and frankly. Allowing organisations to keep certain things private, from what was said in meetings to work-based chats over coffee or email, contributes to the wider public good – it creates the space for full and open discussions internally that will most likely lead to the cultivation of better thought-through art or ideas for the external world.
A great deal of time and energy has been spent using the law against an art gallery in a quest to bring to an end millions in funding for the arts. Unfortunately, this attempt effectively to regulate and shut down parts of the art world is increasingly the norm. The climate surrounding the arts, where 'ethical' fundraising policies abound and everyone is expected to watch their words and be whiter than white, is nasty, unrealistic and deadening. There is a deeply negative atmosphere to arts activism today: some campaigners, it seems, would rather that art was not funded, and effectively not shown, than be supported by a company or group that they personally disapprove of.
I don't want an ethical art world if it means art galleries being hounded and pressured to dump very beneficial funding that helps bring great art to the public. Arts institutions at their best help to unleash the human imagination and support creativity, and they won't be able to do that if their funding sources are constantly being policed and potentially cut. I don't want to see what small groups of campaigners deem to be 'ethical art'; I just want to see good art.
Tiffany Jenkins is a cultural sociologist and author. She is currently writing her upcoming book Keeping Their Marbles.
To enquire about republishing spiked's content, a right to reply or to request a correction, please contact the managing editor, Viv Regan.