This ban is a fracking outrage
New York's ban on fracking is an act of pure green elitism.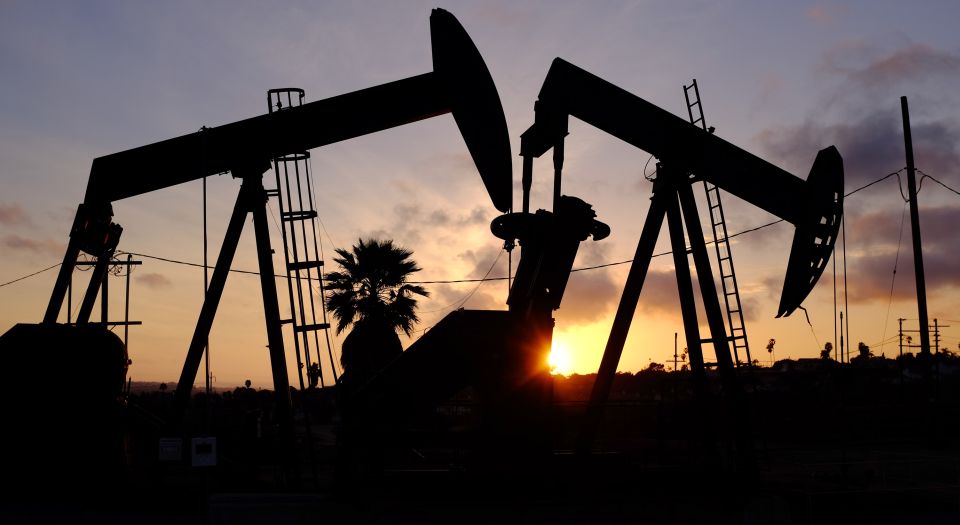 Governor Andrew Cuomo's administration announced that it will ban fracking – the practice of hydraulic fracturing to extract natural gas from shale-rock formation – in the state of New York. With this decision, New York becomes the first state with significant gas-production potential to ban fracking. While greens and celebrity campaigners are jumping for joy, the masses in upstate New York are reeling from the blow the decision represents, as they are in desperate need of the kind of economic development that fracking would have brought.
This has been a class battle. New York state is geographically enormous, but its politics is dominated by the 'downstate' area in and around New York City. Cuomo and the Democrats reflect the interests of the urban elites who push an anti-industrial, green agenda. On the other side are the people of upstate New York. The areas of New York with the most potential for fracking, such as those in the 'southern tier', are also among the most economically depressed regions in the entire United States.
Many people in upstate New York were hopeful that fracking would give their economy a welcome boost. It may have appeared likely given how tremendously successful fracking has been nationally, in areas such as Texas, North Dakota and Ohio. Fracking has added about 2.1million jobs and contributed an extra $473 billion to the US economy. It has lowered energy prices and reduced carbon dioxide emissions.
Upstate New Yorkers would only have had to cross the border into Pennsylvania to see the potential. Jobs in Pennsylvania's energy sector have more than doubled, to about 28,000, between 2010 to 2014, with average salaries at $93,000, compared to the state average of $40,000. And the benefits have been spread across communities. Energy companies have generated more than $2.1 billion in tax revenues in Pennsylvania, funding social improvements such as road and bridges, water and sewer projects, local housing and parks.
The New York Department of Health report found 'significant uncertainties about the kinds of adverse health outcomes that may be associated with' fracking that 'could adversely affect public health'. 'The science', according to the report, 'provides insufficient information to determine the level of risk to public health.' Health commissioner Howard Zucker added: 'The potential risks are too great. In fact, they are not even fully known.'
What the review did not find is any evidence that fracking is unsafe. Instead, New York's administrators are effectively saying that, because of inconclusive information, uncertainties and unknown risks, we are going to ban fracking. There could not be a clearer example of the so-called precautionary principle, which states that, if there is any risk whatsoever, we should not act.
It is noteworthy that the review searched for evidence in academic 'what if?' studies, rather than studying the existing practices of fracking operations around the country. If they had done the latter, they would have to admit that there has been no evidence of harm. As Lisa Jackson, former head of the Environmental Protection Agency, has noted, there is no example of fracking leading to the contamination of a water supply.
The logic of the report – which is the logic of the green opponents of fracking – is that if development entails any risk, we must not permit it. But by this logic, we would never have had any industrial progress. Imagine if we were discussing the introduction of air flight today. Opponents would ask: 'Will airplanes lead to a single death? Will they cause any pollution, produce any carbon emissions? We can't allow that.' This approach is truly reactionary, and betrays no appreciation of how we as a society advance. We learn by doing. With air flight, we learned to make it one of the safest forms of travel by learning from crashes; the truth is, without those unfortunate accidents and deaths, there would have been no progress.
That's how we should approach fracking. It's not that fracking entails no risks — but we should do what we can to minimise the risks and learn from our mistakes in the pursuit of progress. And that's what has been happening in practice in the US: as the process of fracking has become more widespread, it has become safer. That is how appropriate oversight and regulations are supposed to work.
It is also noteworthy that New York's health review found that fracking would bring 'interference with quality of life (eg, noise, odours), overburdened transportation and health infrastructure'. But you could say that about any industrial development. Yes, more people moving into town, more people going out shopping and dining, that will all bring more noise and traffic. We can't have that, say the greens, who would prefer the silence of the ghost town. Comments about noise and traffic in the report show that the notion of 'public health' has been expanded well beyond its brief. They also reveal that the opposition to fracking is a rant against industrialism and change itself, masquerading as debate over chemicals in the water.
In announcing the decision to ban fracking in his state, Governor Cuomo wouldn't even take responsibility for it. 'I don't think I even have a role here', he said, claiming the ban was down to his administrative officials. Elsewhere he said he was deferring to the scientists, averring 'I'm not a scientist'. The idea that public policy is a question of science is wrong and a copout. 'The science' has nothing to say about assessing the value of jobs and prosperity. Cuomo's attempt to hide behind science is cowardly.
So what is Cuomo's big idea for jobs in upstate New York, the economic development alternative to fracking? Casinos. It is a sick joke. Of course, casinos will bring no new wealth creation to the region; they will just provide an alternative way for people to spend their dwindling incomes. And as many have pointed out, relying on casinos is yesterday's big idea (scam), now that many resort casinos in the northeast are realising big losses.
The southern tier is the area of upstate NY that was a prime candidate for fracking. To add insult to injury, a few hours after the fracking ban was announced, Cuomo's administration broke the news that the southern tier had lost their bid to have one of the new casinos. The frontpage headline of the region newspaper, the Press & Sun Bulletin, screamed 'NO!' in red type. 'The casinos went down, fracking went down – come on; this place is dead in the water now', said a Binghamton resident, quoted in the New York Times: 'This whole area was thumbed at, snubbed, like it was nothing.'
The question of moving forward with fracking, as with other forms of industrial development, is not simply a technical, scientific one. People's livelihoods and prosperity are at stake, and the science doesn't tell us what value we should place on lifting people out of poverty. The decision to ban fracking in upstate New York is based on flimsy 'it's possible something bad could happen' grounds, at a time when such drilling is being deployed successfully and safely elsewhere. The decision was made in the context of grinding poverty and over the heads of the local people who want it. It was promoted by a green elite that cares more about supposed threats to the Earth than about the masses who need jobs and lower energy prices. For these reasons, the fracking ban should be seen for what it is: an obscene and immoral decision.
Sean Collins is a writer based in New York. Visit his blog, The American Situation.
To enquire about republishing spiked's content, a right to reply or to request a correction, please contact the managing editor, Viv Regan.