Beware Theresa May's relationship police
If 'controlling behaviour' is made a criminal offence, no relationship is safe.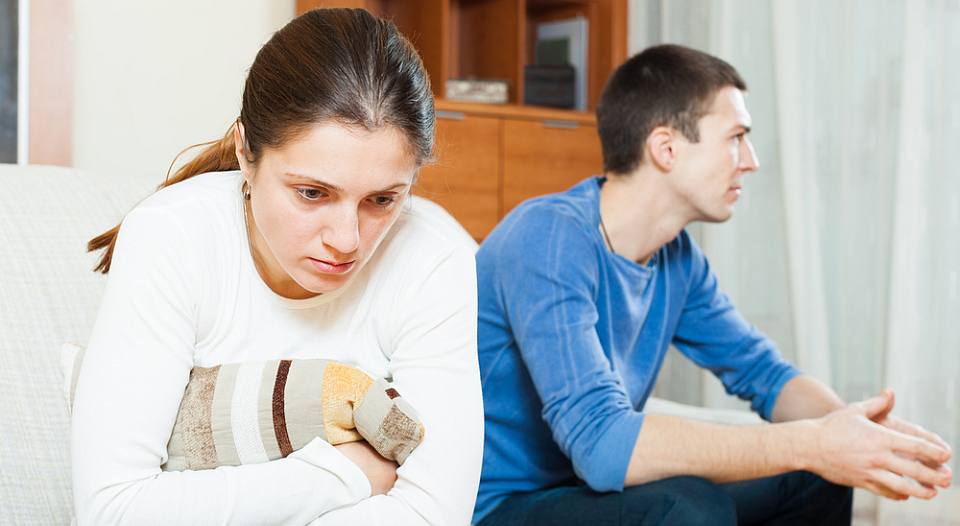 I have always thought that otherwise sensible people can turn into complete nutcases around their partners. Relatively mellow people can become obsessed with the most insignificant nonsense when it involves their other half. This is because relationships involve the development of a peculiar, often pretty weird dynamic, which often only makes sense to those involved. I thought this was all pretty normal and had been part and parcel of relationships since the dawn of time. Last week, the UK government made it clear that it thinks I am wrong.
UK home secretary Theresa May announced that a new offence of 'controlling and coercive behaviour' is to be introduced to combat the threat of 'extreme psychological and emotional abuse' within relationships. Examples of this so-called abuse include: 'preventing the victim from having friendships or hobbies; refusing them access to money; and determining many aspects of their everyday life.' The new offence follows the government's expansion of the official definition of domestic violence in 2013 to include emotional and psychological harm (under the new category of 'domestic abuse').
The latest move was justified on the basis of a consultation over the summer. The government said that 85 per cent of those consulted were in favour of reforming the law on domestic violence. But reading the consultation paper presents a different story. Firstly, only around 750 people responded. And the headline 85 per cent who responded positively did so to the absurdly broad question, 'Does the law do enough to protect the victims of domestic violence?'. Responses to this question could just as easily reflect public dissatisfaction with the justice system and the way the law is enacted in general, rather than dissatisfaction with the specific law relating to domestic violence. When asked whether a new offence of 'controlling or coercive behaviour' would help protect potential victims, only 55 per cent of respondents said 'yes'. So this new offence is in fact being introduced because around 330 people thought it would be a good idea.
But those 330 people are in the minority. Reaction to domestic-violence law reform has been almost exclusively negative. Women's charity Refuge said the new offence would do little to assist victims, and further expanding the definition of domestic violence could detract attention from securing prosecutions on the basis of the law that already exists. Given that the offence would not be a serious one, it would necessarily be a short-term fix, meaning that a court would have limited powers to deal with a genuine perpetrator of domestic violence.
Many also pointed out that the new offence does little to change the law as it exists at the moment. The law can already prosecute individuals where their behaviour causes emotional or psychological harm. The statute books already prohibit 'harassment', which requires only that behaviour causes alarm or distress. And the offence of 'stalking' can lead to the prosecution of individuals for repeat attempts to monitor and control people. It is not at all clear what new forms of behaviour would be caught under the new law that could not have been prosecuted under the old law.
What the reform does is focus official attention on what are often normal aspects of people's relationships. A relationship, by its very nature, involves 'coercive and controlling behaviour'. After all, if your partner said he or she wanted to get involved in bare-knuckle boxing, it may not be objectionable to try to dissuade them against doing so, particularly if you like the shape of his or her face. I often control when and where my partner eats – partly because we sometimes like to eat together. It would be extremely hard to arrange a meal if both of us simply ate whenever we felt like it.
Of course, advocates of the new offence will dismiss the above examples as making light of the seriously controlling dynamics that they say exist within 'problematic' relationships. But is the line ever crystal clear? While the government might say that the dividing line between the normal to and fro of a relationship and criminal 'control' will be clear, it is likely that the reality will be far more blurred. In fact, it will fall to police officers and the Crown Prosecution Service to decide what is normal relationship behaviour and what is not. Absurdly, it will be prosecutors, no doubt fixated on hitting the numerous conviction targets which govern domestic-violence policing, who will decide what is okay within a particular relationship.
The new offence is part of a dangerous trend. The government thinks it can use the law to legislate domestic violence out of existence. By criminalising more and more aspects of people's relationships, it shows that it thinks the justice system can magically intervene to prevent even the possibility of violence within relationships. This is fantastical and dangerous. We have to accept that with the free and intimate act of entering into a relationship comes some responsibility for deciding what constitutes the boundaries of mutually acceptable behaviour. The new law does little to protect real victims, but a lot to invite the police to regulate one of the most intimate areas of our private lives.
Luke Gittos is law editor at spiked, a solicitor practising criminal law and convenor of the London Legal Salon.
To enquire about republishing spiked's content, a right to reply or to request a correction, please contact the managing editor, Viv Regan.