Van Gogh's deeply human letters
Vincent's letters to Theo are a document of struggle, failure and beauty.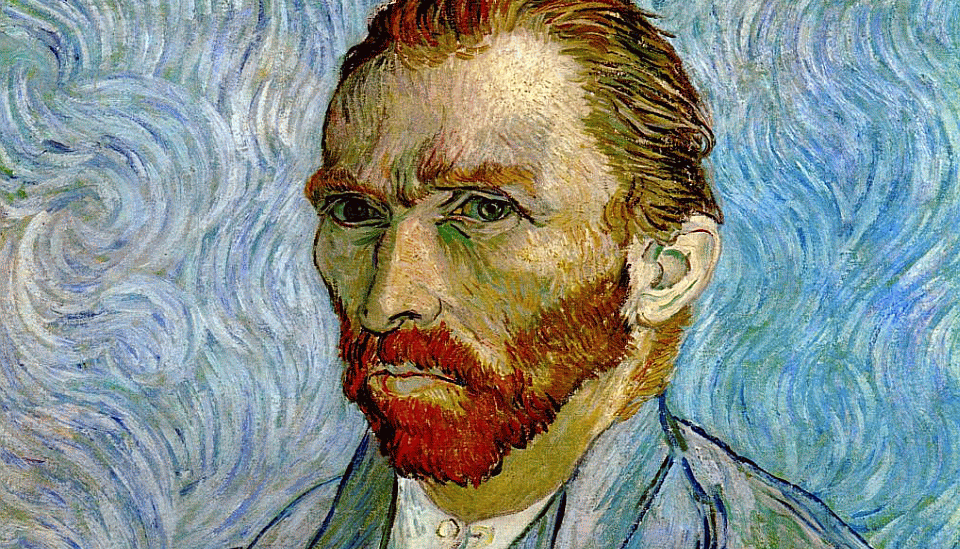 When young Dutchwoman Jo Bonger met picture-dealer Theo Van Gogh, she was intrigued by the stream of yellow envelopes that arrived for him from the south of France. These were from his brother Vincent, an unsuccessful painter intent on creating a school of independent avant-garde painters in Arles. Little did she know how significant these letters would become in her life.
The bond between the brothers Van Gogh is at the core of the artist's letters, which are now considered an outstanding part of world literature. Theo provided Vincent with support and advice during the turbulent years Vincent endured during his short (and usually disastrous) stints as an art dealer, bookseller, schoolmaster, preacher and missionary. Later, when Vincent's relationship with his father deteriorated to a point when his parents could no longer countenance his eccentric and obstinate ways, Theo agreed to take over paying the allowance their father had previously provided.
The 1934 novel Lust for Life, and the 1956 movie of that book, did much to entrench the image of Van Gogh as a wild genius, spurned by his family, mocked by the art world, and estranged from his neighbours. That is not entirely wrong, but it is far from the whole truth. Though Vincent painted fast, he was methodical in developing his skills and planned his paintings meticulously. He was vociferously dogmatic on religious matters and obstinate and opinionated in matters of friendship. He quarrelled with virtually everyone who might have advanced his career. These letters provide – in addition to pleasure in reading Vincent's discussion of literature and nature – discomfort in observing this sensitive, articulate and thoughtful man sabotage friendships and allow his fixations to alienate relatives. This is nowhere clearer than in three romantic attachments, each unsuitable in a different way. Vincent lived with Sien, a pregnant prostitute in The Hague, doing his duty as a Christian and man to assist her. The kindly descriptions of Sien's illegitimate son in his cradle are all the more touching in the knowledge that Vincent himself would never be a father. Mutual incomprehension and dwindling finances foundered the relationship.
The letters dispel the myth that Vincent was afflicted by poverty. Theo's generosity was such that Vincent actually had an income greater than that of a working man. Postman Roulin had 135 francs per month for a family of five, while Vincent had 150 francs for only himself. When Vincent ran short of cash, it was usually because he had spent extravagantly, lavishing money on furnishing a house in Arles and on studio equipment, models and materials. This is in addition to having art materials paid for and dispatched from Paris by Theo. Theo also supported his sisters and widowed mother.
When Vincent died in 1890, his art was respected by a small group of critics and artists. Before Theo could increase public awareness of the art, he succumbed to syphilis and died in 1891. After Theo's death, Jo set about promoting Vincent's art by publishing the letters, in order to reveal Vincent's character and as a tribute to the brothers' loyalty to each other. Jo risked her livelihood by financing the first publication of Vincent's letters to Theo. Her faith was rewarded as the fame of Vincent's art grew in tandem with the acclaim for the letters.
Van Gogh was not especially prolific as a letter writer. His 819 surviving letters are relatively modest in number compared to 3,000 by Monet and 13,000 by Whistler, albeit over longer lifespans. What is special about Van Gogh's letters is how direct, passionate and memorable they are. They include descriptions of particular pictures and explain his artistic intentions and principles.
The 265 letters in this book cover Vincent's time as a schoolmaster near London, as a missionary in the coalmining region of Belgium, as a painter in Provence, and as a voluntary patient at the mental asylum in St Remy. Rich in description and incident, they make absorbing reading for anyone even only marginally familiar with the paintings. Letters to artists Bernard, Van Rappard and – most famously – Gauguin show Vincent interacting with colleagues. The letters' drawings (reproduced here in full) graduate from simple, childish sketches of the 1870s through heavyhanded drawings of workers to brilliantly inventive and energetic drawings of the mature period. Landscapes, houses and figures vibrate with electrifying vitality in the last drawings.
Ever Yours is the latest of many editions of the letters that have appeared since the 1890s. The most comprehensive was published in 2009 in six volumes, with over 2,000 pages. Costing £450, that set is impractical and unaffordable for most readers. A website provides access to that material: vangoghletters.org.
Although the 2009 edition is an admirable achievement, it is also unsatisfactory. With a proliferation of footnotes, cross-references, glossaries and colour illustrations, that version does not feel like a collection of letters – more like the printout of a website. This edition returns us more closely to what the artist made: a text with drawings. An index of names is added but there are no footnotes. The selection is astute, the translation earthy, the facsimiles of illustrated pages handsome and comprehensive. Of all the editions, Ever Yours is the best combination of readability and accuracy for a general reader. The Van Gogh letters comprise a deeply human document of struggle, failure, suffering and – ultimately – success. Unless significant new letters are discovered (which is unlikely), this collection will remain unsurpassed.
Alexander Adams is a writer and art critic. He writes for Apollo, the Art Newspaper and the Jackdaw. His book The Crows of Berlin is published by Pig Ear Press. (Order this book from Pig Ear Press bookshop.)
Ever Yours: The Essential Letters, by Vincent Van Gogh, is published by Yale University Press (Order this book from Amazon(UK).)
Picture by: Wikimedia Commons.
To enquire about republishing spiked's content, a right to reply or to request a correction, please contact the managing editor, Viv Regan.